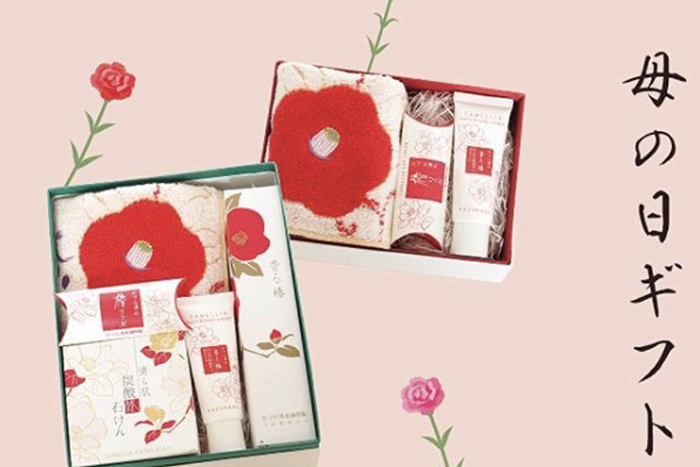 Feature Image by @kazurasei_official
From K-beauty to J-beauty, there's no denying the allure of discovering beauty products from around the globe.
While many online beauty retailers are now offering best-selling foreign makeup and skin care brands, there's nothing more rewarding than getting your hands on a product abroad that no one else has back home.
In case you're heading out on an international excursion this summer, we asked five travel bloggers to share the international beauty buys they swear by.
From sheet masks to facial creams, below are seven international beauty brands totally worth splurging on.
View this post on Instagram
Kazurasei in Japan
"Japan has some fantastic beauty products, and my all-time favorite is the Camellia Hand & Body Cream from Kazurasei," says Denise Stephens, blogger and author of Japan Just for You. "I also like visiting the Kazurasei store when I'm in Kyoto as they have a whole range of camellia oil beauty products and traditional Japanese hair accessories," she adds.
---
View this post on Instagram
Sand & Sky in Australia
"During a recent trip to Australia, I became acquainted with a skin-care brand called Sand & Sky," says Vanessa Gordon, travel blogger and writer at East End Taste. "I love the brand's pink clay products, including their face mask and exfoliating treatment."
---
View this post on Instagram
LuLuLun in Japan
"The famed skin care brand is known for its best-selling sheet masks, which you can buy by the box in Japan for cheap," says luxury travel blogger Lindsay Silberman. "There are a seemingly endless number of different types, but the Balance Moisture Sheets are arguably the most popular."
---
View this post on Instagram
Heroine in Japan
"The Heroine Make Long & Curl Super Waterproof Mascara has been touted as the world's blackest mascara, and I can confirm that is not an exaggeration," Silberman says. "You'll find it at drugstores throughout Japan, and it usually goes for $10 or less," she explains.
---
View this post on Instagram
Avene in Europe
"Once only found in French pharmacies, the Eau Thermale Avene is a staple when traveling anywhere from the islands to Europe," says travel influencer Hailey Lane Susser of Sneaks to Stilettos. "I love the lightweight formula as it hydrates my skin while protecting it from the sun."
---
View this post on Instagram
BYRIVER in China
"During recent travels to Asia, I picked up a Nature Jade Stone Roller Facial Tool from BYRIVER, and it has been a game-changer," Susser says. "This Chinese company creates simple and easy-to-use travel and beauty accessories, and the best part is that they are all available on Amazon," she explains.
---
View this post on Instagram
Himalaya Wellness in India
"The Nourishing Skin Cream is great for dry skin without the hefty price tag," says lifestyle writer Elena Murzello, author of The Love List. "It also contains skin-boosting ingredients like Indian pennywort, which works wonders against eczema."
xx, The FabFitFun Team
There are so many sheet mask options on the market, but which one should you use? Here are the best sheet masks for every skin type, according to dermatologists.