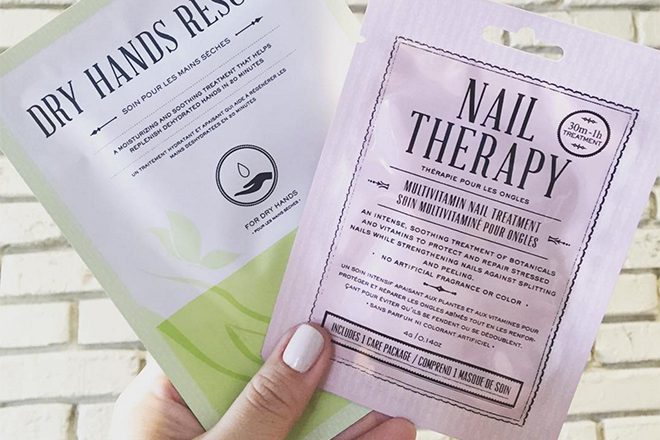 @levisagedayspa
Between frequent summer manicures, basking in the sun, and swimming in chlorine and salt water as much as possible, your cuticles are probably shipwrecked like ours. Oh, let's also not forget all of the rosé consumed, as dry cuticles are a telltale sign of major dehydration.
If your cuticles are peeling and look super dry, we've got a few products that will bring them back to life. Nobody likes dry cuticles and when they're healthy and moisturized, your mani will look so much better!
CND Cuticle Eraser $11
Simply put, this stuff is amazing. It's basically like a magic eraser that melts away unwanted cuticle skin thanks to alpha hydroxy acids. It also helps to prevent pesky hangnails, as we all know how annoying those can be.
---
Deborah Lippmann Cuticle Lab Set $45
Looking for the ultimate nail revival kit? Look no further than this four-piece set! It contains Cuticle Remover, her awesome Cuticle Oil that keeps your manicure looking fresh, The Cure Ultra Nourishing Cuticle Repair Cream, and The Pusher — which is a professional tool to help push away cuticles sans damaging them.
---
Sephora Collection Instant Nail & Cuticle Care $10
Instead of soaking your cuticles in warm, sudsy water, we recommend bathing them in this treatment. Camelia oil moisturizes and soothes, ensuring that your nails are strong and hydrated. The best part? It only takes one minute per nail.
---
Kocostar Nail Therapy $4
Nowadays, there are sheet masks for everything including your nails. That's right! If you're on the go and your cuticles are in dire need of some TLC, whip out these finger masks. In just 15 minutes, vitamins and botanicals work together to repair distressed nails and whip them back into shape.
---
Julep Mighty Nail Cuticle Serum $28
Serum for your nails? You bet! This formula entails protein-peptide technology that will help transform damaged cuticles overnight. Apply before you hit the sack, and wake up to gorgeous nails and cuticles!
xx, The FabFitFun Team