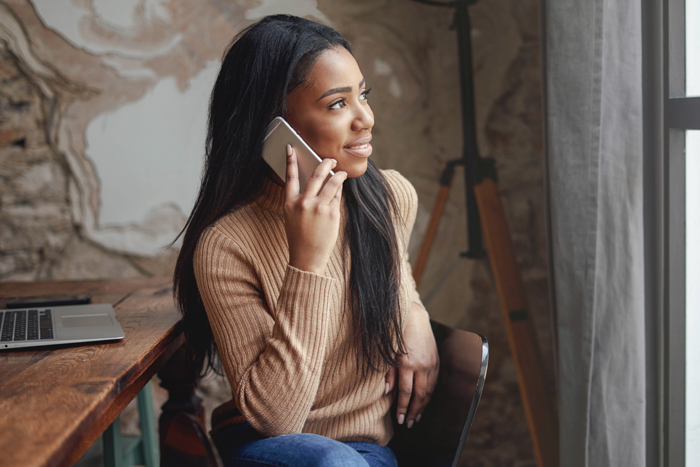 You already know that sleeping in your makeup and neglecting to wash your face can lead to breakouts, but what are the not so obvious factors that can wreak havoc on your skin?
Below, we dive into five surprising reasons that might be causing acne, along with dermatologist-approved tips on how to fix it.
Cellphones
Android, iPhone, or flip phone, your cellphone is a major breeding ground for bacteria, which board-certified dermatologist Dr. Fayne Frey says is a huge factor in causing breakouts. However, swiping your phone with an antibacterial wipe once a day is a quick and easy fix for getting rid of bacteria and preventing acne.
Harsh exfoliation
According to nationally certified esthetician Ayelet Sofi, scrubbing your face too harshly inadvertently leads to blemishes. Instead, you should gently exfoliate your skin in a circular motion so as to not remove the skin's natural barrier and cause inflammation and irritation. If you're looking for a gentle exfoliant, Sofi recommends the TATCHA The Rice Polish Foaming Enzyme Powder for its mild yet effective properties.
Pillows and towels
Pillows and towels are at the top of the list of things your face comes in contact with every day. According to Schweiger Dermatology's Dr. Rachel Nazarian, both of these items are significant sources for bacteria, which may lead to acne. An easy way to prevent this is simply to wash your pillowcases and towels on a more regular basis to thwart bacterial buildup.
Sugary diet
According to dermatologist Dr. Gene Rubinstein, there is a correlation between high sugar diets and oily skin. If you want to keep acne at bay, cutting back on your sugar intake might be exactly what you need.
Makeup brushes and sponges
Your makeup brushes graze your face on a daily basis, but how often do you wash it? Sofi recommends cleaning your brushes and sponges once a week to prevent accumulation of bacteria, which often leads to blemishes.
Do you have sensitive skin? Bakuchiol is the retinol alternative you consider using.
xx, The FabFitFun Team