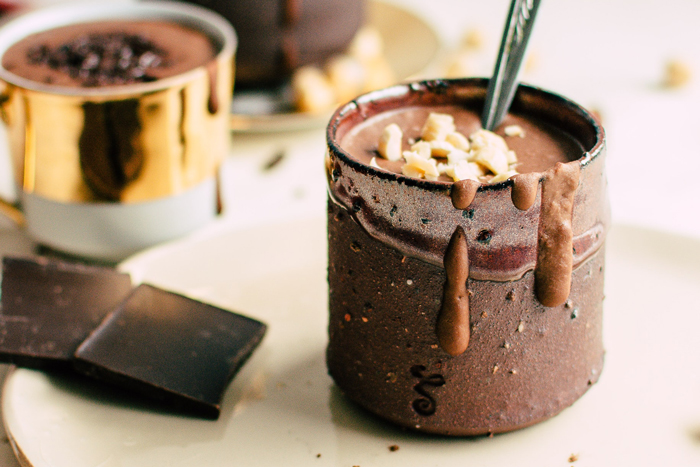 Feature Image by Klara Avsenik
The holidays are officially upon us and with that comes all the festive food and drinks! If you're unsure of which beverage you should be sipping on this season, turn to your zodiac sign for a little help.

Aries (March 21-April 19): Festive Martini
A fiery, confident Aries should drink everything from a martini glass. Nothing suits your energetic demeanor like a festive martini. Whether you add fresh fruit or a peppermint stick just make sure you have a strong pour!
---

Taurus (April 20-May 20): Holiday Punch
While you can be stubborn, your practical side makes you the perfect party host. Grab a pitcher and make a delicious spiked (or not) holiday punch and drop it off to your guests to enjoy for all your holiday Zoom parties.
---

Gemini (May 21-June 20): Eggnog
Gemini and eggnog both have two sides: their serious side (think: the version with rum) and a gentle side (think: the non-alcoholic version). Whichever side your eggnog takes, you'll be totally content.
---
Cancer (June 21-July 22): Hot Chocolate
A piping hot mug of hot chocolate is what Cancer's soul needs right now. You're caring, compassionate, and know just what someone needs to brighten their day.
---
Leo (July 23-August 22): Cranberry Margarita
Leos are loyal in all elements of their lives and that can include what they drink. If your go-to cocktail is a classic, spice it up a bit this year! Pour a cranberry margarita and sit on your throne as the lion you are.
---

Virgo (August 23-September 22):  Champagne
Virgo, you cross every "t" and dot every "i" when it comes to the holidays. You make sure the gifts are given and the virtual festivities are planned perfectly. Your drink of choice is as polished as you are. Pop some bubbly and watch your hard work pay off.
---
Libra (September 23-October 22): Hot Toddy
The blend of whiskey lemon and honey is right up Libra's alley. Hot toddy tastes best when spending time with the ones you love while winding down the night. As a Libra who craves balance, this is right up your alley.
---
Scorpio (October 23-November 21): Hot Buttered Rum
When it comes to the holidays, Scorpio, you like to stick to traditions. You want things a certain way and that includes a traditional holiday cocktail. No room for surprises!
---
Sagittarius (November 22-December 21): Peppermint Mocha
No one indulges quite like a Sagittarius. The minute the Thanksgiving leftovers are gone, you're first in line to get all the festive coffee drinks and you'll get them until the end of the season.
---

Capricorn (December 22-January 19): Mulled Wine
When it comes to Capricorns and the holidays, you like to sit back and relax. Pop some mulled wine on the stove in the morning and it'll be ready by happy hour with minimal effort.
---

Aquarius (January 20-February 18): Apple Cider
Nothing says 'tis the season like a warm glass of apple cider. You tend to be more emotional during this time of year, so a comforting drink and a good movie are sure to warm your spirit.
---

Pisces (February 19-March 20): Espresso Martini
You're independent and unique, so putting a fancy twist on a classic drink is definitely up your alley. An espresso martini is anything but conventional!
xx, The FabFitFun Team