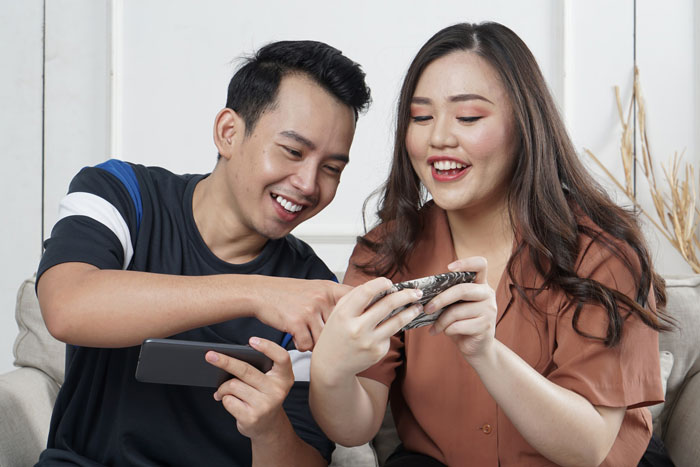 Feature Image by Afif Kusuma
The holidays are a time to be with family, and that doesn't have to change just because you're physically apart. Thanks to video-chatting platforms, there's so much you can still do together from a distance. Here are a few activities you can share with your family and friends over Zoom — no flight required. 
Do arts and crafts together
Learn a new skill, like sewing or painting, and make something together. The Crafter's Box has online workshops you can take with your loved ones and kits to practice your crafts, like pressed florals, macramé landscapes, and jewelry making. You can even make each other presents!
Hold a virtual cocktail party
Have your guests mix their drinks of choice and catch up over Zoom. Some companies, like Sourced Craft Cocktails and The Bubble Tap Trailer, will send you the ingredients and have an expert give you a remote tutorial on how to use them.
Host a virtual game night
There are plenty of games you can play without being in the same room, like charades, Pictionary, and Catchphrase — just use this online word generator to come up with prompts.
Watch holiday movies together
If you can't sit on the same couch and watch your favorite holiday movies, use an extension like Watch Netflix Together to stream the movie at the same time!
Hold a virtual cooking class
If the usual cooks in your family can't make dinner for everyone, they can do the next best thing and teach you their recipes over Zoom. Then, there's a bonus: you'll be able to make those dishes for yourself whenever you want.
Look at family photos
Anyone with family photos on their computer can share their screen and talk about the memories they represent. You can also use the occasion to go through photos of yourselves and fill everyone in on what you've been up to.
Bake cookies together
Get out your fun snowflake, tree, and snowman cookie cutters and decorate cookies while you chat, then show off your creations through the camera before you eat them.
How are you celebrating the holidays with loved ones on Zoom? Let us know in the comments below!
xx, The FabFitFun Team