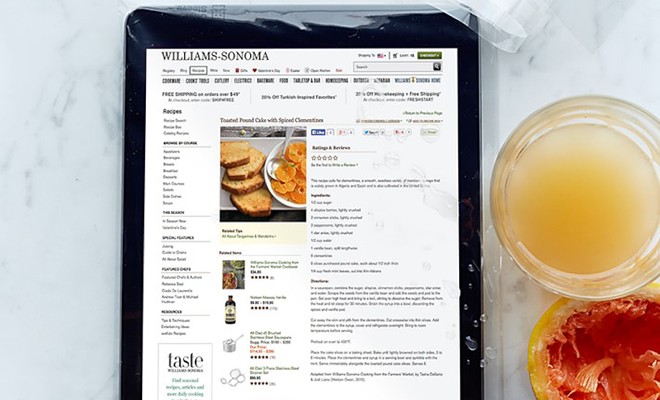 Cooking good food is a great way to bring people together — especially for the holidays.
With gifting season right around the corner, we found some of the best presents the chef on your list will definitely knead in their life. Outdo that colander you got them last year and simplify their kitchen shenanigans with one of these nifty gifts.
Watch out, Iron Chef! Now, lettuce begin…
Frywall 10″ $21.5
Countertop splatters be gone! This gift creates a barrier around your pan so your fave chef can cook it up while keeping a clean kitchen.
---
Shaker and Spoon Subscription $50-$480
What meal is complete without a cocktail? No meal! This subscription box offers a chef everything thing they need to make the perfect cocktail.
---
Jaws Knife Sharpener $32
Never have a dull knife again with this sharpener from the deep ends of the ocean. This sharp little shark will keep all of your knifes on point (pun intended)!
---
Skinnypasta Gluten Free, Vegan Teff Penne Superfood $5.99 and Up
If your favorite cook is vegan or gluten free, it can be hard to find products that taste as good as the "regular" version. This pasta is shipped fresh and stored in the freezer. No more store bought, hard stuff.
---
Firebox Smarter Coffee $234
Forget about setting the coffee pot before bed, now you can set it from bed. You can grind and brew fresh coffee beans automatically with your smartphone.
---
FreshRealm Meal Kit Delivery Service, prices vary
Whether your chef is a newbie or an expert, this food delivery system offers everything they need to make incredible meals in about 30 minutes. The ingredients arrive fresh and pre-portioned — it makes cooking that much easier.
---
The Orange Chef Co. Recyclable Protective Sleeves $3.99
iPads are the new cookbook. However, you run the risk of ruining one in the kitchen with all the ingredients around you. This cover will protect your iPad from spills or sticky food and still allow you to follow every step of a recipe.
---
Original Egg Separator Fish $2.90
Separating egg yolks from whites used to be a tricky task. Now this little fish does all the work for you. Just suck up the yolk and separate as usual — egg-cellent! Also, how cute is this kitchen tool?
---
Index Steel Cutting Board Set with Steel Case $85
You don't have to worry about cross contamination when you grab these cutting boards. Each board is labeled for what kinds of ingredients can be cut on them.
---
Chef's Pencil Set $8.99
Your all-star chef will always be in the know when they use these chef statement pencils. Each has a commonly used cooking term and definition. No more stumping the chef!
xx, The FabFitFun Team