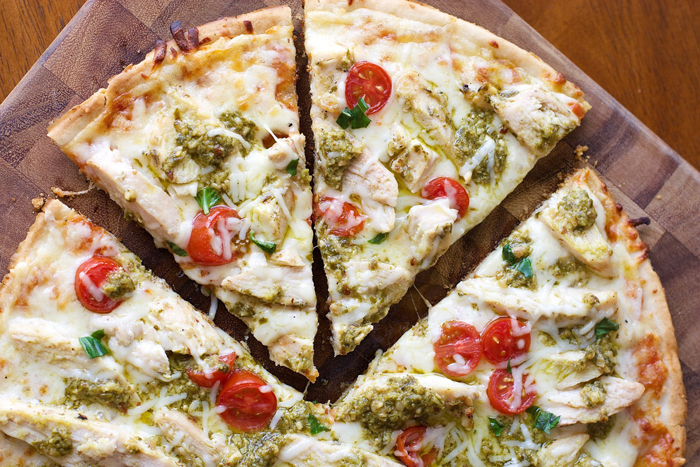 Feature Image by maebells.com
We know that home-cooked meals are better for your body and your wallet than ordering in — but, honestly, who has the time to cook every day? Adulting is hard.
The good news is, you don't need to be inclined toward homemaking or the culinary arts to reap the benefits of cooking. Here are a few meals you can throw together with little effort and just five ingredients.
Throw drumsticks or thighs, frozen veggies, and barbecue sauce in a piece of foil, put it in the oven, and voila — within an hour, you've got a meal!
---
Make an entire week's breakfast (or dinner, we won't tell) in one muffin pan by arranging biscuit dough, an egg, and two slices of bacon in each compartment, then bake for half an hour. To make it even more delicious, add cheese.
---
You can cook these in an Instant Pot, then garnish them with chicken, bacon, chives, sour cream, and any other ingredients you like.
---
With tortellini, spaghetti sauce, Alfredo sauce, sausage, and mozzarella, this is comfort food to the max.
---
Speaking of comfort food, this mac and cheese recipe is super easy to make: just cook the pasta, throw it in a skillet with butter, cream, and cheese, plus add vegetables if you'd like.
---
To enjoy this Mexican classic, all you need is to cook chicken, peppers, and onions in a hot cast iron pan and wrap them in tortillas.
---
A little bit of flavoring goes a long way. Lemon, salt, pepper, and canola oil are all you need to garnish a delicious piece of salmon.
---
Get some pre-made pizza crust, just throw on the ingredients, and pop it in the oven!
---
To create these delicious potato cakes, just grate a potato and fry it in oil. Chicken with tomato tapenade and salad complete the meal.
xx, The FabFitFun Team