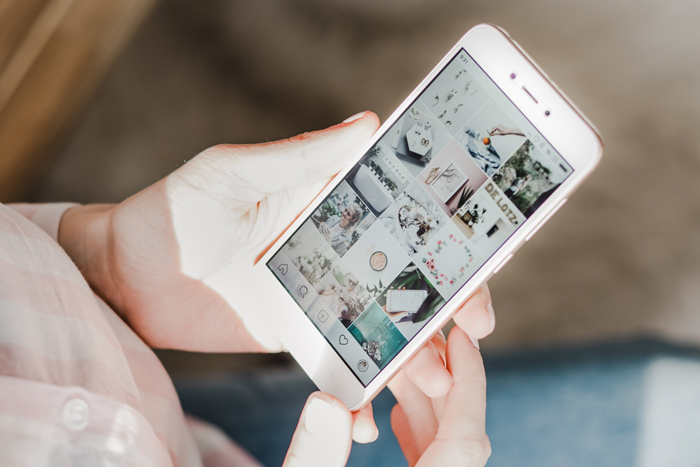 Feature Image by Georgia de Lotz
It's 2021, and the majority of us are well-aware of the life-changing benefits of a therapy session. We're willing to guess that a majority of people listed "make a therapy appointment" as one of their top goals. But besides finally making that appointment, why not start following a handful of social media-famous therapists on Instagram?
Ahead, we rounded up therapists to follow on the 'gram. And as a gentle reminder, these social media posts are not meant to replace a therapy session. If you or someone you know is struggling with mental health, consider reaching out to a therapist.
View this post on Instagram
Therapist and mental health counselor Allyson Dinnee's feed is the perfect combination of insightful and beautiful. She writes—and photographs—handwritten notes on little pieces of paper to outline important tidbits about emotions, relationships, and life.
---
View this post on Instagram
More than just an Instagram account, this online community hosts a wide range of resources for Black women and girls, inspired by licensed psychologist Dr. Joy Harden Bradford's podcast by the same name.
---
View this post on Instagram
Those looking to learn more about themselves and the means of caring for their mental health should follow therapist Nedra Glover Tawwab. She frequently posts bulleted lists that are equal parts informative and insightful. She's also releasing her first novel, Set Boundaries, Find Peace, on March 16.
---
View this post on Instagram
We can't talk about Whitney Goodman without mentioning that her handle name is sheer genius. The Miami based mental health worker defines herself as a "radically honest psychotherapist." To live up to this description, she normalizes feelings and concerns that bother her followers.
---
View this post on Instagram
Brandie Carlos created Therapy for Latinx after coming across Dr. Joy Harden Bradford's Therapy for Black Girls. Carlos's platform is an online community born to help Latinx individuals find a therapist, along with any other resources they could need about mental health.
---
View this post on Instagram
NYC-based marriage and family therapist Vienna Pharaon uses her feed to educate her followers about healthy relationships, including nurturing the relationship one has with themselves.
---
View this post on Instagram
Marriage and family therapist Maria Sosa's Instagram feed resembles an aesthetically pleasing scrapbook. Scroll through it and save posts that feel specific to you.
---
View this post on Instagram
With 3.3 million followers, psychologist Nicole LePera has amassed a loyal following of individuals devoted to becoming #selfhealers. In her Instagram bio, she writes, "I teach you to heal + consciously create a new version of yourself."
xx, The FabFitFun Team