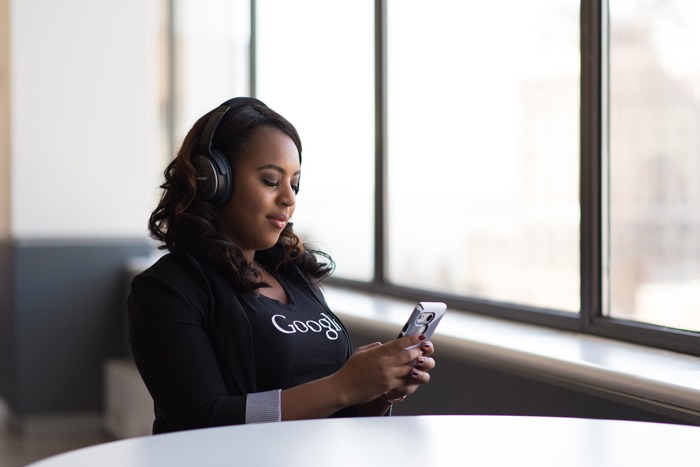 What better time to work on yourself than now? Mental health is one of those things that can easily fall by the wayside due to a busy schedule. Now, thanks to podcasts, you don't have to take a lot of time out of your daily routine to check in on yourself.
There are lots of podcasts that dive into all kinds of mental health concerns and ideas. Whether you're looking for outright tips from experts or are simply interested in listening to honest discussions, there's something out there for everyone. After all, during such trying times it's important to take care of yourself, whatever that may look like.
Keep scrolling to check out 10 podcasts that are packed with all kinds of mental health advice for every kind of concern.
Dr. Joy Harden Bradford is a licensed psychologist in Atlanta, Georgia. During her weekly episodes, she discusses all kinds of topics, from serious subjects like domestic violence to more lighthearted material such as astrology.
---
No sugar-coating emotions on this podcast! Host Nora McInerny talks with real people about all their deepest darkest feelings — and it's truly a breath of fresh air. 
---
For anyone dealing with addiction, depression, or other mental health challenges, host Paul Gilmartin dives into all of the above. Through interviews with fellow comedians, artists, and even doctors, it's a step in the right direction to destigmatize the negativity that surrounds these issues.
---
After finding success with her Yale class Psychology and the Good Life, Dr. Laurie Santos took the idea of teaching the psychology of happiness to the public. Every week, Santos sorts through the latest research to help alter the way people think about happiness.
---
Through light and enjoyable conversations with experts, host Kelli Walker explores all the complexities of anxiety. Not only will people with anxiety feel understood, but Walker also provides tips, guidance, and other resources to help navigate the disorder. 
---
With the state of social media these days, it can be hard to remember that there's more to life than material desires. Hosts Joshua Fields Millburn and Ryan Nicodemus remind listeners just this while providing resources to create a fulfilling, mindful existence.
---
You may know her from Bravo's Married To Medicine: Los Angeles. Now a psychiatrist, Dr. Imani Walker explores mental illness through pop culture for an interesting and helpful intake on her podcast.
---
Host Brian Falduto brings on a wide array of experts to discuss mindfulness, healing, and other mental health concerns within the LGBTQ+ community.
---
Another podcast that focuses on happiness, Gretchen Rubin delivers insights, strategies, stories, and all kinds of tips to help change habits and all-around improve people's lives.
---
Licensed marriage and family therapist Kati Morton answers questions about mental health concerns directly from listeners. The podcast is essentially a safe space for people to be honest about mental illness, life challenges, and all kinds of mental health curiosities.
If you or someone you know is struggling with their mental health, reach out to a licensed therapist or health professional.
xx, The FabFitFun Team