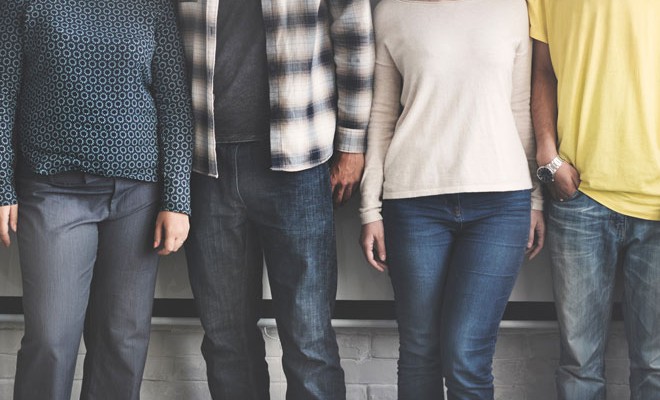 rawpixel.com
According to the National Alliance of Mental Illness (NAMI), one in five adults or approximately 43.8 million people struggle with mental illness, but only 60 percent of those do not receive any form of care due to the stigma surrounding mental illnesses.
People with mental illnesses are typically alienated or perceived as dangerous. Not only that, they're less likely to receive employment or housing, and more likely to be criminalized. In fact, the stigma is so prevalent that in 1999, the U.S. Surgeon General dubbed stigma as the biggest barrier to mental health care.
After all this time, you'd think the stigma and stereotypes would've deteriorated, but they're still as ever-present — as a result, many people remain silent about their struggles.
That's why we're highlighting the five nonprofit organizations below because they're working to destigmatize mental health.
To Write Love on Her Arms
The mission of TWLOHA is to present hope and find help for people struggling with depression, addiction, self-injury, and suicide. Founder Jamie Tworkowski actually didn't set out to start a nonprofit, but to help a friend struggling with various mental health concerns. In 2007, the group became an official organization and, to date, has published more than 600 mental illness blog stories, held benefit concerts, sold inspirational apparel and merchandise, lead social media campaigns, created college chapters, and sponsored national fundraisers to bring awareness to mental illness.
National Alliance on Mental Illness
Founded in 1979, NAMI is the nation's largest grassroots mental health organization dedicated to bettering the lives of people with mental illness. NAMI's StigmaFree campaign aims to end stigma and create hope for those affected by mental illness.
Active Minds
Active Minds is a leading nonprofit in bringing mental health awareness to college-age adults by encouraging students to openly speak about mental health. This group is looking to change the culture of college campuses and better the next generation's attitude toward mental health by providing information, leadership opportunities, and advocacy training.
Bring Change to Mind
The mantra of Bring Change to Mind says it all: "This is where stigma ends!" Through multimedia and social campaigns, they encourage cultural conversations about mental illness and are working to end the discrimination. One example was the group's #StrongerThanStigma campaign, which focused on the struggles men have with discussing mental illness and included celebrities like NFL player Brandon Marshall and comedian Wayne Brady.
Here/Hear
Founded in 2016, this organization aims to bring hope to those without hope by going into school and community organizations to talk about suicide, mental illness, and bullying. The group hosted its first Hear Festival in September 2016, a music and arts festival aimed at using art to advocate for mental illness. In December 2016, the group launched its first podcast, which works to educate about mental illness through open discussion.
xx, The FabFitFun Team