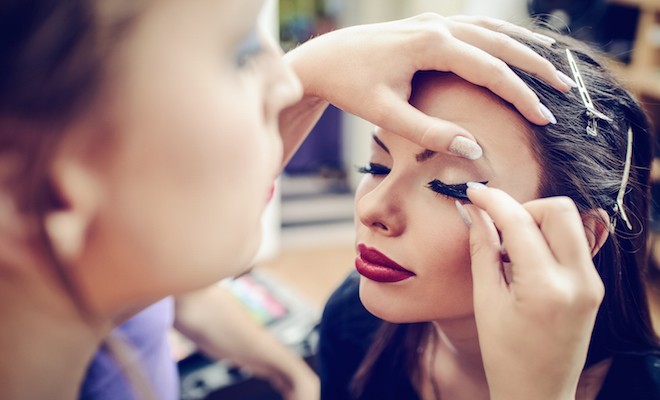 Eye – yi yi! Looking for the right pair of lashes that are suitable for your particular eye shape can be tough. The good news is that there's a pair of faux lashes for everyone. You can manipulate the shape of your eye with the right pair if that's the look you're going for, or you can enhance your natural beauty for an everyday glam type of look.
And be sure to get the most out of your lashes by reusing them (try this hack)! You didn't spend twenty bucks on a pair of lashes for one night out did you? Simply peel the old glue off and reuse.
Happy glamming!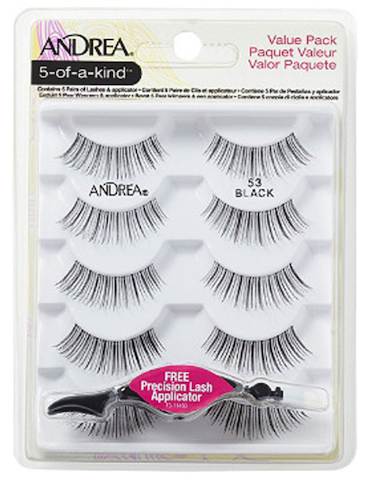 Monolids
Andrea 5 of a Kind Lash #53 $11.99 for a pack of five
With the right pair of lashes, anyone with monolids can actually create an illusion of a crease. Choose a pair that are long, wispy, curled, and the same length from inner corner to outer corner. This type of lash will end under your brown bone, and because of the length and curl it will look as if they end at your crease.
---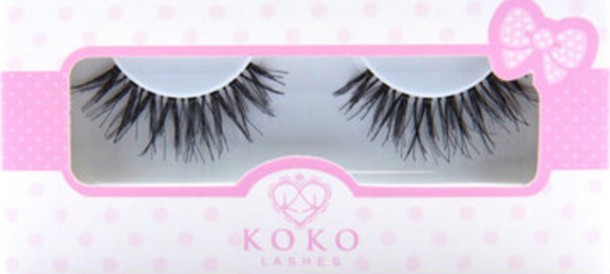 Hooded Lids
Koko Lashes in 501 $3.99
A strip lash that varies in length is best to give your eyes definition. You want to make sure the longest of the lashes are at the top center of your eye, just above your pupil. This type of lash will help to frame your eyes, so they appear more flirty and glam.
---

Round Eyes
House of Lashes Iconic Lite $12
Someone with round eyes may want to elongate the shape to make them not only large, but also slightly more defined. The best way to do this is by opting for a wispy cat eye lash. This will give more of an almond-shape, but still maintain the round bright eye look. Choose a lash that's light and fluffy. You don't want them too heavy because heavy lashes may make your eyes smaller and more droopy.
---

Downturned Eyes
Ardell Faux Mink Lashes #811 $5.99
In order to uplift your eyes, you really want to make sure your lashes are the most dramatic at the outer corners. Not only will they give a sexy cat eye shape, but they'll also lift and make your eyes appear more awake.
---

Upturned Eyes
Velour Lashes in See Through $29
Someone with upturned eyes will want to enhance and accentuate their natural cat eye shape by wearing a lash that looks like their own, but with a little bit more volume. This will make your lashes stand out even more and compliment your natural shape.
---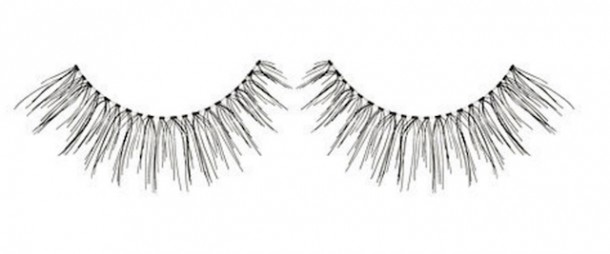 Deep Set Eyes
Tarte Tarteist Lash in Sweetheart $12
Since your eyes sit right under your brow bone, they naturally appear more large. Enhance your large eyes with a long wispy lash that curl up to just touch the brow bone. Doing this will make your eyes appear more awake and and even more doll-eyed.
---

Protruding Eyes
Lilly Lashes in Miami $29.99
Protruding eyes tend to be larger in size, so enhancing their natural shape and beauty is easy! Voluminous lashes with a high curl will give a sultry and sexy look to your eyes, while making them the center of attention!
xx, The FabFitFun Team