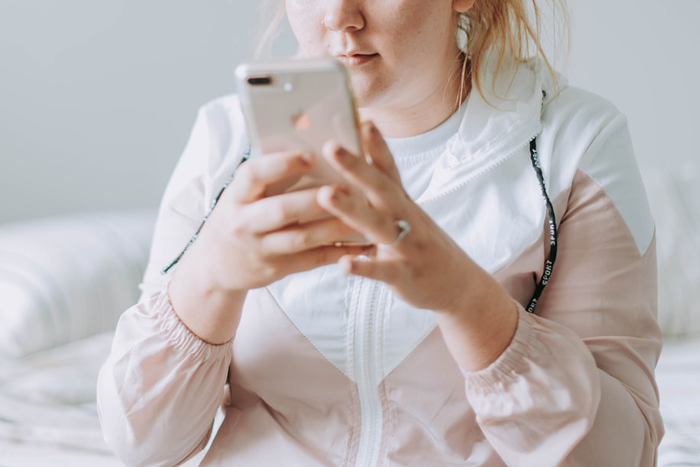 Feature Image by Samantha Gades
We're all navigating this unprecedented time together, and one person's social distancing experience isn't the same as the next. But regardless of circumstances, it's been an uncertain and challenging moment for everyone, so it's important now more than ever to take care of your mental well-being.
One way to navigate this sudden change is by seeking therapy. Mental health services are now offering sessions online, so we gathered five resources you can look into right now.
Psychology Today
Consider this your go-to directory for therapists in your area. Type in your zip code, insurance coverage (if you have it), and peruse to see who seems like a good fit. Almost all therapists are doing teletherapy right now (sessions through a HIPAA compliant video service), so as long as you find a therapist in the same state you can connect with them!
Talkspace
Talkspace offers 24-hour access to a therapist with the option to voice message, video message, or set up 30-minute live video sessions. It's a great option for people who may not feel like they would have privacy to hold a teletherapy session in their home.
BetterHelp Online Counseling
Another direct-to-consumer access to behavioral health services, guidance is just a text away. It's an affordable option if making it to a private practice therapist isn't in your budget.
Acacia Counseling and Wellness
Acacia provides college students with a safe, supportive space in which they receive quality and consistent mental health care. It's highly accessible, affordable, specialized, and culturally sensitive. They also have access to psychiatry and group therapy at an affordable rate.
National Alliance of Mental Illness
You've probably heard of NAMI in the news or when citing information about the latest in mental health. Their website offers an entire COVID-19 Resource and Information Guide. Plus, they also offer an entire list of substance abuse support groups, online community support groups, and information on how to pay hospital bills if you can't do so right now. It's a wonderful organization and a great place to start if you're looking for help.
xx, The FabFitFun Team