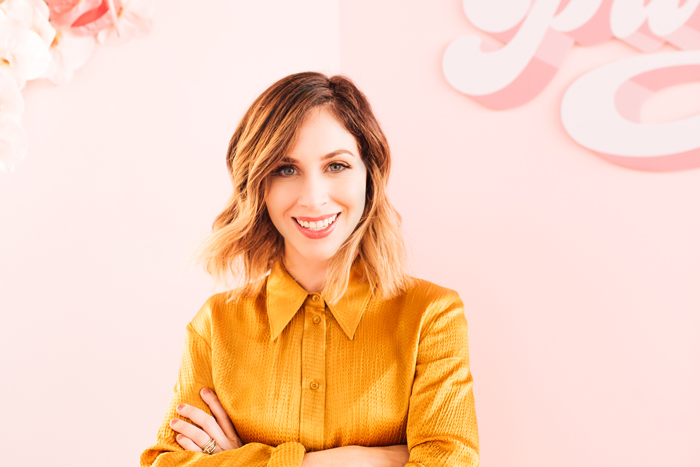 Jaclyn Johnson is a powerhouse entrepreneur who founded Create & Cultivate to help millennial women connect online and offline. She's also the author of WorkParty and angel invests in female-owned businesses.
Johnson shares everything from her best entrepreneurial advice to the one thing she always does for herself in our exclusive interview below.
View this post on Instagram
Why do you think it's important for women to be in positions of leadership?
Women need to be in leadership roles, especially in male-dominated industries, to affect real change. For too long, women have been underpaid for equal and often better work. We've been treated as secondary and been dismissed as "cute." We need women in powerful positions to flip the script.
What kind of legacy do you hope to leave for women in your industry?
I hope to give women the tools and resources they need to create and cultivate the career of their dreams.
What's the best advice you could ever give?
Start by starting. You can't wait for the "perfect time." The best advice I can share is to just jump in.
View this post on Instagram
What does success mean to you?
The definition of success is different for everyone. If you're looking for validation from the media, the internet, etc., you'll never be fulfilled. For me, success is defined by my place in the world: having a job I love, a team I can rely on, friends I can call whenever, and strong relationships with my family. All of these, and more, shape how I define success.
How do you drown out the negative criticism and stay authentic to yourself?
Sometimes, people gravitate toward negativity, but I think if you can stay true to yourself and be confident in your work, you'll drown out the haters.
When things get crazy, what's one thing you always remember to do for yourself?
Being an entrepreneur isn't a nine to five job. The reality is that some weeks I'm in three different cities and working over 100 hours. Sleep is a big component in how I perform. I know when things get crazy, I still need my eight hours.
Want more from The Fabbys honorees? Click here for exclusive Q&As and guest articles.
xx, The FabFitFun Team