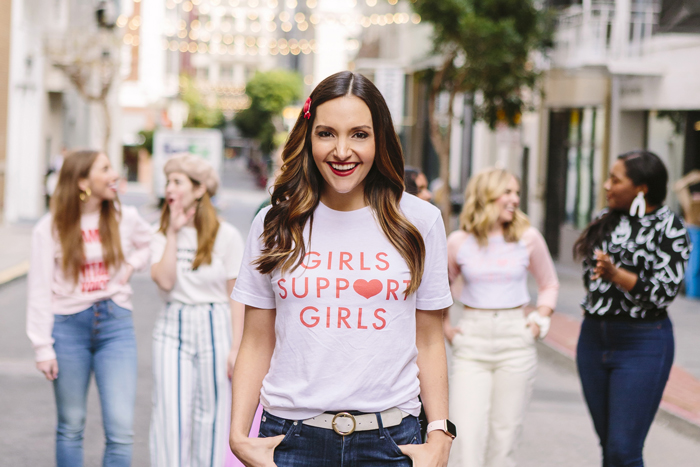 Brit Morin founded Brit + Co in 2011 to inspire and educate women on how to pursue their creative passions with a do-it-yourself attitude. Now, it's become one of the largest digital media companies for women.
It's safe to say she knows a thing or two about entrepreneurship, empowering women, and staying authentic to herself despite criticism from others. Read up for her best advice and get inspired!
Why do you think it's important for women to be in positions of leadership?
Well, you could start with the fact that there's actual research that proves that companies with female leadership are nearly always more successful than those without. Or you could point to the statistic that over 80% of consumer purchasing decisions are driven by women, so why wouldn't you have a group of women in charge of creating and marketing those products to them? Or you might even recognize that in the #metoo era we are living in, female leaders help make diversity a priority and ask thought-provoking questions that further innovate within companies of any size. It's imperative that we assert ourselves into the daily conversations, and realize that our opinions not only matter, but they are needed to move forward. Broader representation across gender, race, ethnicity, sexual orientation, etc. is going to make us all so much stronger.
When things get crazy, what's one thing you always remember to do for yourself?
Being a CEO and founder of a company and a mother of two young kids makes for a very stressful life. But I've learned that the crazier you get, the more still you must get. I know this sounds counterintuitive, but it's true. I have prioritized my mental health over almost everything else recently and it's made such a difference. As part of that, I take time every day to sit and reflect. Sometimes it's meditation, sometimes it's a walk at sunrise or sunset, sometimes it's yoga, and sometimes it's just a nice, hot bath. It's always in those quiet moments when I find my best ideas and remember my purpose and the reason I'm so crazy busy in the first place.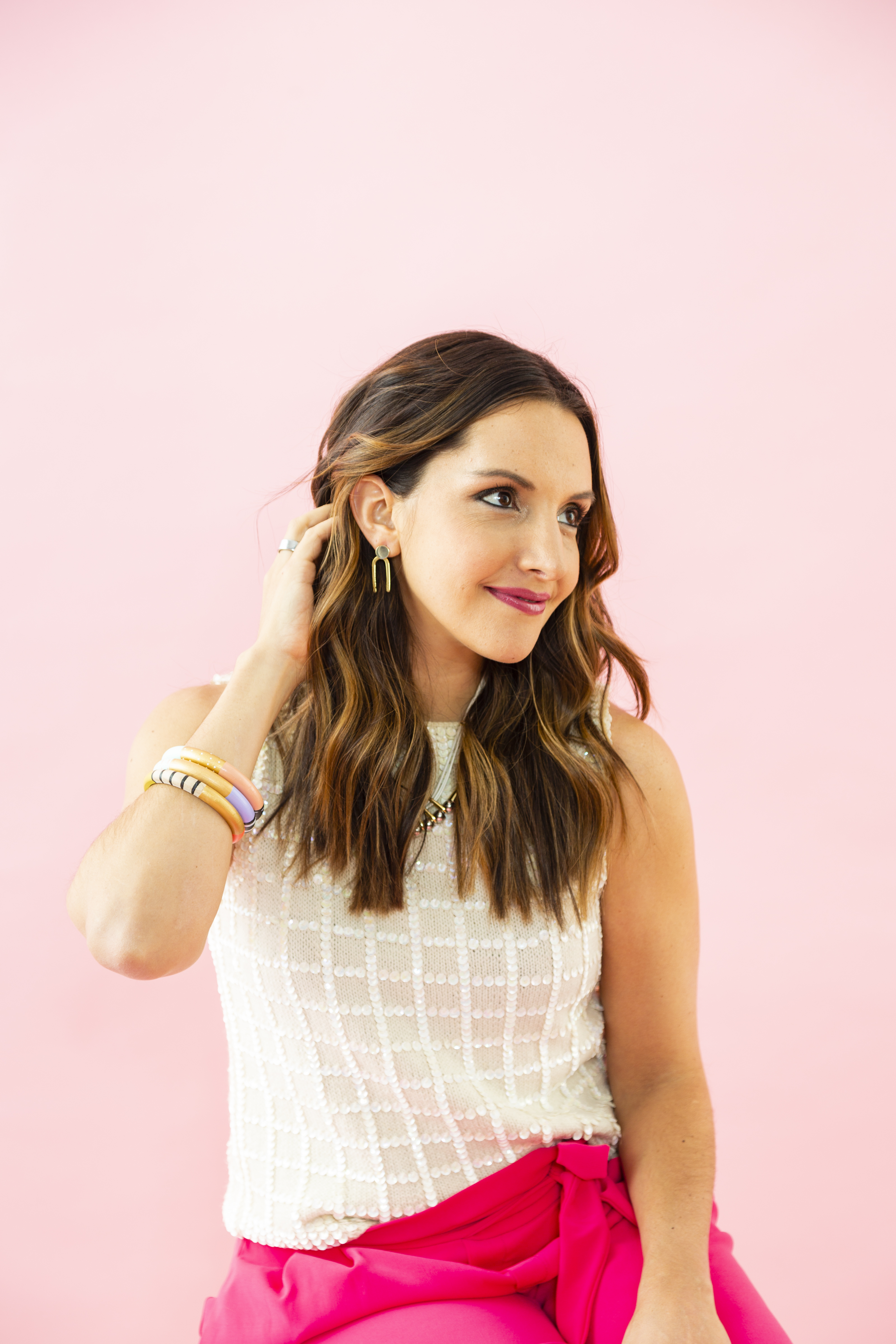 How do you define happiness?
Happiness is the journey you experience as you seek out your passion.
What are three words that best describe you?
Curious. Confident. Courageous.
What does success mean to you?
I believe that success is such a personal assessment, widely unique to each person. There's no "one-size-fits-all." Even within my own life, success has looked different at different stages, and I'm fully embracing that. As a child, success was straight As and scoring goals on the soccer team. After college, success was finding a high-earning job that I loved, finding happiness in a relationship, and feeling beautiful. For me right now, I measure my success in both micro and macro ways. On the micro side, I track all parts of my daily health, relationships, and productivity (yes, I'm a huge data nerd and actually use apps for all of this). I know how well I slept, ate, and exercised. I know if my company's daily goals were met or not. And I try to ensure enough time in my schedule to be present with my husband and kids. And yet, on the macro side, I am growing old enough to learn that life is more about meaning than anything else. So, I'm sorting out which things matter to me and why. I've discovered that my 33-year-old self certainly has a different answer than my 23-year-old self, and I have a feeling that as I'm answering that question this year, the rest of my "success" goals will need to change to ladder up. But truly, that's the great thing about success: your goal posts are always changing. And that's okay. That's life.
What kind of legacy do you hope to leave for women in your industry?
One of the main reasons I started Brit + Co was to provide women with the tools and platform needed to explore their own creativity. I want every woman, now and in the future, to believe that they can achieve their goals and be creative all at the same time. Creativity can be omnipresent in our lives, whether we are putting on makeup, decorating our homes, cooking dinner, starting companies, coding websites, or doing basically any other human task that stands to be completed in a unique way. We should never stop aspiring to learn more things. And yes, there's even time for that when you are a CEO and mom of two toddlers who travels every single week. I can vouch from experience.
What's the best advice you could ever give?
You can do everything. Just not all at once. In 2018, which was literally the most stressful year of both my business and personal life, I committed to learning or trying one new thing a week. 52 weeks later and I could sing, dance, play guitar, paint, and code. I tried going blonde, becoming a Lyft driver, and not washing my hair for seven days (it's possible and it's awesome). I became friends with thousands of new people, learned how to give back, put my phone away, and faced my fears. My bucket list of things I thought I would do over the course of my life was nearly completed in 12 months. And all it took was 30 to 60 minutes a day. I called the whole thing #GiveItAWeek and the archive is all up on my Instagram page if you want to check the transformation out for yourself. I learned that I love learning but had subconsciously told myself that I had no time, or that my learning career ended with college. I learned that I could be vulnerable with other women and they just might do the same to me. I learned how much progress someone can make with just seven days of practice. And mostly I learned to dream big because anything I could ever want to do was waiting for me to grow the guts to do it.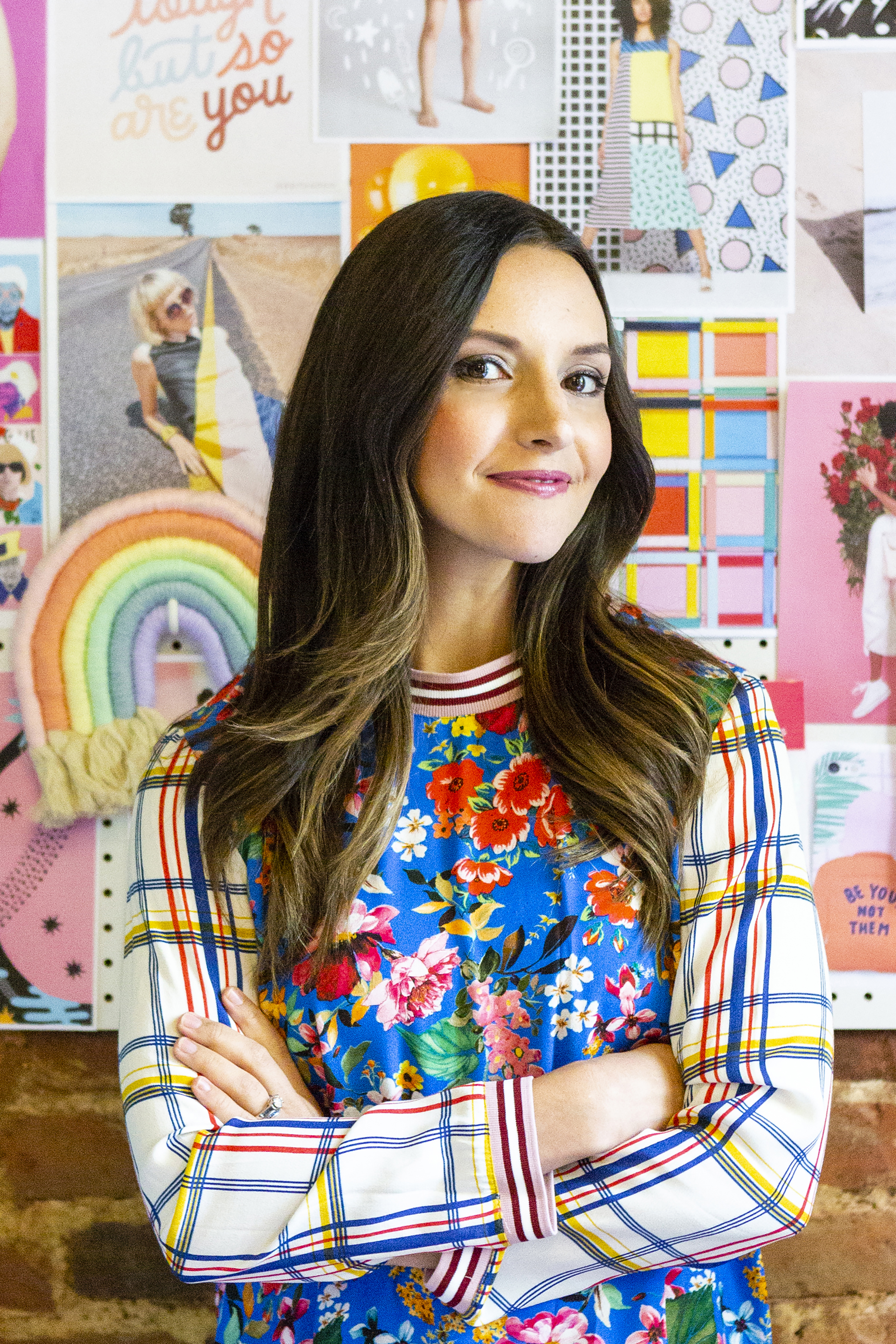 How do you drown out the negative criticism and stay authentic to yourself?
I stay focused on what we're trying to accomplish. I started Brit + Co with my name and face tied to the brand — ripe for criticism of all kinds, and yes, I got it! But the reason I did that was so that our audience knew that there was a real woman (who probably had a lot of things in common with them) behind everything we did. I am sometimes the teacher and sometimes the student, and I wanted other women to learn from me or learn alongside me. Today, we are much bigger than just "Brit," but I still believe in responding to every DM, answering every tweet or email, and engaging with our community as frequently as possible. If I can live my life authentically encouraging women to move their own forward, then no one can tear me down.
Who are the women you think paved the way to where you are now?
My path was paved by any woman who stood up for herself, accomplished something that others thought she couldn't do, and fought for equal rights. And in that regard, there are honestly too many to name. We all know the famous ones (RBG, Gloria Steinem, Rosa Parks, Sally Ride, Oprah, Ellen, Sheryl Sandberg, Martha Stewart), but I am more intrigued by those that went unknown. Those who silently moved mountains without recognition or fame. Those who maybe changed one or two lives rather than one or two million. Because it's only when we are all doing our part that we can truly change the world.
What's the last movie or book you've read that made you feel empowered?
I recently (finally) finished Michelle Obama's memoir, Becoming. Despite whatever political beliefs you have, what I loved most about her book was the title and the meaning behind it. Becoming. Who are we becoming? Why are we becoming that person? Do we ever stop becoming, learning, growing? Is there really an end result or is this whole thing just a journey? It struck me because even though I preach a lot of these messages, I too get caught up in the rat race of the daily grind. I want to win, achieve, succeed. But every time I do, there's something more I'm still yearning for. Michelle's book made me remember what life is really about: the journey.
xx, The FabFitFun Team