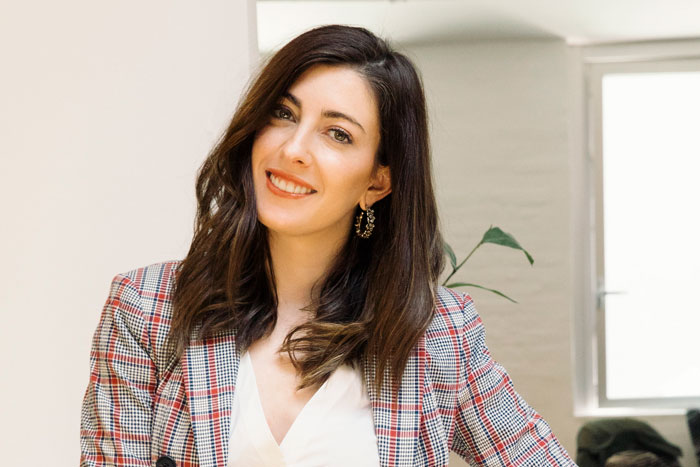 After six very successful years working in sales at tech startups, Katya Libin launched HeyMama with her best friend Amri Kibbler to create a community for moms at all stage to connect, collaborate, and support one another.
Below, Libin shares how she leads her employees at HeyMama, why success means having a choice, and her self-care rituals.
View this post on Instagram
Why do you think it's important for women to be in positions of leadership?
When we lead, we can lead from a place of compassion and empathy, which allows us to build closer knit teams and dynamic, loyal company culture.
What does success mean to you?
Like Oprah said, you do what you have to do until you can do what you want to do. Success means having a choice. A choice of whether to leave work early to be there for the basketball game, to take a long weekend to do a community retreat, to prioritize mentoring others because you have the bandwidth to do so, and to do it under the baseline of financial freedom and self-sustainability.
What kind of legacy do you hope to leave for women in your industry?
I hope to redefine the rules for the modern mom workforce and instill a deep conviction that motherhood is an advantage in your career as opposed to a setback.
What's the best advice you could ever give?
Be the ocean, not the waves. Things will come up every day that are challenging and that emotionally charge you. They can either be hour-long or day-long setbacks or not. You choose.
View this post on Instagram
How do you drown out the negative criticism and stay authentic to yourself?
If there was a spectrum of how much negative criticism I've received, I think I'm on the low end as I've been blown away by the support, but there have definitely been times where people have inadvertently and probably accidentally put down or diminished my work. It's easy to oversimplify someone's work if you don't understand it. I don't let it bother me. The best mode of action for me is to continue to do what I love and what I believe to be true; the rest will follow.
What are three words that best describe you?
Passionate, positive, and personable.
When things get crazy, what's one thing you always remember to do for yourself?
Meditation and workouts for sure, but one thing that's kept me more grounded is getting into nature. It's scientifically proven to help us, and I think a day of existing in mother earth can allow any crazy thing to pass. Staring at the trees has a magical way of doing that.
Who are the women you think paved the way to where you are now?
I'm inspired by the empires that Oprah, Tory Burch, Arianna Huffington, and Martha Stewart have built.
What's the first thing you do every morning?
Breathe, express gratitude, and look at the sunrise.
What's the last movie or book you've read that made you feel empowered?
Don't Just Sit There by Biet Simkin.
xx, The FabFitFun Team
Want more from The Fabbys honorees? Click here for exclusive Q&As and guest articles.