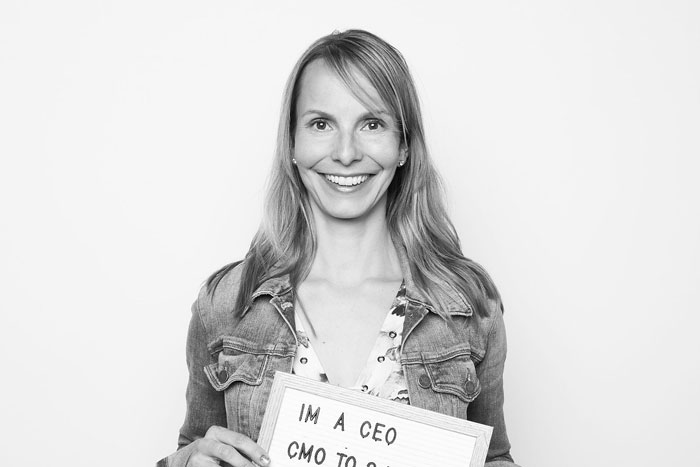 Feature Image by @heidi
We can all relate to the never-ending struggle of finding a comfortable bra that actually fits. That's why Heidi Zak, the co-CEO of ThirdLove, made it her mission to create one.
Ahead, Zak shares why she gave up everything to start her own brand and how she continued to push boundaries when everyone told her "no."
I grew up in a small town outside of Niagara Falls as an only child, and my parents raised me with the belief that I could do anything. I still have a picture of me in a onesie at six months old that said "Future Quarterback" and being a competitive gymnast meant I spent 20-something hours in the gym, not to mention school. I've always been determined – if people told me it couldn't be done, that was the fuel to prove I could achieve it.
Seven years ago, I needed a bra for an event I was going to last-minute, so I headed to Victoria's Secret where I usually shopped. But this time was different. Nothing about the experience felt right. The pink velour, the intense smells, and the oversexualized images of "perfect" women and the bras that just didn't fit that well – all I could think about was wanting to buy from a brand I believed in, with similar values to my own. At the time, the other option for bra buying was the department stores. Their bras were more functional for sure, but not exactly beautiful and the experience of being fitted was no fun at all. My dream was to come up with a third way, a better way.
View this post on Instagram
So my husband and I quit our jobs and started ThirdLove in our living room. Ra'el Cohen, our chief creative officer, and I then spent most of the next two years perfecting our best-selling 24/7™ Classic T-Shirt Bra. It wasn't easy hearing "no" – but I heard it a lot, especially those first few years. Manufacturers said they didn't want to work with us and that half-cup sizes were "silly" and would never work. Venture capitalists said "no" many times because they didn't understand the extent of the problem we were addressing. Potential partners said "no" because we didn't have the right brand and reach.
But that didn't stop us, it made me stronger. We poured our hearts and souls into creating a beautiful bra that fits so well, women forget they're even wearing it. Our bras are designed to make women feel confident and supported so they can go run the world. We wanted to do away with this absurd idea that the main reason women are buying bras is to look sexy for another person.
For me, starting this company and running it makes me feel the most comfortable in my skin because it represents who I am – someone who is constantly pushing my own boundaries and defying the status quo currently set by society and culture.
xx, Heidi Zak
Want more from The Fabbys honorees? Click here for exclusive Q&As and guest articles.