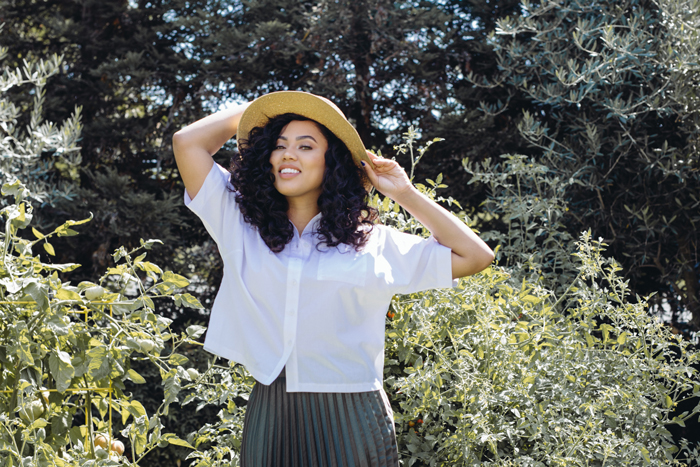 Ayesha Curry is a New York Times best-selling author, founder of Homemade, restaurateur, and TV host – all while balancing life as a mother of three kids.
How does she do it all? Curry gives us the inside scoop below.
View this post on Instagram
Why do you think it's important for women to be in positions of leadership?
If anybody wants to see equality truly happen, I think it's important for both men and women to be in positions of power and to have a voice. And in order to truly have a voice, you have to have somebody representing you at a higher level. I just know that we're capable of so much, and it's been great to see a shift lately.
What does success mean to you?
Success to me is never measured by the accolades or getting acknowledged for what you do. It's more so for deciding that you're going to do something or creating a product and seeing it through from point A to point C.
What kind of legacy do you hope to leave for women in your industry?
For me, personally, I didn't know that I could be in the culinary world. Mainly because it's a predominantly male industry, so to see a shift and a change is great and to be a part of the change is even better. I think it's important for women to know that they can truly do whatever it is they put their mind, their passion, and their energy to. I hope the legacy that I leave is a perfect representation of that – that I put my mind to something, I saw it through, and made it happen.
What's the best advice you could ever give?
The best advice I could ever give is to not take no for an answer because there's going to be a million people that will tell you "no." You just need one "yes." Also, to go with the flow because God's time is always the right time, and if you have an idea or if you have something you're passionate about, your timing isn't always going to be the best timing. So have patience and roll with the punches.
View this post on Instagram
How do you drown out the negative criticism and stay authentic to yourself?
I think prayer is big for me and making sure that every day I'm seeking God and finding my inner peace and finding peace within all of the blessings that I have. I think in today's world, especially as businesswomen, we tend to look at all the negative and all the things that are going wrong and forget to stop and look at all the things that are right and happy and in harmony. It's important to have gratitude for those things and I think only when we have gratitude is when we start to exceed our expectations.
How do you define happiness?
I define happiness as seeing my children happy and thriving and coming home and hearing my husband and my family tell me that they're proud of me and that they love me.
What's the first thing you do every morning?
The first thing I do every morning, and I'd like to change, is to check the baby monitor. If it doesn't wake me up first, I'd like to get up before it and not have the fear that I have of seeing what the baby is doing. I'd like to wake up and have a moment of gratitude instead and have a moment of mental peace.
Want more from The Fabbys honorees? Click here for exclusive Q&As and guest articles.
xx, The FabFitFun Team