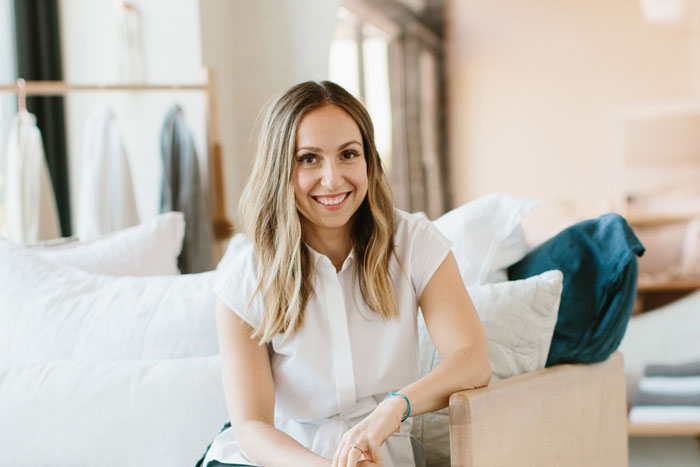 As the founder and CEO of Parachute, Ariel Kaye has made it her mission to not only offer the most comfortable sheets on the market but to also inspire a community to prioritize sleep and wellness. How does she achieve this goal?
From meditation to mornings with her daughter, Kaye gives us a glimpse into what inspires her work ethic.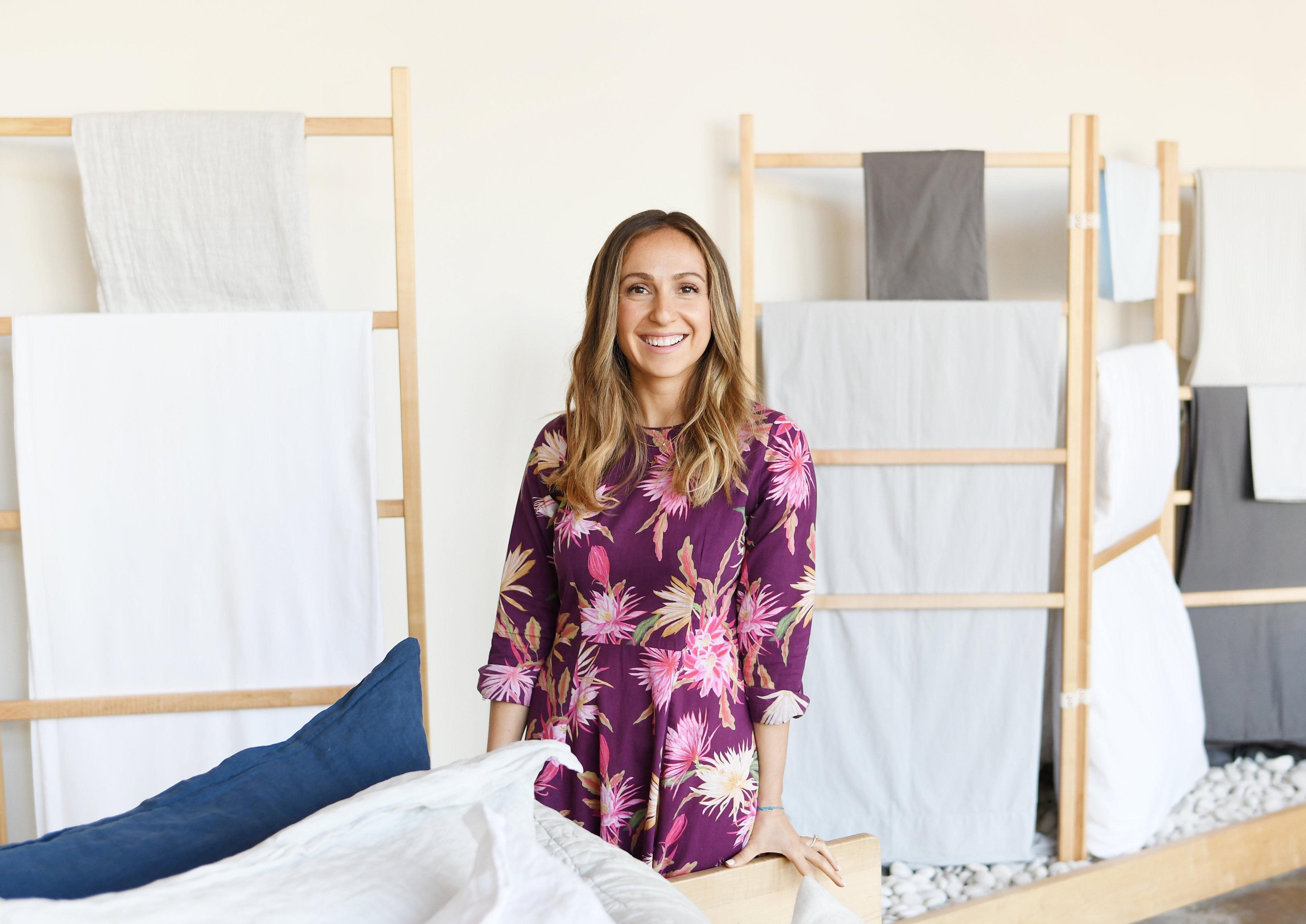 Why do you think it's important for women to be in positions of leadership?
More women at the table means a greater network of support! Nearly all of my favorite brands are female-founded businesses – from Clare V., Outdoor Voices, and Glossier to goop, GirlBoss, and Bumble. I try to make myself available to meet or help other entrepreneurs in any way I can. You never know what you might learn from each other.
What does success mean to you?
Achieving long term goals is great, but daily and weekly accomplishments is where the real success lies. The little things add up!
What kind of legacy do you hope to leave for women in your industry?
My goal is to build a brand that positively impacts people and their day to day lives. I want people to remember us or know us as a brand that is consistently great, avoids shortcuts, and always delivers the best home essentials.
I had a baby girl in January, and she's already growing up as a member of the Parachute family. I can't wait to tell her all about my unconventional, incredibly rewarding professional journey, and all of the lessons I've learned as I've built this brand. I hope she will always be inspired to dream big and know that anything is possible.
View this post on Instagram
What's the best advice you could ever give?
Trust your instincts, because when you're doing something you love, you can't imagine doing anything else.
How do you drown out the negative criticism and stay authentic to yourself?
Meditation has made a huge difference in how I approach life and manage criticism. Sitting for 20 minutes enables clarity, reduces stress, and centers me – all of which makes me a more effective leader. Last year, I began a new morning routine that incorporates meditation, and I've felt the positive impact it's had on my overall mindset – I highly recommend it.
What are three words that best describe you?
Passionate and determined yet relaxed.
How do you define happiness?
Happiness is seeing myself, my family, and my team flourish!
When things get crazy, what's one thing you always remember to do for yourself?
When I start to feel too entrenched in the nitty-gritty, I pause and step outside. It's amazing what a quick walk around the block and fresh air will do to clear your head and regain perspective.
View this post on Instagram
Who are the women you think paved the way to where you are now?
My mom has always led with confidence and empowered me to trust my voice and instincts. I am positive that my mom's hustle and passion for working hard played an important role in my own work ethic.
Also, Kara Nortman, one of our investors, who has been instrumental in guiding our brand expansion. She shares invaluable lessons learned from her experience running a company herself. Plus, she is a badass businesswoman, a mom, and a confidante.
What's the first thing you do every morning?
I'm a new mom so my mornings are dedicated to my daughter, Lou, and whatever she needs! Mornings are when I get to spend a little extra time with her. I also like to work out early in the day, and then I'll come home to get a head start on my emails before heading into the office. I'm starting to prioritize eating breakfast every morning, which is new for me!
What's the last movie or book you've read that made you feel empowered?
Michelle Obama's Becoming. Memoirs are my favorite form of literature and this one is so honest, revelatory, and inspired.
xx, The FabFitFun Team
Want more from The Fabbys honorees? Click here for exclusive Q&As and guest articles.