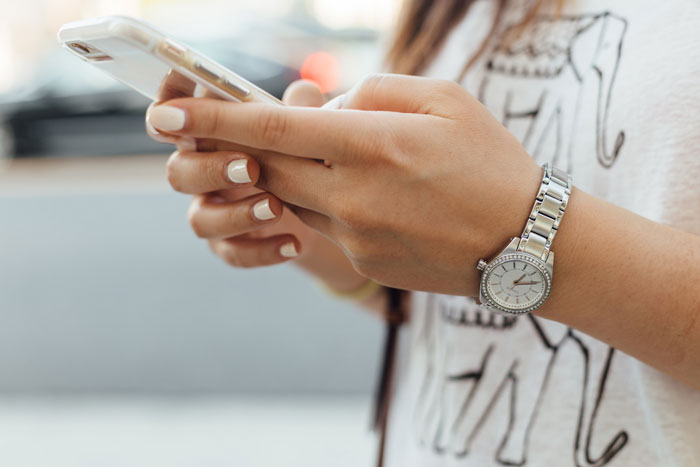 Feature Image by Paul Hanaoka
Dating during a pandemic can seem odd. We're not entirely sure when life will feel normal again, therefore we are forced to forgo in-person date nights with the cutie from Hinge.
The single life is fabulous, don't get us wrong. But it's refreshing when you find someone that can complement you (not complete you) — which is why we've put together some tips for finding your forever and always during the quarantine.
First, let's discuss the benefits of single life during coronavirus
According to an article from the New York Times, "This pandemic has solved, if temporarily, two of the most challenging aspects of contemporary dating: sex and money," says Helen Fisher, a biological anthropologist. How so? Well, there's no more stumbling into an awkward kiss or looking at the check with panic in your eyes. "In the age of corona, these negotiations are history."
Also, a new type of courtship is underway and it's actually delaying the whole matrimony thing. Singles are taking things slow and spending time getting to know a person, which is "saving singles time and money as well as enabling many to kiss fewer frogs. Bizarre as it sounds, this pandemic may lead to happier and more enduring partnerships in the post-corona age," says Fisher.
Communicate with your potential partners
If you're rolling solo, it's ideal to talk about your feelings even more with potential partners. We know that singles are using dating apps during this time, so if that's you, make sure to be real with those you're meeting. Having honest conversations with potential partners is a great way to stoke the love and establish a strong foundation for a future relationship.
Plan a date night
Yes, you can still make time for togetherness with that cutie you've had your eye on. "People can still connect and meet; we just have to be smart about it and take a different approach," says Amie Leadingham, a master certified relationship coach. "Slow down to speed up. This is actually forcing us to slow down, get to know each other, and have deeper conversations." So if you're all about dating smart, try this:
Schedule a FaceTime dinner date with drinks.
Watch a movie together using Netflix Party.
Virtually explore some of your favorite museums.
Try cooking together from afar.
Pick a book to read together, then make time once a week to talk about.
Make a quarantine playlist for your special someone and then listen to it together.
Don't force it either
Quarantine or not, that feeling of idleness is palpable at any given time. However, don't rush into something you're not ready for just to cure the lonesome blues. Fisher suggests abiding by the rule of nine when dating online and IRL. "Some [researchers] have found that after being offered about six options, we burn out — a condition known as cognitive overload or the paradox of choice. Other researchers note that our short-term memory system can't embrace more than five to nine stimuli at once." In other words, after about nine matches — take a step back and get to know these people. If someone doesn't work out, it's probably for the best. Now you have more time and energy to focus on those more natural connections.
Embrace the weird
We know that traditional romancing is no longer the norm. We can swipe, swipe, swipe into the late hours of the evening. Plus, you don't even have to leave your bed to test the chemistry. However, being confined to virtual dating (and virtual dating only!) makes us feel weird and confused rather than warm and fuzzy. With that being said, it's OK to embrace the weird that comes coupled with dating during these complicated times.
With these tips, we know you'll master this newly found dating era with no problem.
xx, The FabFitFun Team