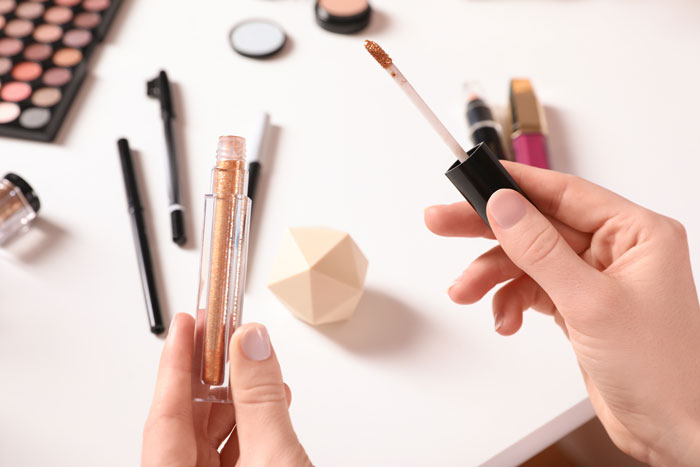 The summer beauty trend we're calling? Liquid eyeshadow. No-budge, highly pigmented, and creaseless formulas can help you achieve popping lids while avoiding the perils of crumbling powder.
"It's simple to apply with either the applicator, fingers, or brush — so it's really up to personal preference," begins celebrity makeup artist and Credo brand ambassador, Katey Denno. "For me, the biggest selling point is that there's no fallout, meaning no mess (which is typical with powder eyeshadows) that ends up on your cheek or under the eye."
Among the makeup artists we spoke to, the overwhelming sentiment is that "less is more" and that your finger is a great way to apply the pigment (don't forget to disinfect your hands first!). You will also notice a lot of shimmery shades on the market. If you prefer matte finishes but can't find your desired shade, celebrity makeup artist Omayma Ramzy recommends trying your favorite matte, liquid lipstick for the ultimate liquid shadow hack.
Below are makeup artists' tips for applying liquid eyeshadow and our top picks to start your search.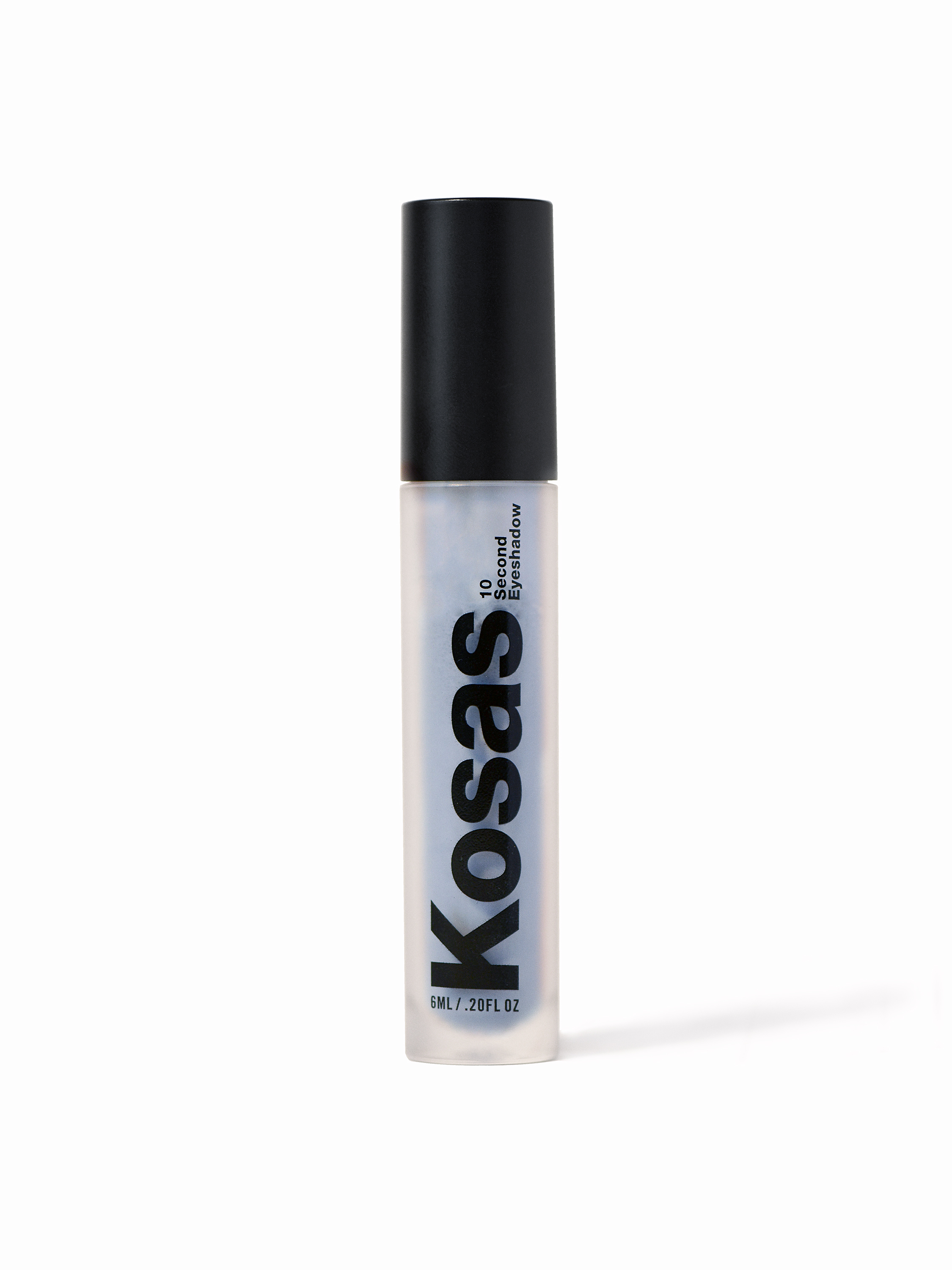 "This true liquid shadow is buildable. You can start off with a wash of color and layer it upon itself to add more pigment," begins Denno. "Before it sets, use a clean finger or a washcloth to clean up any that went outside of the imaginary lines — no makeup remover needed." Denno also loves using two shades of this clean, non-creasing formula: one just above the lashes, and the other towards the outer edge of the eye, on the skin that shows through the tops of curled lashes. "[It creates] a really fun, look-at-me kind of look."
---
This is a top pick among MUAs, including celebrity makeup artist Jamie Greenberg. "When applying a liquid eyeshadow like [this], you have to remember to 'shake and lake'," says Greenberg. You shake your product before applying to ensure that it is not runny (that's the "lake" part of it). She also adds that "less is more." Dab the color on your lid with the applicator and then use a brush or finger to blend it."
---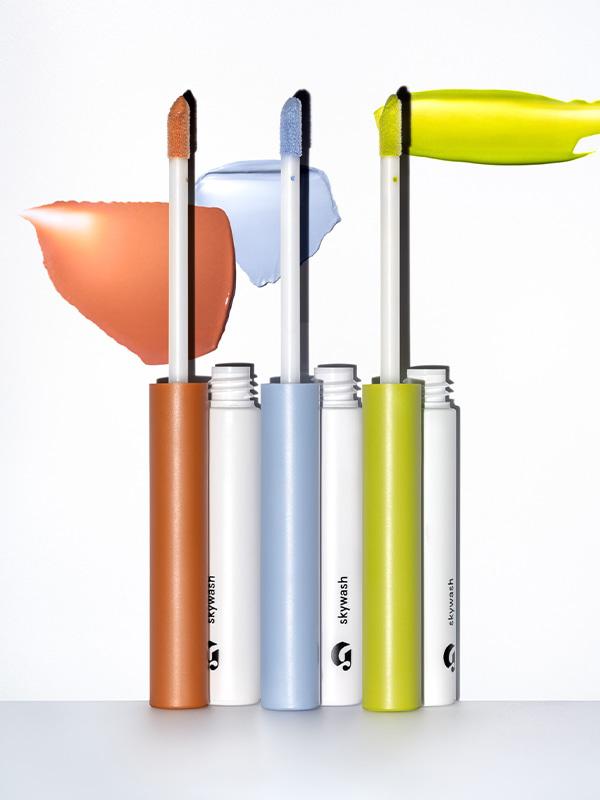 Ramzy is a big fan of Glossier's matte newcomer, Skywash. "I like to use them on their own as an 'undone' beauty look," she begins. "Or you can use them as an eyeshadow base, adding a little shimmer or sparkle where you'd like to bump up your look."
---
MUAs share that liquid eyeshadow is also great for layering your looks. While this cruelty-free, drugstore brand offers both glittery and matte liquid eyeshadows, you can use their sparkling selections over your powder to add emphasis and dimension.
---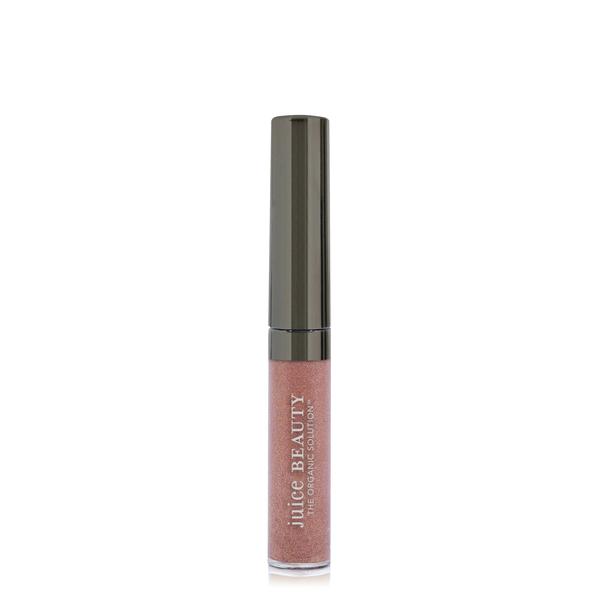 "[This] jelly shadow is foolproof," Denno notes. "It's my favorite for someone who says, 'I have no idea how to wear eye makeup.'" As she explains, there is a lot to love about this efficient lid-topper. "One swipe across each lid is all you need for a touch of color and shimmer, and you can use a clean finger to make sure it's exactly where you want it," she says. Lastly, Denno reveals that this can also be used as an eyeliner when applied using a small, dome-shaped brush.
---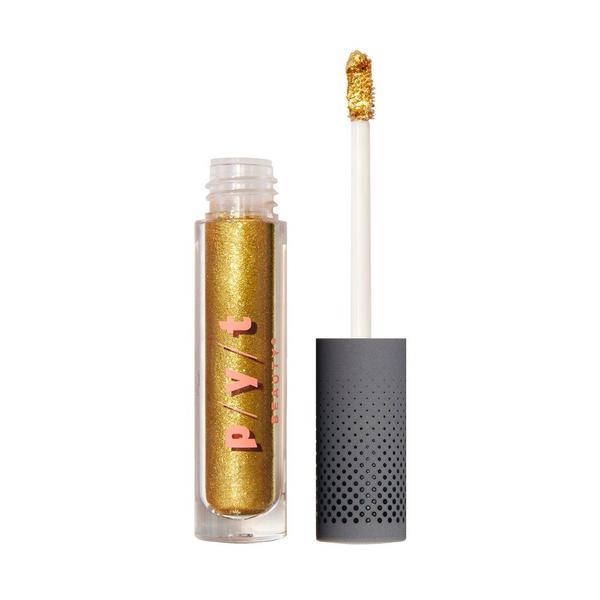 "This is a super-fun, liquidy gel shimmer that I am super into," Denno shares. She recommends wearing it alone, packed onto the lid, drawn thinly along the upper lash, or placed on top of powder shadow for extra emphasis. The clean beauty brand also uses eco-friendly glitter, earning it serious brownie points in our book.
---
Meet the favorite liquid eyeshadow brand of Los Angeles-based MUA, Whitney Leigh. "Although it's all shimmers and glitters, you can easily add a matte liquid in the crease to create dimension," she says. Her number one tip is to use your finger and slowly build and tap your way to your preferred look. "Your finger is your best tool," she reiterates.
---
Score yourself a vegan, cruelty-free product with a vivid pigment and crease-less finish. As with the rest of the line (which also makes bangin' nail polishes), these little liddies are paraben- and phthalate-free. "Trace out your shape with the eyeshadow wand, then grab an eyeliner brush to create precise lines," instructs Rose Siard, makeup artist and YouTuber, who uses Smith & Cult often. "This is the secret to the perfect shimmer-shadow graphic eye."
---
Whether you're a fan of slick-looking lids or prefer matte finishes, LORAC's new liquid gel-creams (which are infused with soothing cucumber and chamomile) does both. Siard explains, "Apply [them] directly to the lid and grab a fluffy brush to smoke out the liquid shadow. The more you buff, the more it removes the shimmer, and you're left with an almost matte transition in your socket."
---
"For best results, apply the liquid in thin layers while allowing it to dry. You can use your finger to pat it on, or sweep it across your eye with a flat brush," says Courtney Summers, makeup artist and founder of VaultBeauty. "If blending, you'll want to use a fluffy brush," she adds, noting that synthetic brushes are preferable when using with liquid cosmetics.
---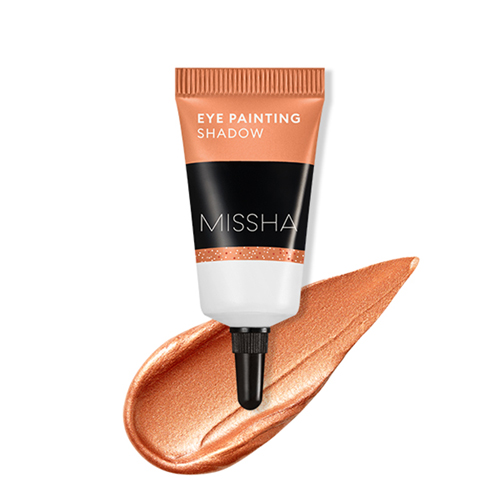 Fans of Korean beauty will appreciate the smooth, moisturizing texture of this creamy liquid shadow. The cooling formula will score you the coveted burnt orange shade that had a strong runway presence this last season in fashion.
---
The liquid-to-powder eye makeup lets your eyes take the spotlight, whether worn lightly or boldly. This everyday, shimmery taupe, Aphrodite, is one of the best-sellers from Lady Gaga's vegan, cruelty-free beauty brand.
---
For a paraben- and phthalate-free option, Jane Iredale makes this pearlescent, creamy shadow in two easy-to-wear shades: this bronzing brown and delicate rosy pink. The clean mineral makeup pick is certified cruelty-free and vegan, while the line is consistently fabulous.
---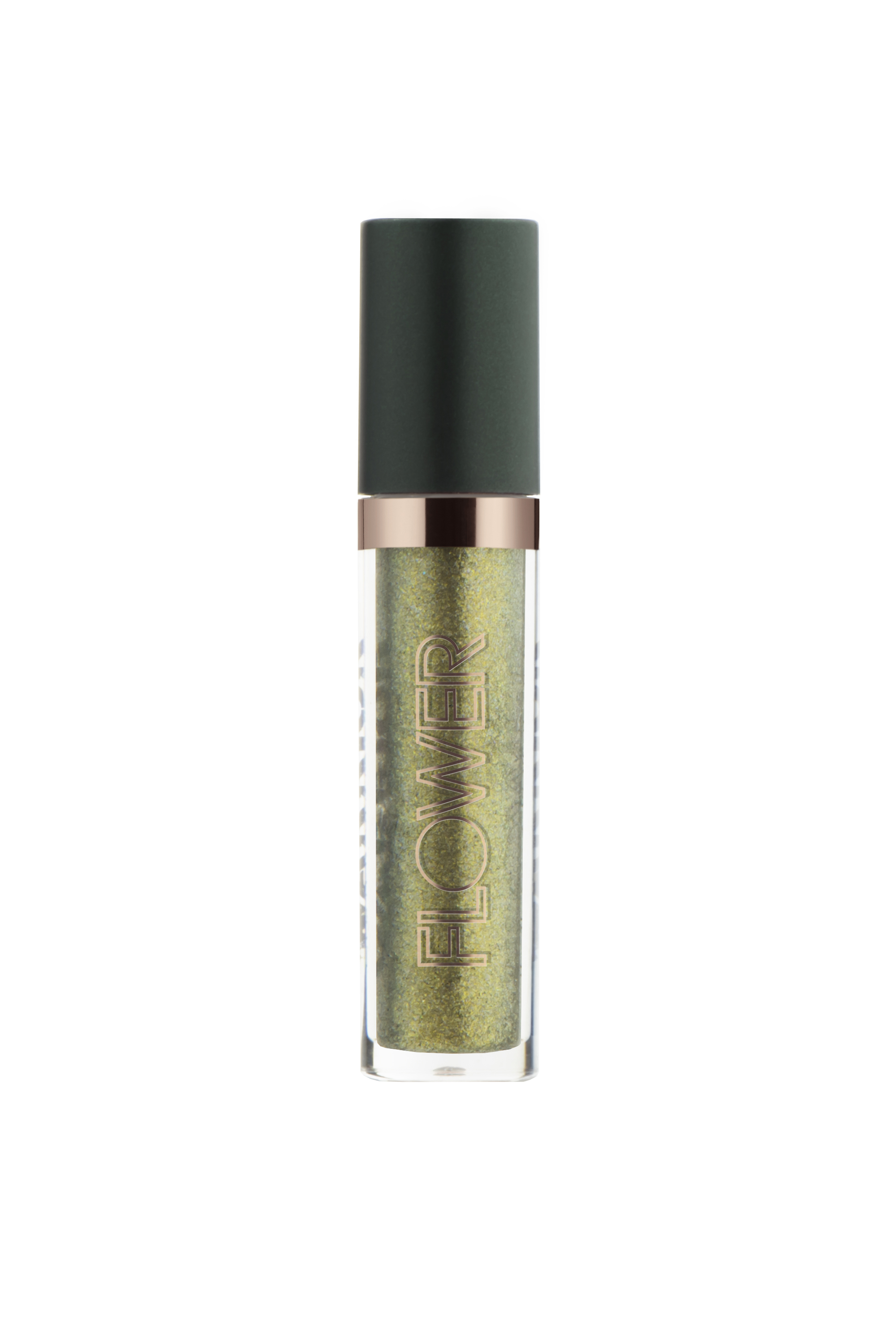 All six shades of liquid shadow provide high-intensity color, from steely Bullet to plum-hued Poison. The angled precision applicator makes it perfect for all-over opaque tint or as shimmery-chic eyeliner.
---
Here is a cruelty-free, vegan brand offering eye-popping liquid eyeshadows in seven metallic shades. They are paraben-free and affordable, so you can try as many as you'd like.
xx, The FabFitFun Team