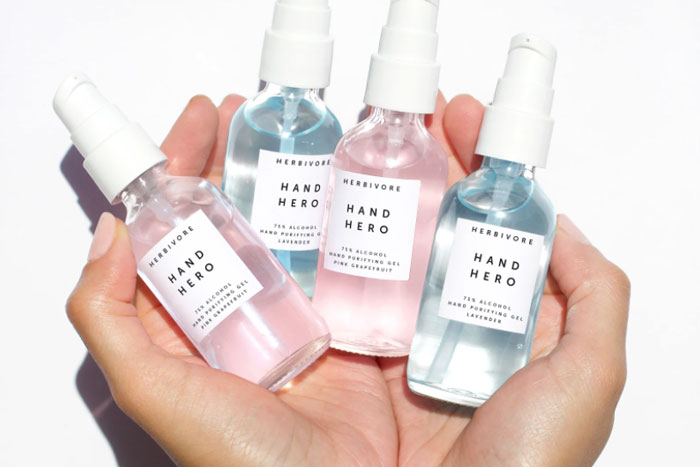 Feature Image by Herbivore Botanicals
Whether you wash your hands with soap and water or use hand sanitizer, experts emphasize the importance of hand hygiene to help prevent contracting illnesses like COVID-19.
Centers for Disease Control and Prevention call for concentrations of over 60% ethanol or 70% isopropanol alcohol in hand sanitizers to properly disinfect your hands. But high alcohol concentrations can be drying, which can result in red, chafed skin on the hands or cracked skin at the knuckles.
Beauty brands, with their specialized skin care knowledge, have come to the rescue by reallocating production towards insightful formulas that incorporate gentle yet effective antimicrobial agents, prebiotics, and emollients for the skin. What's more, these beauty brands are making donations to support the frontline and community.
If you'd like to keep your mitts clean without the drying side effects from your standard hand sanitizers, these 16 picks may be your best bet.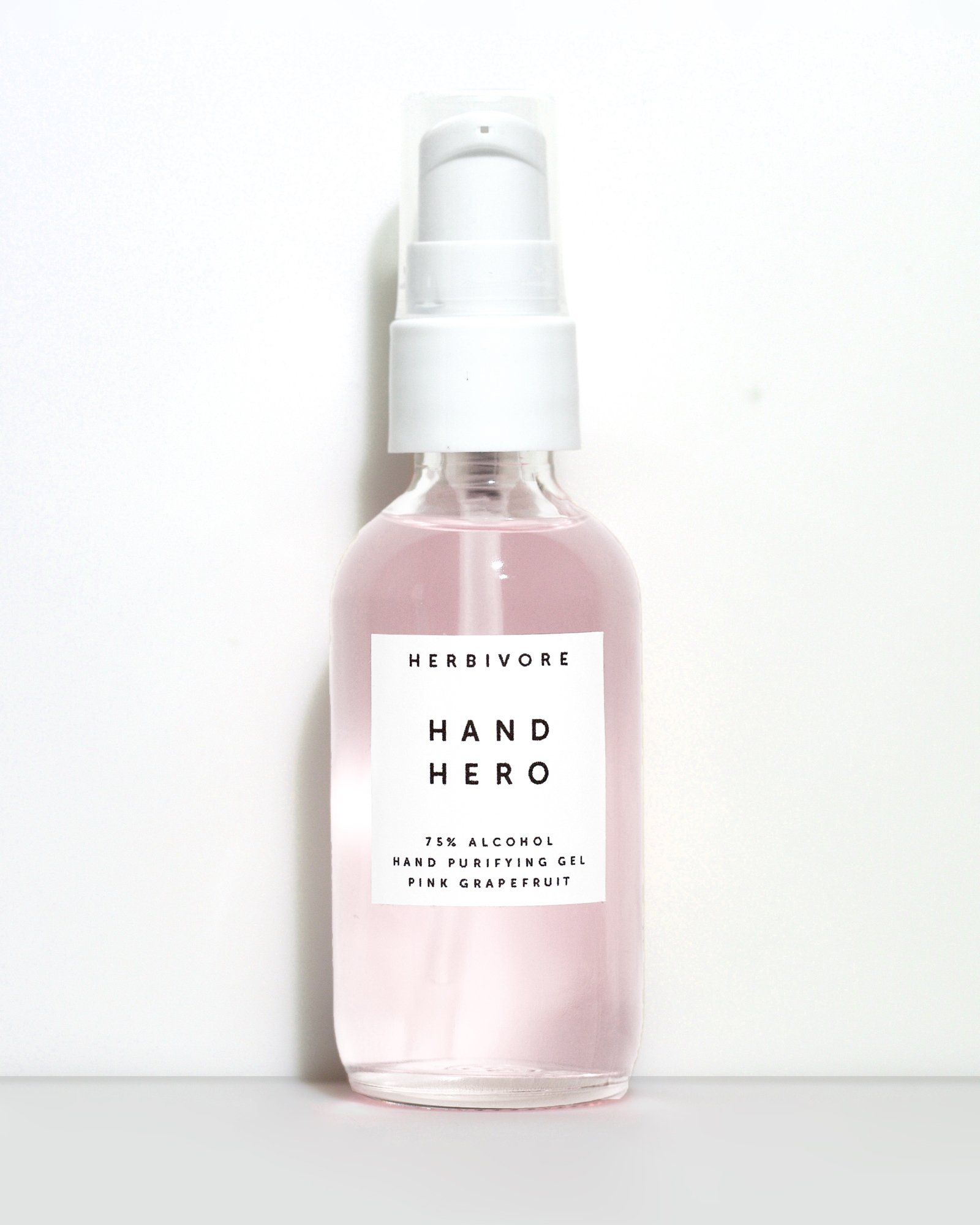 The clean beauty darling, Herbivore, launched hand sanitizing gels made from 75% alcohol, quenching aloe vera, and ultra-hydrating, vegan hyaluronic acid. The aptly-named Hand Hero comes in either mood-boosting pink grapefruit or calming lavender scents. The brand — along with its glass manufacturer, UPG — has pledged to donate 75,000 to hard-hit communities and under-served, vulnerable populations in Seattle and New York.
---
One of luxury skin care's most revered brands — the makers of the cult cream with TFC8 technology who collaborated with Victoria Beckham Beauty to create the world's buzziest primer — is donating 60,000 hand sanitizers globally to the front line and community. Those who register on the website will receive the fragrance-free formula of 68% alcohol and skin-soothing glycerin, which begins shipping June 1.
---
The most stylish hand sanitizing gel on the market is loaded with prebiotics that balance the skin's microbiome of bacteria (which protects the skin against harmful pollutants and bacteria, aids moisture barrier function, and can even modulate inflammation). The eco-conscious brand's formula also provides antioxidants and humectants, like avocado oil, to the skin.
---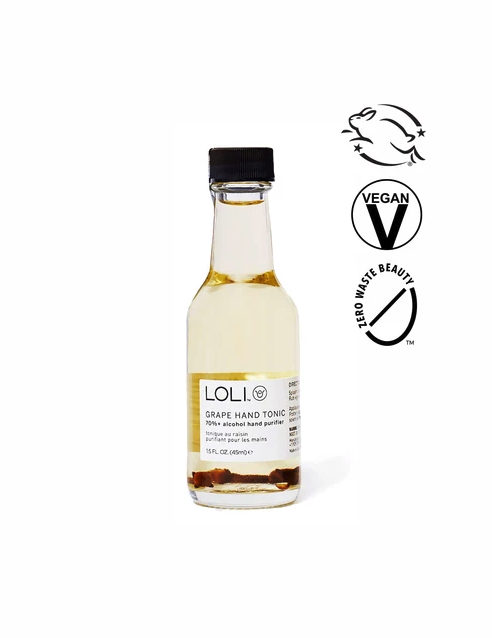 The first MadeSafe certified hand sanitizer on the market, this sanitizer contains 70% alcohol derived from organic grapes. Vegetable glycerin, the calming antiseptic witch hazel, and anti-bacterial sweet orange essential oil make up the cleansing elixir from the food-grade, zero waste beauty brand.
---
The clean beauty brand came up with this plant-based sanitizer spray, which disinfects using anti-bacterial tea tree oil, and hydrates with aloe and glycerin. We can vouch for the fact that it leaves no sticky residue and that it dries remarkably fast.
---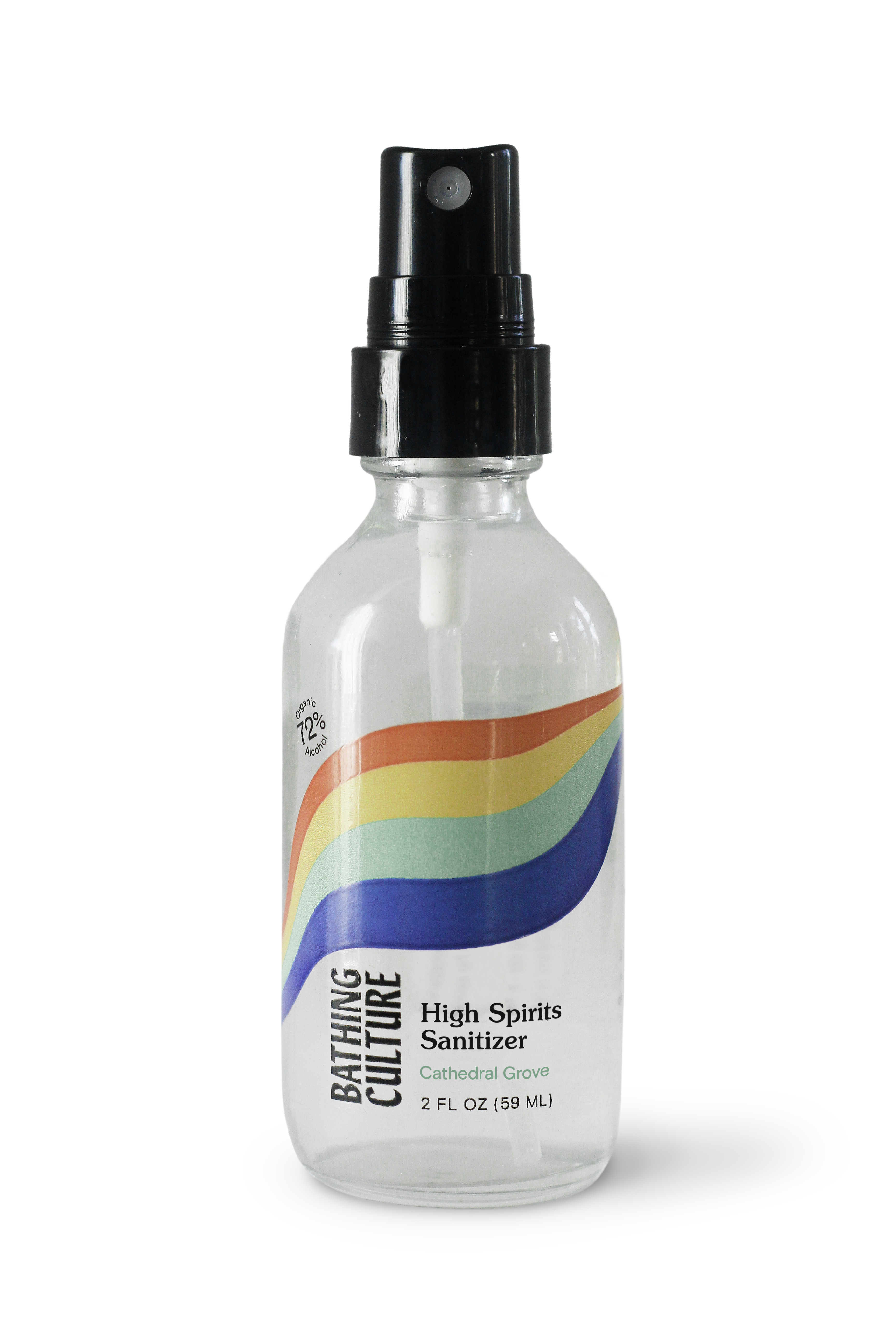 Made from 72% organic corn alcohol, the Northern California-based makers of the earth-first soap created this sanitizing hand spray in sustainable packaging. With each purchase, the brand donates $1 to DigDeep, a nonprofit that seeks to bring running water to the more than 2 million Americans without it.
---
Our indie pick is this refillable alcohol-based sanitizer featuring 70% disinfectant alcohol, hydrating aloe leaf, witch hazel, and vegetable glycerin. Essential oils of lavender, tea tree, and lemon join the clean blend. P.S. The Texas-based beauty brand sells refill bottles, too.
---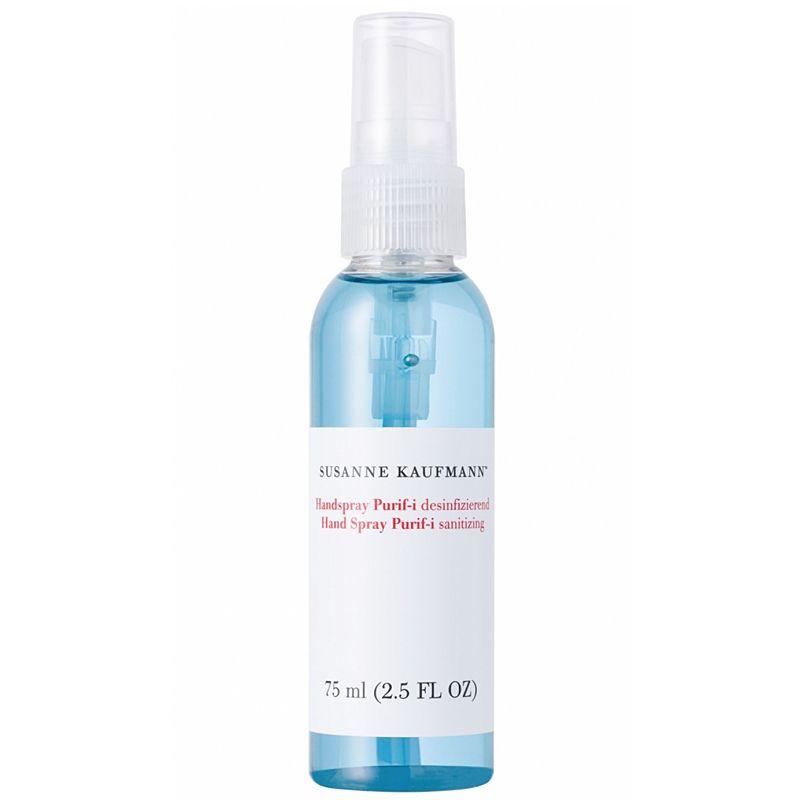 This tonic was truly created with dry skin in mind. It manages to sanitize your digits without drying them out courtesy of the humectant panthenol, soothing Arnica montana, and hydrolyzed silk. We are absolutely intrigued!
---
This vegan beauty brand is already famous on TikTok for their rainbow-hued Unicorn Body Butter, so you know that their baby pink hand sanitizing gel is bound to be a crowd favorite. It features 70% alcohol to disinfect, while aloe leaf juice hydrates and witch hazel conditions. The unique packaging also manages to make sanitizer gel look cute!
---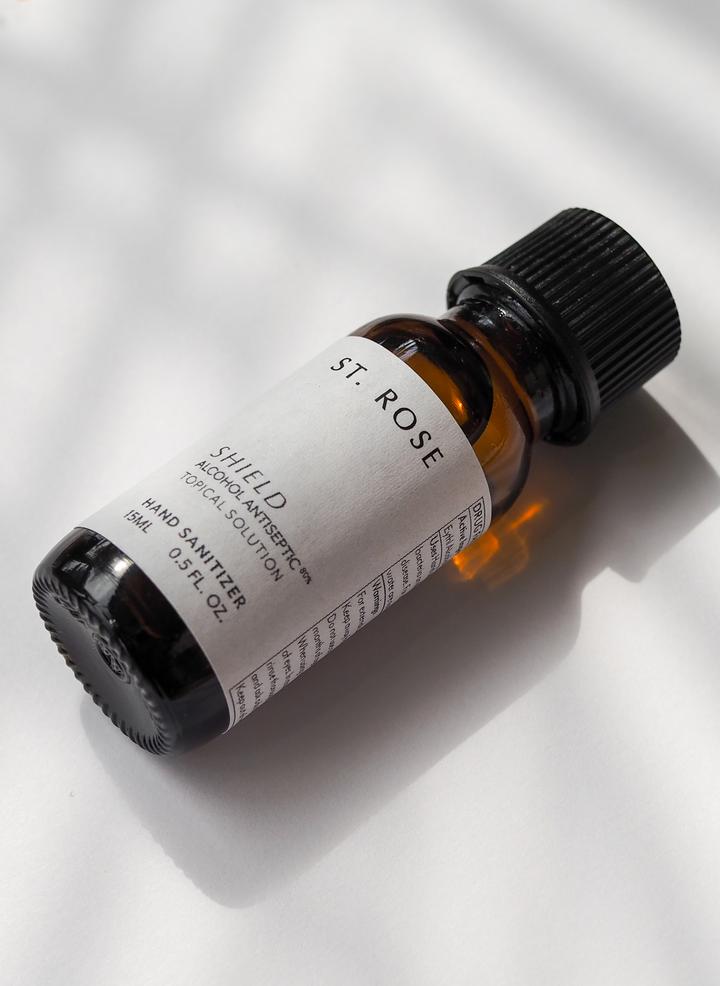 The clean, sustainable fragrance line launched a nourishing, non-sticky, rinse-free wash in a refillable glass bottle. Containing 80% organic ethyl alcohol made from organic sugarcane, anti-microbial colloidal silver, and sustainably-sourced Australian sandalwood, your hygiene will be in good hands. Oh, the brand also takes part in 1% for the Planet.
---

This dreamy, small-batch skin care and aromatherapy brand — known for incorporating crystals and reiki into many of their products — launched an indie hand sanitizer that is deserving of a shout out. 70% alcohol is enhanced by an essential oil blend of pink grapefruit to relieve anxiety, organic lime to boost mood, anti-bacterial sweet orange, and lemon peel.
---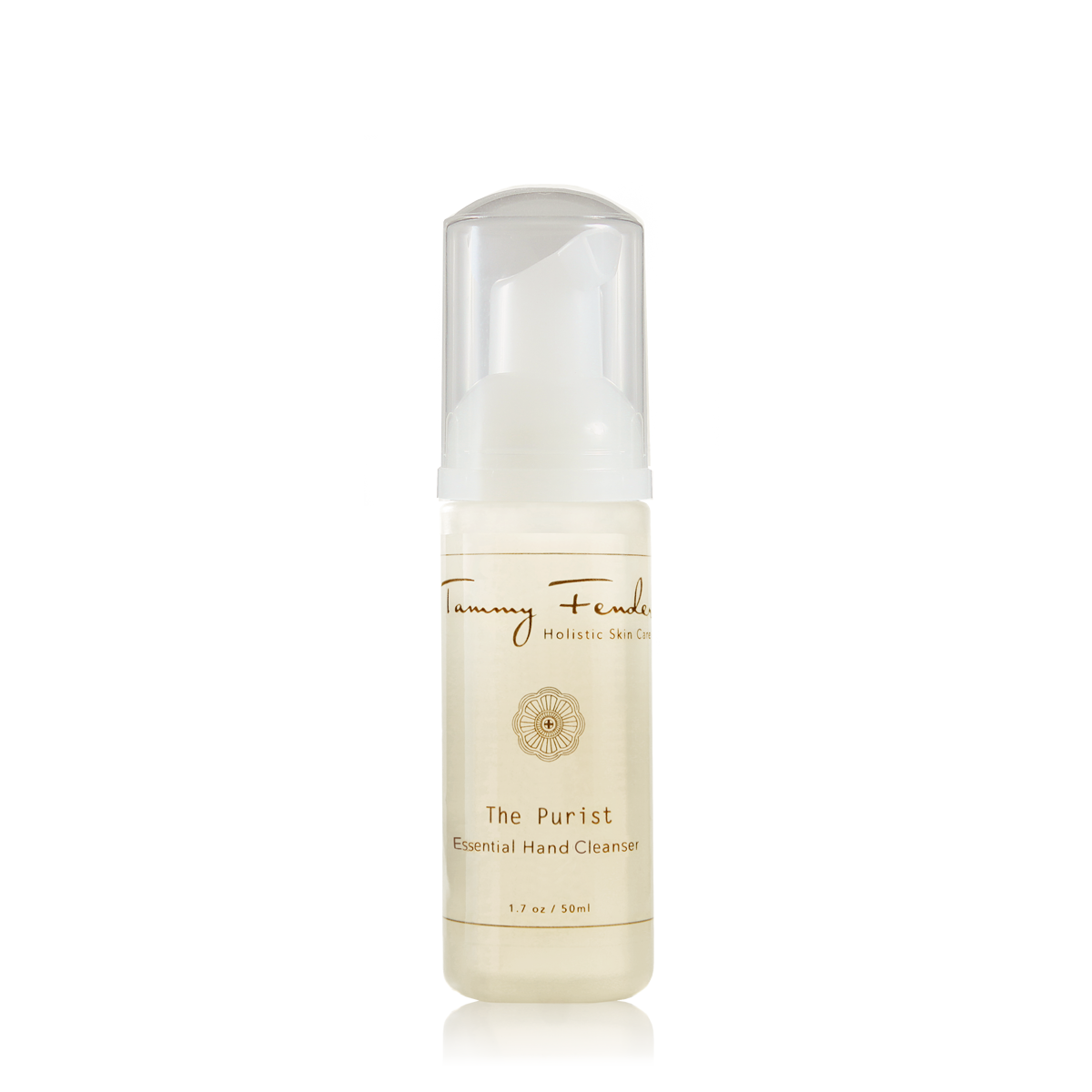 Tammy Fender, celebrity esthetician and green goddess, reformulated her hand sanitizer foam to have double the anti-microbial power than the former version. It functions by disinfecting and supporting the immune function of the skin and protecting the critical moisture barrier. Clove bud, cinnamon bark, and thyme are a few ingredients in the anti-bacterial, anti-fungal, and antiseptic medley.
---
The artsy and mystical babes at Rituel de Fille concocted this quick-drying sanitizer spray. It's made from 62% ethyl alcohol and organic glycerin, with added tea tree oil and lavender for soothing aromatherapy and germ-fighting support. The brand's COVID-related response has been on point: there's a mask, a spray, and even a salve to heal our chafed hands.
---
The fragrance brand produced a 62% alcohol hand sanitizer gel, which incorporates witch hazel and a clean fragrance made from jasmine tea, lemon leaves, and meadow greens.
---

The hydrating hand savior incorporates ingredients like aloe and watermelon seed oil to buffer the skin from 70% alcohol. The vegan, cruelty-free newcomer is transparent about their clean ingredients, which are free of parabens, sulfates, phthalates, formaldehyde, formaldehyde releasers, synthetic fragrance, and more — the type of ethical business worth supporting.
---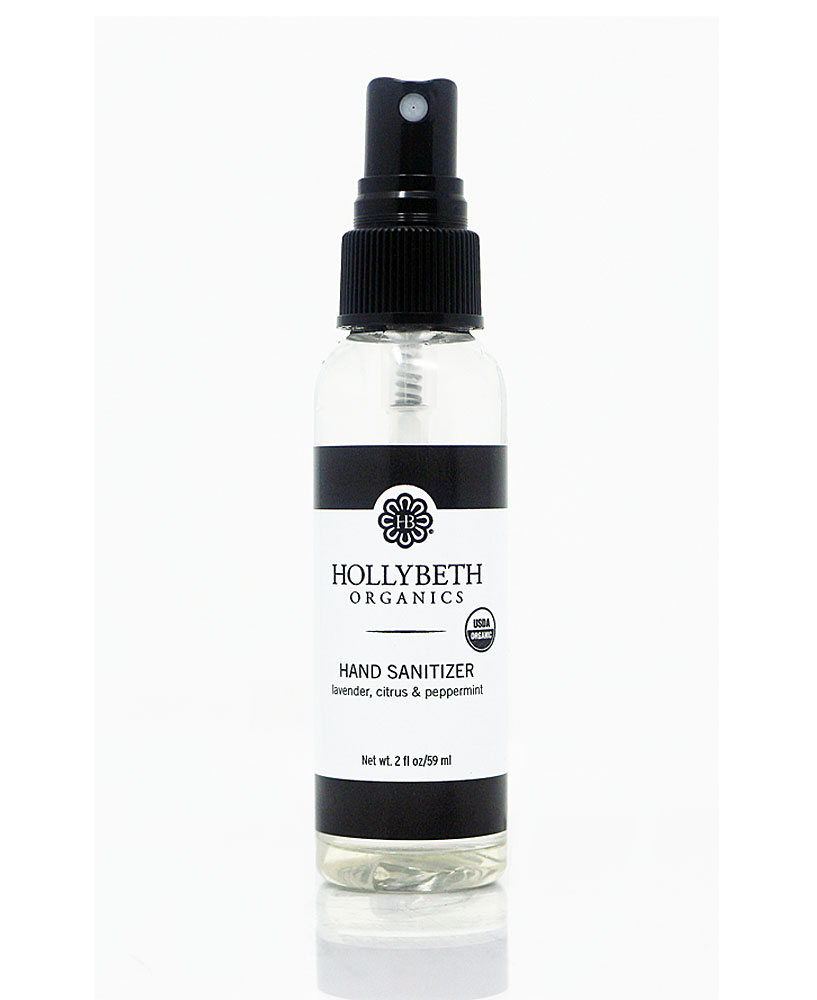 A small, female-owned line of luxury organic skin care has created this 80% ethyl alcohol-based hand sanitizer. Instead of water, they use hydrating aloe, vegetable glycerin, and lavender, sweet orange, and peppermint essential oils to complete the eco-friendly beauty brand's solution for the organic lifestyle.
xx, The FabFitFun Team