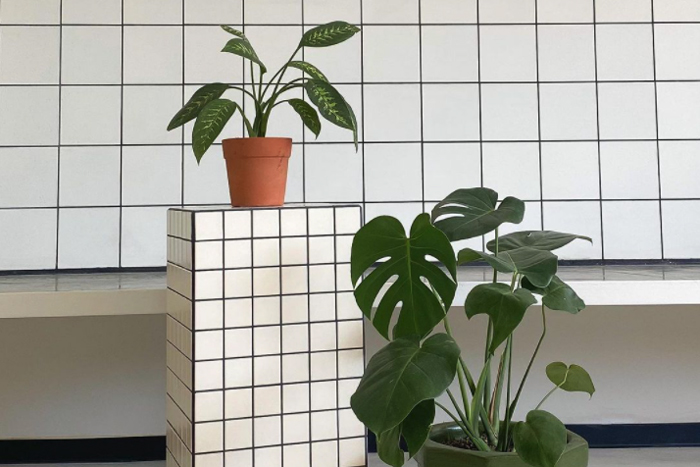 Feature Image by @ssssssolid
It's so easy to find ourselves caught up on TikTok. The app is riddled with dance videos we can vibe to, secret menu Starbucks drinks, quality nostalgic content that makes us feel seen, and of course, a considerable amount of DIY home projects that have us shopping at Lowe's rather than our local mall.
These DIY videos make tackling any home project look so easy, and the truth is, some of them are. And because there are a ton of videos to sift through, we thought we could share some of our favorite home projects that we discovered on some of our daily TikTok scrolls. Sit back, take note, and do try this at home.
Wooden Accent Mirror
We're kicking it off with a pretty simple project that can elevate your room, and remain easy on the wallet. Making this wooden DIY accent mirror is as simple as piecing together the perfect wood with an affordable mirror — see for yourself.
---
Puff Mirror
If the wooden mirror isn't your style, we've got something that's more reflective of the Generation Z aesthetic. Yes, it's the puff mirror and we're sure you know all about it. If not, take note of how to make this super easy and quick DIY mirror.
---
Matted Ceramic Vases
If you love arts and crafts, you'll love this. Why spend several hundreds of dollars on a ceramic vase when you can head to your local dollar store and recreate something so similar? You'll need paint, vases, and your most favorite floral arrangement for this one.
---
The Perfect Accent Wall
Whether you're looking to bring color into your home, or you're desperately needing some texture to shake up your workspace, this simple DIY hack can give you a little bit of both without being too much.
---
Bedroom Arch
Looking to add a little something-something to your bedroom (or any room in your house)? Here you go.
---
Reworked Kitchen Island
Attention cooks, it's time to revamp your kitchen space. If you've been dealt a small kitchen island, fret not. You can easily build the kitchen island you deserve.
---
Trendy Tile Table/Bench
The tile table is no doubt the most popular DIY project on TikTok, and for good reason. These tables typically cost thousands of dollars, but of course, TikTok-ers know better. Why spend the moolah when you can flex your creativity and make your own on a budget?
---
Tile Candle
And since you have the tiles, here's another project for those little guys that are leftover.
---
LED Pendant Light
Last but not least, lighting is key to any room's ambiance, so you want something good. If you don't want to ball out, we don't blame you; try this instead.
Are you going to try any of these DIYs for yourself? Let us know in the comments below!
xx, The FabFitFun Team