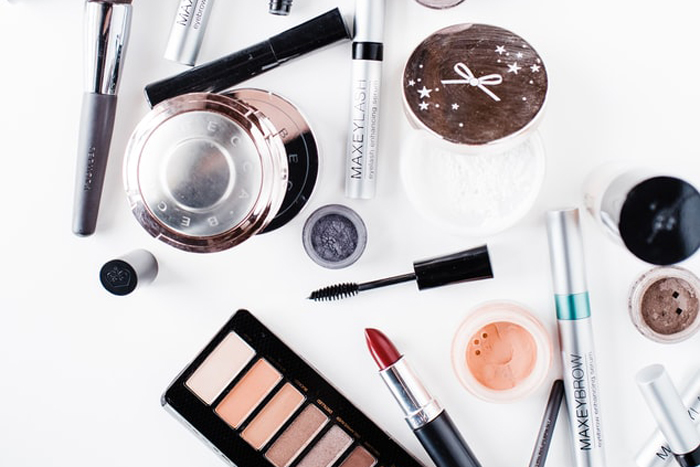 Feature Image by MaxeyLash
TikTok is a beauty lover's paradise as the video-sharing social media platform is chock full of tips and tricks that have the potential to make your life so much easier.
As tempting as it is to scroll through the app for hours on end, we've done the work to uncover the beauty videos you need to watch ASAP. That includes the foundation hack that will keep your complexion looking perfect from morning to night, as well as how to get picture-perfect heatless curls while you're sound asleep. Keep scrolling to check out our top ten TikTok favorites!
I SWEAR BY THIS ##xyzcba ##xyzbca ##fypchallenge ##makeuptutorial ##makeup ##nyc ##fup ##fy ##smirk ##makeuphacks ##lifehack
If you're a TikTok user, you've likely come across this viral video before. The creator walks viewers through her pre-foundation routine, comprising moisturizer, setting powder, setting spray, and primer. The key is that she applies them out of order, unlike what you see in most YouTube makeup tutorials. Nevertheless, she swears that it's the secret to amazing-looking makeup. Having tested it, we second that.
---
Try It out and let me know if you love it ???? ##ringlight ##tiktok ##selfie ##light ##lifehack ##beautyhack ##beauty ##wow ##awesome
♬ No Face No Case – Vinny West – Madi Claire
This video has amassed over two million views for a good reason — it's absolutely brilliant. If you don't own a ring light, you can replicate the lighting via YouTube! Simply type in "ring light" into the video platform's search bar and click the first result. Then, selfie away!
---
Here's the sock curl tutorial. This video was longer, but I had to cut it down.. ope ##sockcurls ##tutorial ##fyp ##foryоu ##hair
The Internet went crazy over this hair hack, which involves sleeping with sections of your strand wrapped with long…socks! Sleep with this funny style, and when you take them out in the morning, you'll be met with pretty ringlets or waves — the finished result varies depending on your hair type.
---
Permanent tan using self tanner ! ##diy ##makeuphack ##hack ##lifehack ##keepingbusy ##lifeathomequiz
♬ original sound – BrittanyBear
Welcome to a lesson in tan-touring aka the art of using self-tanner to contour. The process involves using self-tanner to define your facial features in the same way you would use your go-to bronzer compact. It's definitely a time-saving alternative to sculpting your face with the determination of Kim Kardashian.
---
This is an in-depth tutorial on how I do my brows! ##makeuphacks ##makeuptutorial ##makeuptips
If you want to lock your brows into place and simultaneously look like a high-fashion model, then you need to know about this beauty trend. It involves ditching the brow gel for a not-so-fancy bar of soap. The key is to rub a little bit of bar soap onto a spoolie before brushing them in an upwards direction.
---
This might be gross but so satisfying ???? ##skincare ##dermaplaning ##skincaretips ##OwnTheCurve ##fyp ##blogger ##cursedimages ##AerieREALPositivity ##filipino
File this one under videos that are strangely satisfying to watch. Dermaplaning is the act of exfoliating the top layer of skin by, well, basically shaving your face with a non-invasive tool like this popular option from Dermaflash. It also helps your makeup products apply more smoothly and evenly.
---
this will change your life ##beautyblogger ##makeuphacks ##editing101 ##SnickersFixTheWorld ##cheersquad ##asiangirl ##koreangirl ##makeup ##beauty
♬ ADORE YOU BY HARRY STYLES – skya
One and done! A TikToker taught us that you can use black mascara as eyeliner. Not only is the pigment usually darker, but you'll also get long-lasting results.
---
If you ever need a lip colour to match ur eye makeup, not too sure if this works on mattes thoo ##merrychristmas ##tiktoktraditions ##makeup ##makeuphack
This tip is perfect for those who are all about eye-catching monochromatic makeup looks. To match your lipstick to your exact eyeshadow shade, apply lip balm, and then press the eyeshadow pigments directly into your lips.
---
How 2 clean falsies ????????. ##foyoupage ##lashes ##micellarwater ##fyp
Avoid breaking the bank by giving your used pairs a little bath in micellar water. After letting them soak, the glue should easily be able to remove using a tweezer. Voilà — they should be as good as new!
---
I SHAVED MY EYEBROWS OFF FOR TIKTOK PLEASE DONT LET THIS FLOP ##fyp ##fup ##viral ##foxeye ##foxeyechallenge ##foxeyetrend
♬ original sound – Leanys Capote
Search for the "Fox Eye Challenge" on TikTok, and you'll be met with millions of results that showcase users' eyebrow transformations. The purpose of the trend is to achieve a more lifted look by celebs like Bella Hadid and Kendall Jenner. To do that, users quite literally shave off the end of their eyebrow, before drawing in a straighter, lifted version with makeup. Some might find this a little extreme, but hey, it works!
xx, The FabFitFun Team