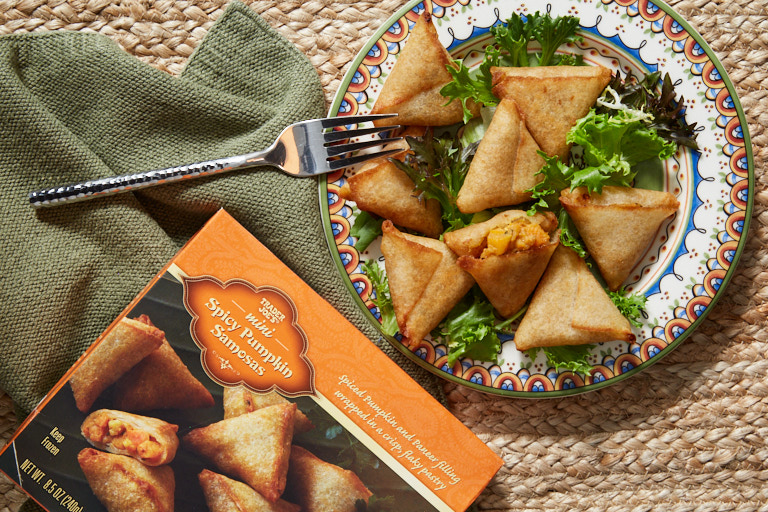 A new season means it's time for Trader Joe's to release an abundance of creative seasonal must-haves. Fall is arguably the store's most popular time because it's, well, all about pumpkin. Not only can you find pumpkin-flavored sweet treats, but you can also get your hands on unique finds like ravioli and pasta sauce.
We've scoured the aisles and challenged our taste buds to try a shameless amount of the grocery store's pumpkin-flavored items. Keep scrolling to find out which made the list of ten pumpkin Trader Joe's items everyone needs to try this fall.

Pumpkin Spice Pretzel Slims
Be warned: this entire bag will disappear way too quickly. These crunchy pretzels are the most addictive combination of sweet and salty.
---
Mini Spicy Pumpkin Samosas
As a wise person once said, don't knock it until you've tried it. These savory samosas have the tiniest bit of sweetness and a little kick. The geniuses of the Internet recommend air-frying them to perfection.
---
Pumpkin Pie Spiced Ginger Brew
This fall beverage is exactly what you need to concoct the Pumpkin Spice Moscow Mule you've been dreaming up since the first day of fall.
---
Pumpkin Ginger Hold the Cone!
Good luck having just one of these pumpkin ice cream-filled cones. The cones itself are ginger-flavored, which means gingerbread will be next on your list of must-haves sweets.
---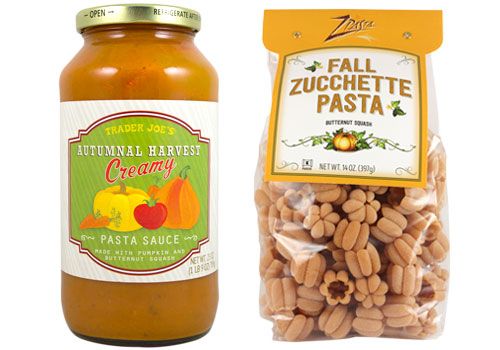 Autumnal Harvest Pasta Sauce
Add this pasta sauce to your shopping cart while you still can. While you're at it, it's obvious that you need to scoop up TJ's pumpkin-shaped pasta.
---
Pumpkin Spice Coffee
Your PSL is great and all, but this 12-pack of K-Cups is exactly what you need for days when a trip to Starbucks is out of the equation.
---
Autumnal Harvest Soup
This tomato soup includes butternut squash and pumpkin flavors. Take the meal to the next level by pairing it with the store's Pumpkin Soup Crackers.
---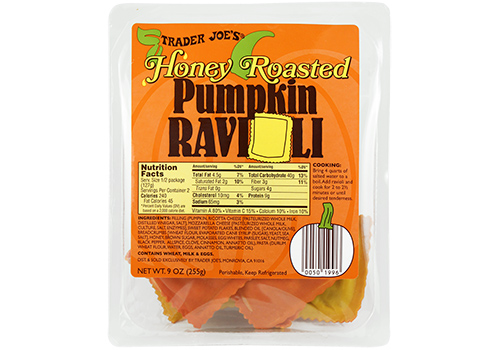 Honey Roasted Pumpkin Ravioli
Save the in-depth recipe for another night and boil this ravioli in water for just a few minutes. We guarantee that your dinner guests will have no idea how little effort it took.
---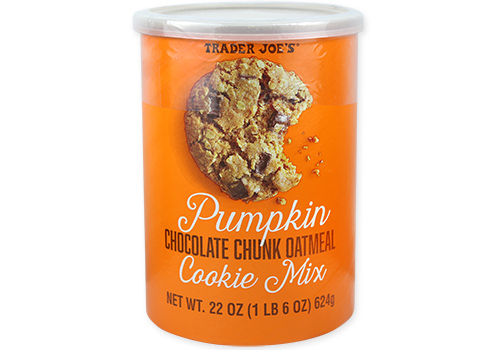 Pumpkin Chocolate Chunk Oatmeal Cookie Mix
All you need to bring these drool-worthy cookies to life is butter, a single egg, water, and the mix, of course.
---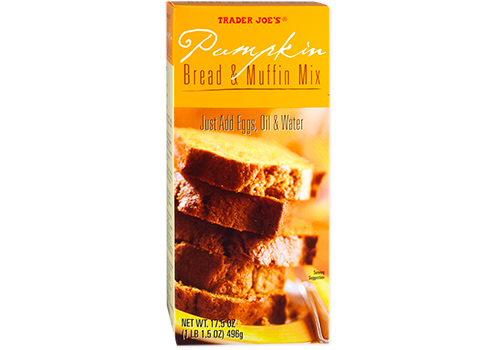 Pumpkin Bread & Muffin Mix
We encourage you to stock up on this must-have seasonal staple. If not, you're going to wish you did. TJ pro tip: the store also sells a gluten-free mix!
xx, The FabFitFun Team