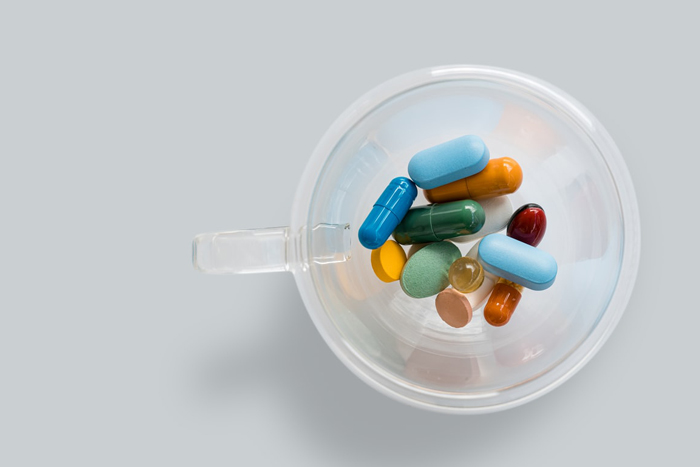 Feature Image by Adam Nieścioruk
With all the craziness of the past year, one thing that remains a top priority is your health. With more time spent at home, it can be easy to let your health routine slip. As cooler weather approaches, it's time to ramp up those vitamin-intake levels.
We found the perfect health supplements to help boost your immune system so you don't have to think twice about feeling your best.

Get all your immunity-boosting needs taken care of with Anser. The new immunity boost line includes Immunity Boost capsules, as well as vitamins D, C, and elderberry gummies all in a 30-day supply.
---

If you are looking for a multivitamin that packs a punch, then Love Wellness has you covered with its 25+ vitamins and minerals. This health supplement provides extra support for immunity, stress, and sexual wellness. It also helps with premenstrual symptoms, discomfort, and acne.
---

These powders offer immune support for the day and night. The blend of elderberry, vitamins C and D, and zinc easily mix with water so you can sip on the go to feel your best. It also comes in three flavors: Blood Orange, Berry Yuzu, and Lemonade.
---

Grown in Austria, care/of's elderberry supplement is produced using a special extraction method that preserves the nutrients of the berry, which means you get all the immune-boosting support you need!
---

The sun will come out tomorrow, as will your immune system and mood with this health supplement. Packed with high-potency, plant-based vitamin D3, these supplements will help you feel your best year-round.
---

Perfect for women ages 18 to 49, this multivitamin provides the essential vitamins and minerals necessary for foundational health. Packed with vitamins E and D, magnesium, and iron, plus five other essential nutrients, Ritual provides support for better brain and bone health, as well as antioxidant support.
---

The perfect mix of prebiotic water, lentil superfood, and functional organic superfoods and probiotics, this powder is a sure-fire strengthener for your immune system. Just add one to three scoops to cold water, tea, juice, or smoothies.
---

This matcha-flavored immune booster provides 30 servings of its tasty mushroom, probiotic, and echinacea blend. The gluten-free, soy-free powder also supports a balanced gut, detoxification, and clean energy.
xx, The FabFitFun Team