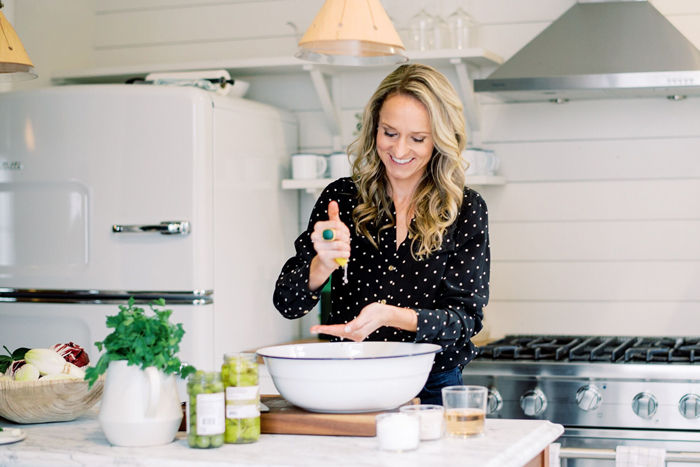 SPRING 2019 FABFITFUNTV PARTNER
Cooking dinner doesn't have to be such a feat. In fact, there are a few key skills and recipes you can learn to make cooking feel more like a fun hobby than a chore.
Chef and food stylist Ashton Keefe is here to teach us just that in her new series on FabFitFunTV titled Secrets of a Food Stylist. Keefe dives into everything from mastering knife skills and channeling your inner Italian to creating the most beautiful cheese board (wine night, anyone?).
We had the pleasure of chatting all things food with the chef including where she finds inspiration for recipes and five ingredients she always has in her fridge.
P.S. If you want to watch Keefe's exclusive videos, sign up today!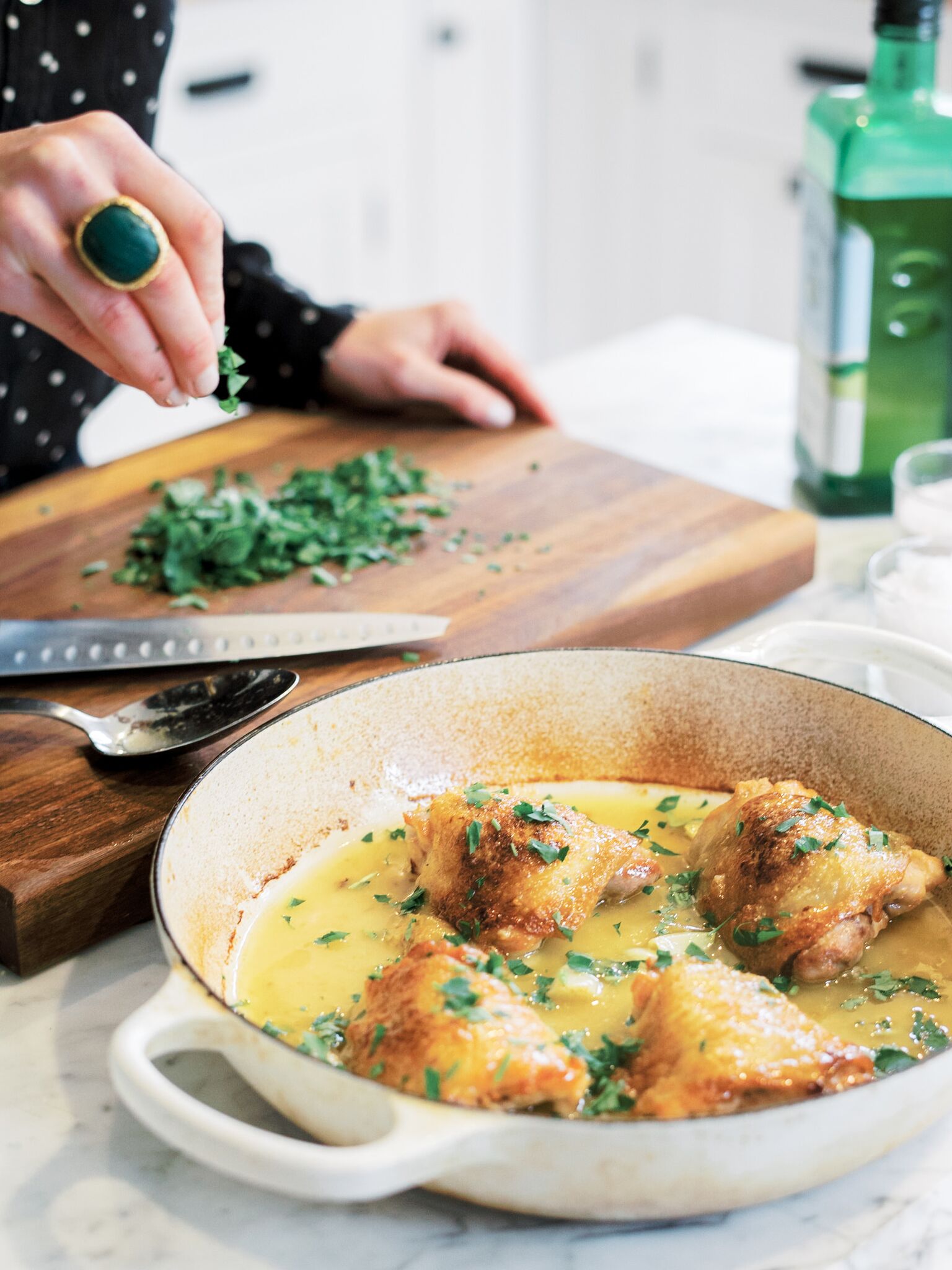 What first sparked your love for cooking?
My mother is and was a very proficient home cook and used to cater when I was younger. She can throw a party for 50 at the drop of a hat and wouldn't bat an eyelash. I was never allowed in the kitchen as a kid, it was her domain, but I was allowed to make dessert. That was my entry point.
How do you find inspiration to create new and original recipes?
Inspiration comes from everything! I'm a visual learner so images really speak to me. I love dining out, but a lot of my inspiration comes from the way I see people eating and how they're preparing food. It helps me dictate which ingredients are trendy, write recipes, and create images that are beautiful.
What's been your favorite meal to cook these days?
Always pasta, it's the most convivial of all foods. It's also a blank canvas, so you can really use whatever you have on hand. Plus, it's fast (20 minutes is all it takes to create something of restaurant quality) and it's cheap. Have I mentioned how much I love pasta?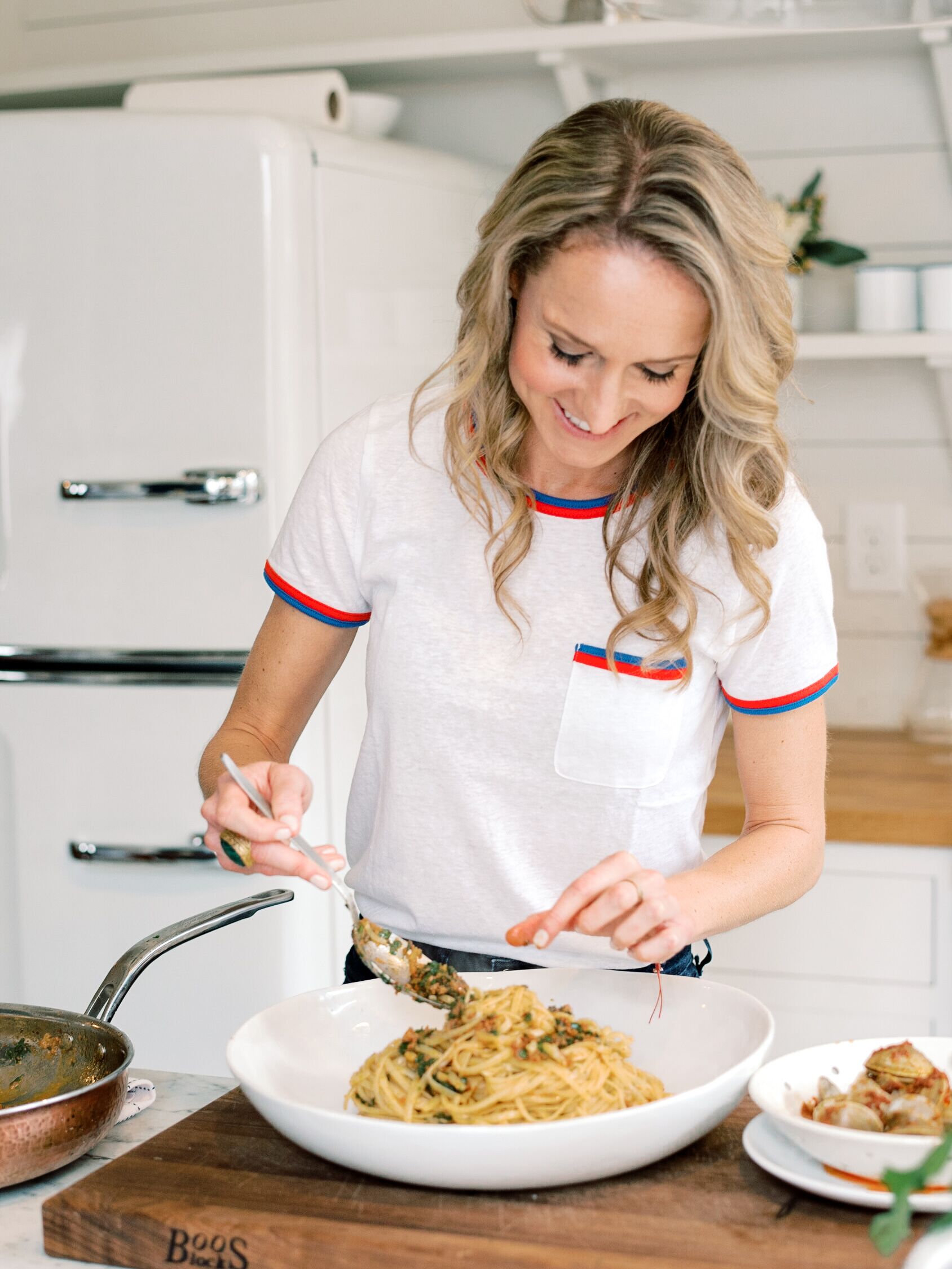 What are some food trends you foresee this spring?
Celery is everywhere (knew that would happen!). I think people are going back to eating whole rather than super healthy. There's a big push back on cheese, dairy, and sugar in a positive and healthy way. I believe the whole world is looking at food more like a European.
Any advice for working women or moms who can't find time to cook?
Use store-bought grocery store items that can be added to something to elevate the recipe. Olive and salad bars are a great place to start. You can buy high-quality ingredients in small quantities and then throw it into a salad, pasta, or on top of a pizza, and you have a high-quality meal that's not takeout.
What are five ingredients you always have in your fridge/pantry?
Champagne or sparkling wine, cheese, quality dried pasta, good olive oil, and olives. See, for me, that's a great meal in itself.
What kitchen item is worth the investment?
A good knife – that's about it.
xx, The FabFitFun Team