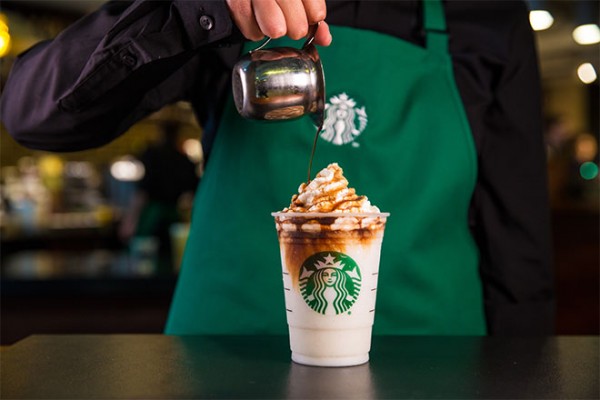 We're all about the #PinkDrink but it's time to let Frapps have its moment again.
Starting today, Starbucks customers can now order Affogato-style Frappuccino blended beverages. Order any Frappuccino of your choice and the barista will pour a shot of espresso over the drink, letting the hot espresso mix with the icy Frapp to create creamy pockets of coffee.
"When you pour the espresso over the Frappuccino, it creates a beautiful marbling finish," said Ryan Coombes from the Starbucks beverage development team.
Starbucks is featuring three Frappuccino blended beverages Affogato-style: Vanilla Bean, Caramel, and Mocha. However, customers can order any Frappuccino Affogato-style.
xx, The FabFitFun Team