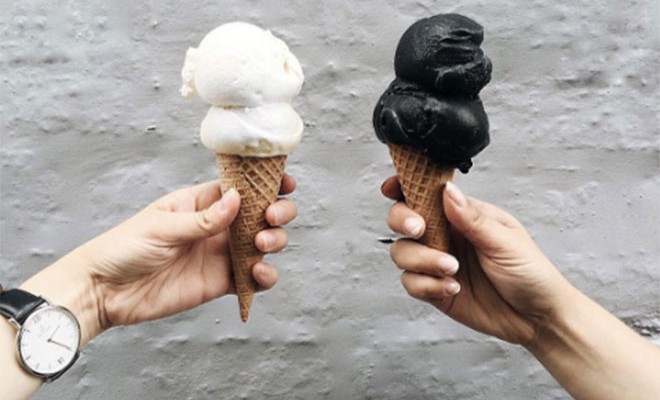 @melissamale
Nothing else screams summer like a waffle cone filled with endless scoops of your fave ice cream. Whether your flavor of choice is vanilla, strawberry, or chocolate, go out of your comfort zone this season and try black ice cream. Yes, black ice cream.
We're here to give you the scoop on the latest trend in ice cream. Not only is it delicious, it's also incredibly 'gram-worthy!
What is black ice cream?
The flavor is coconut ash and the black color is due to the charred remains of a coconut shell which is essentially a form of activated charcoal. It might look intimidating at first but the ice cream is loaded with benefits. Activated charcoal can help prevent hangovers, whiten teeth, reduce high cholesterol, and promote a healthy digestive tract. The coconut ash ice cream also combines coconut flakes, coconut cream, and coconut milk.
Where can you get it? 
Morgenstern's in NYC is the master mind behind the coconut ash ice cream. The founder, Nick Morgenstern, simply wanted to create an intense coconut ice cream and wasn't intending to create an ice cream because of its health benefits. But we're not complaining!
Will you try this ice cream flavor?
xx, The FabFitFun Team