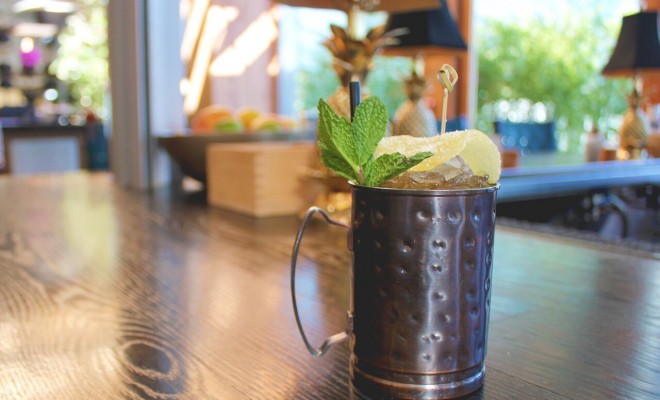 If you haven't bought into the green tea craze yet — do it. The antioxidant-loaded beverage can help with weight loss, lower your risk of cancer, and improve brain function.
And when we heard that this wonder-drink came in cocktail form, we just had to try it. Roku of West Hollywood created a refreshing matcha mule that's sure to give you a good buzz with extra health benefits. Who knew that green tea and booze could be a perfect matcha? With a kick of ginger, green tea infused vodka, honey, and mint, we know we will be to-tea-lly obsessing over this beverage for a while.
Matcha Mule recipe courtesy of Roku
Ingredients
3 pieces muddled ginger root
2 ounces Green Tea infused Beluga vodka
1 ounce honey
1 ounce fresh lemon juice
Mint sprig and ginger candy garnish
Directions
1. Mix and shake all ingredients in a cocktail shaker with ice and strain into a copper mug over crushed ice.
xx, The FabFitFun Team