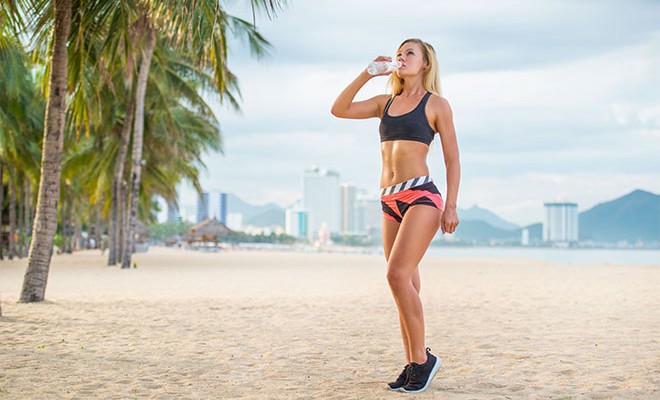 Next time you reach for a sugary energy drink after your workout, think again. Opt instead for one of these healthier beverage choices recommended by active.com:
Coconut water is all natural and full of potassium which can help to prevent muscle cramps. Plus, coconut water has carbs to help replenish your energy.
Unsweetened iced green tea has antioxidants which can help your muscles to recover after a workout. Green tea also has caffeine which can boost your workout performance.
Chocolate milk has a great balance of carbs and protein to help repair tired muscles. It also contains bone-building calcium and vitamin D.
You can't have a post-workout recovery drink without earning it first… Check out theworkoutgirl.com for circuit workouts you can do anywhere.
xoxo, Workout Girl
For the latest and greatest info on workouts, be sure to check out TheWorkoutGirl.com!
---
This story was written by a fab member of our Ambassador Network.