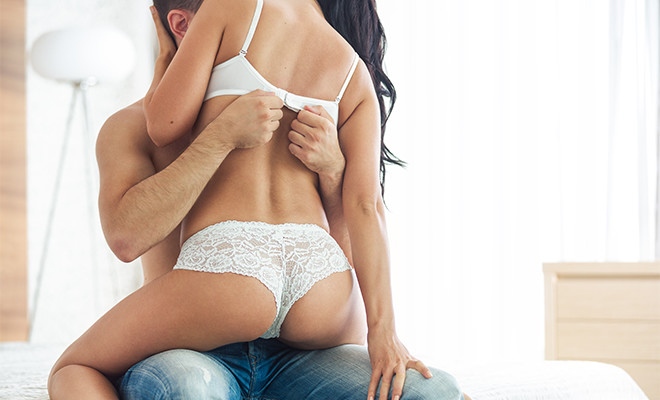 Your Zodiac sign can say a lot about how you or your partner like things to go down in the bedroom. Everyone's sign affects them differently and can lead to untapped emotions or preferences you didn't even know about.
Read on for some insight on what your partner's sign likes in the bedroom so you can really heat things up!
Leo (July 23-August 22)
A Leo likes to be in control. They're a lion aka the king of the jungle (or the bedroom in this case). So allow your Leo to stake their claim. They also love PDA but aren't looking for any emotional commitments (usually). Hit up Leo if you want a booty call and you're in for some fun.
Virgo (August 23-September 22)
Virgo's like things neat, clean, and in their place. Don't invite them over to a messy apartment or unkept room. Clean your sheets and woo this person with hotel worthy linens and sex that won't leave the room (or their looks) in disarray. Missionary style it is!
Libra (September 23-October 22)
Are you into role play? Get yourself a Libra! These little vixens love to keep things interesting — run of the mill sex just won't do. Try costumes, different locations, alter egos, or anything that keeps your partner on their toes.
Scorpio (October 23-November 21)
If you want to ignite a Scorpio's fire, you'll want to embark on an adventure. Watch scary movies, explore haunted places, or just think intensity when it comes to planning dates! These types of activities will keep their heart (and yours) racing both in and out of the bedroom.
Sagittarius (November 22-December 21)
Sagittarius loves to have fun! Don't try and get them to take sex or intimacy too seriously. The sex can be fun, messy, sloppy…whatever! You can truly let your inner freak flag fly without judgement when you're with a Sag.
Capricorn (December 22-January 19)
Capricorn likes to keep things chic, my dear. They want someone to be driven, ambitious, and classy, to take back to their place. Wining and dining will get you far with this sign. Dress up in something classy to put icing on the cake!
Aquarius (January 20-February 18)
If your partner is an Aquarius, you might be in for a challenge. They can be a little tough to turn on and won't always go with the standard procedures. Bring toys into the bedroom or shop for toys together. A little excitement will go a long way!
Pisces (February 19-March 20)
It's been said that Pisces have the most "noted fetishes." If kinky is your thing, Pisces is your person. This sign also rules the feet, so think toe-sucking or swapping out moves that normally use hands with your feet. It's not for everyone but this sign will love it.
Aries (March 21-April 19)
Aries are competitive! Use this to your advantage to encourage your partner to bring some special moves while you bring yours for some friendly yet sexy competition.
Taurus (April 20-May 20)
Taurus signs like intimacy and passion. Try blindfolding them or allowing them to blindfold you so you both can really take in each other's touch.
Gemini (May 21-June 20)
If you've bagged yourself a Gemini, it's time to flirt! During dinner or drinks, tease your partner with what you have planned for when you get home, play footsie, and just go the whole nine yards. You'll barely be able to keep your hands off each other once you get home.
Cancer (June 21-July 22)
Cancers, like crabs, have a hard outside and a soft, emotional inside. If you can breakdown that wall, you're in for some serious fun! Take care of your Cancer in the bedroom — think touching, kissing, compliments. They'll feel comfortable with you and be willing to bring out their sexiest side which will benefit you both!
xx, The FabFitFun Team