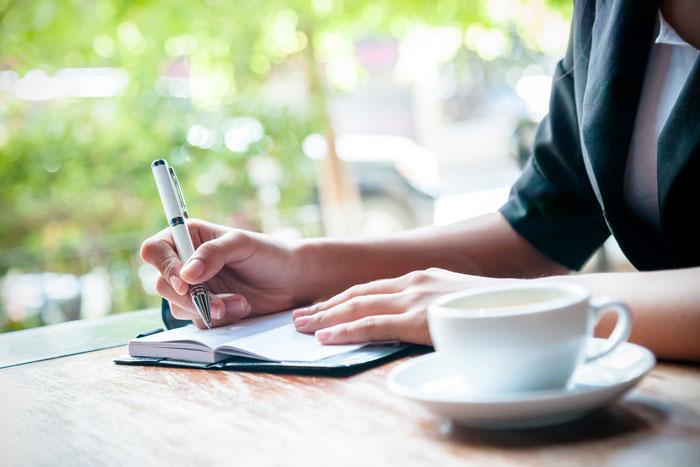 Shoot for the stars this season and dive into something new! Picking up a new hobby is a great way to keep your mind active, your soul happy, and your social life bustling.
Not sure where to start? Check out the hobby you should pick up this fall, according to your zodiac sign, below.
Libra (Sept. 23-Oct. 22): Poetry
As the zodiac's hopeless romantic, Libra has an affinity for all things beautiful. Draw inspiration from the beauty around you and take a stab at writing your own original poetry. Whether you keep it personal or decide to share it with the world is completely up to you.
Scorpio (Oct. 23-Nov. 21): Salsa dancing
A powerful and seductive sign needs a hobby to match. Sign up for a salsa dancing class so you can learn the basics, then grab a partner and head to a local salsa dancing club to show off your skills.
Sagittarius (Nov. 22-Dec. 21): Music
Someone as social and mobile as you needs a skill that can be taken on-the-go! Learning how to play the guitar or taking voice lessons means you can always entertain, whether it's at a friend's backyard party, around a campfire, or at home with your family.
Capricorn (Dec. 22-Jan. 19): Budgeting
The zodiac's go-getter is always on the hunt for new ways to succeed! Learning how to properly budget your finances will give you more freedom down the line. It's a skill that you'll have your entire life – and you'll be able to help your friends and family too!
Aquarius (Jan. 20-Feb. 18): Language
Your empathetic heart makes you a magnet for new friends and adventures! Make an effort to learn a new language before a trip abroad. Even if you only master a couple of phrases, it will allow you to connect more deeply to the people and immerse yourself into the culture.
Pisces (Feb. 19-March 20): Painting
You're the zodiac's ultimate daydreamer – and what's more dreamy than an afternoon of painting with vibrant colors on a blank canvas? Find a local painting and wine class and bring a friend with you for a night of sips and brushstrokes.
Aries (March 21-April 19): Meditation
Because you have so much energy and a zest for life, you should take a moment to relax. Download a meditation app (or check out some videos on FabFitFunTV!) to learn the basics and carve out some time to do, well, a whole lot of nothing.
Taurus (April 20-May 20): Gardening
Good things come to those who wait – like a garden full of flowers, veggies, and herbs! Your patient, nurturing ways will come in handy when tending to a garden of pretty plants. Once your veggies and herbs are fully ripe, invite your friends over to see (and taste) the beauty of your hard work
Gemini (May 21-June 21): Ceramics
Time to let your imagination run wild! You're a social and creative sign, so put those skills to good use and drop into a group ceramics class. You'll be able to interact and learn from new friends while also getting in touch with your artistic side.
Cancer (June 22-July 22): Embroidery
Learning basic embroidery means you can add personal touches on just about anything! You have a caring heart and love to make people feel good, so customizing gifts is an easy way for you to make your friends and family feel extra special.
Leo (July 23-Aug. 22): Arts and crafts
There's no one quite like you! Your bold personality can make even the most mundane things come to life, which is why you'd be an expert DIY-er. Head to FabFitFunTV to find a project that tickles your fancy, then make a trip to your local craft store to pick up the supplies (bonus points for glitter).
Virgo (Aug. 22-Sept. 22): Calligraphy
You're a perfectionist to your core, so put your determination to the test and learn the art of calligraphy. It's a practical skill (your favorite kind!), so you'll be able to use it for projects, events, or whenever some lettering needs a little sprucing up.
xx, The FabFitFun Team
Psst! Have you signed up for FabFitFun yet? Don't miss out on $200+ in amazing beauty, fitness, fashion, and lifestyle products, access to exclusive fitness and cooking content on FabFitFunTV, members-only sales, and more. Use code FALLVIBES at checkout for 10% off your first box. #yourewelcome
To get the most out of your box products, make sure to check out the Insider page.