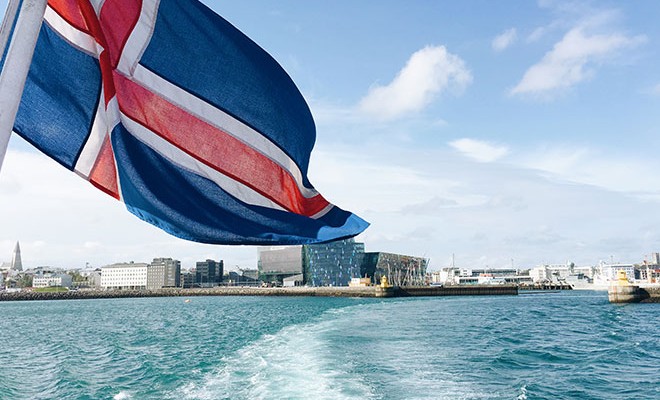 Paris, Rome, London? Forget it. Iceland is currently the hottest destination to travel to in Europe this summer, and we can definitely understand why (even Justin Bieber has a case of wanderlust for Iceland).
But before you go into all the reasons why you can't travel right now, we're here to tell you that you can — especially if Iceland is in the question. From cheap flights to self-guided adventures, this is how you can navigate the coolest Nordic country.
Fly to Iceland for Only $99
Yes, you read that correctly. WOW Air can fly you to Iceland for an incredibly cheap price. Even better? The flight is nonstop and there's a good amount of legroom for how inexpensive the flight is (it's almost too good to be true!). That's cheaper than a flight to SF!
Stay in a Hostel
Contrary to popular belief, hostels aren't all as dirty as they seem. And it's not worth shelling out extra dough to stay in a Hilton. Lodge at a hostel and you'll get to meet all kinds of people and save money while you're at it. We recommend staying at the Oddsson — an uber hip hostel with hotel-like quality and service.
Chill in Hot Springs
Iceland is a hot spot for hot springs. Whether you drive to the Blue Lagoon (tourists love this spot!) or hike to one of the more low key spots like Hveragerdi, you'll get to soak in warm water while admiring the beautiful landscapes of Iceland!
Explore Downtown Reykjavik
Icelandic nature is absolutely gorge, but don't forget to check out downtown Reykjavik. You can explore viking museums, try fermented shark at the flea market, and browse adorable unique boutiques.
Eat Delicious Food
Baejarins Beztu Pylsur is apparently Bill Clinton's favorite hot dog stand and we totally understand why. The stand offers delicious hot dogs with spicy brown mustard, ketchup, fried onions, and diced onions! Or try fish and chips at Icelandic Fish & Chips — after all, Iceland is known for their seafood. If you want to go the bougie route, Kol Restaurant has the hippest interior and you must try their Filet of Cod.
Hang out Near Waterfalls
Nature in Iceland is intense…and so beautiful. It makes you forget all your surroundings and gaze in awe in what the Earth has to offer. Whether you take a tour to Gullfoss or rent a car and drive to Haifoss, you're bound to find a waterfall or lava rock field that will leave you breathless.
Peruse Street Art in Reykjavik
Street art in Reykjavik is huge! You will find buildings and walls painted with vivid scenes or symbols which were commissioned by the city or building owners. It gives you a look into the history of Reykjavik and how street art evolved over the years.
xx, The FabFitFun Team