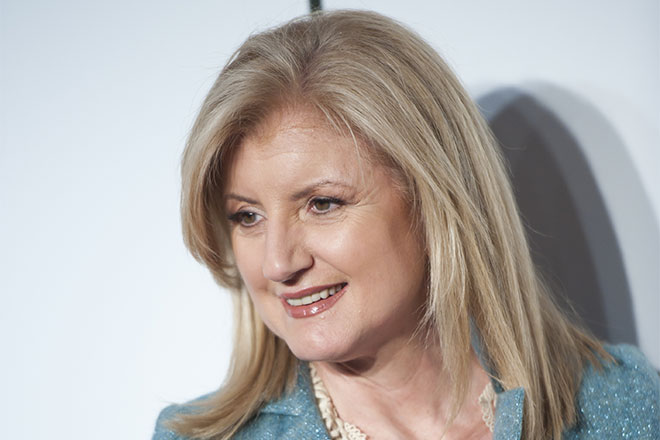 Women in tech have recently been more recognized — yes, to girl power! However, some women are still having a hard time making a place for themselves in this mostly male-dominated industry. Luckily, there are already fab books out there written by tech mavens for women in need of inspiration. Check out our fave picks below.
The Conquer Kit by Natalie MacNeil $16.95
Forbes named MacNeil's website, SheTakesOnTheWorld.com, one of the "Top 100 Websites for Women." Tap into her knowledge with this interactive workbook that helps you on the journey to creating your own business.
---
Women in Tech: Take Your Career to the Next Level with Practical Advice and Inspiring Stories $15.99
If you're seriously considering tech as a career, this book is for you. Combining practical career advice and personal stories from successful female tech professionals, you're bound to get inspired and motivated by these amazing women. Guest writers include Brianna Wu of Giant Spacekat and Angie Chang of Women 2.0.
---
Lean In: Women, Work, and the Will to Lead by Sheryl Sandberg $24.95
You've probably heard of Sandberg (she's the CEO of Facebook) but did you know she is also a board member of other major companies like The Walt Disney Company and SurveyMonkey? Her career advice comes straight from her experiences and makes this book an awesome read.
---
Innovating Women: The Changing Face of Technology by Vivek Wadhwa & Farai Chideya $9.99
This book delves into women in technology and those who are helping close the gender gap within the tech industry. Read through anecdotes and advice from hundreds of great women who are currently making a difference in technology — and the world.
---
Dot Complicated: Untangling Our Wired Lives by Randi Zukerberg $27.99
In today's world, we are all pretty much ub-sessed with social media and technology. Zuckerberg, CEO and founder of Zuckerberg Media, discusses topics such as privacy, networking, and etiquette within the tech world. Additionally, she includes tidbits from her own experiences as a tech entrepreneur to guide readers through how social media impacts our lives.
---
Thrive: The Third Metric to Redefining Success and Creating a Life of Well-Being, Wisdom, and Wonder by Arianna Huffington $14.99
Huffington is the cofounder and editor-in-chief of one of the top online news sites and her book explores the necessity of protecting our physical and mental wellbeing in order to be successful in any career.
---
The Power of Many: Values for Success in Business and Power by Meg Whitman $15.99
As the former president and CEO of eBay, Whitman explains that values like trust and authenticity are essential tools for flourishing in the world of business and tech. She draws on her experiences in managing companies and balancing her work life with her children and marriage.
xx, The FabFitFun Team