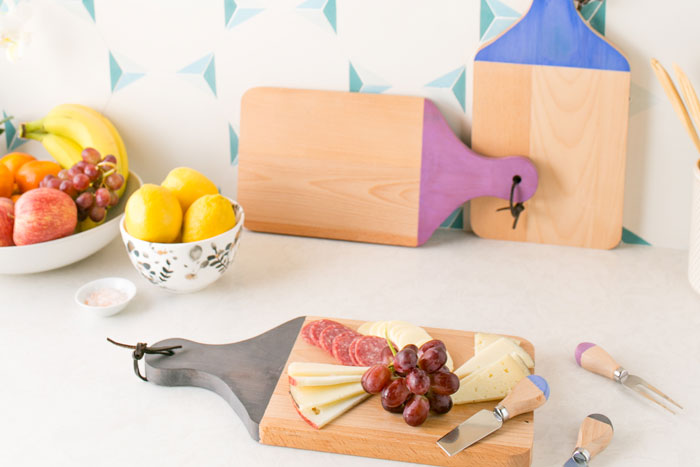 SUMMER 2018 ADD-ONS PARTNER
DIYs don't have to be so daunting. Take it from DIY queen Erica Domesek. Her love for DIYs led to the launch of P.S. — I Made This, which makes DIYs accessible to anyone and everyone (yes, beginners included!).
Domesek aims to inspire people around the world to cultivate their creativity and embrace the do-it-yourself way of life. She shares beautiful step-by-step DIYs across all categories including fashion, lifestyle, food, and beauty on psimadethis.com.
We chatted with the DIY queen about starting her own business, why everyone should DIY, and her secret to getting out of a creative slump. Oh, and don't forget to follow P.S. — I Made This on Instagram @psimadethis for a fun splash of color!
What first inspired you to start getting crafty/start your own DIY business?
I came from the fashion industry where I was a set designer and prop stylist. A huge part of my job was to evoke emotion for other brands by creating all sorts of projects, elements, etc. For me, making things came naturally. It was really just an extension of my personal and professional life — I wanted to show others that being creative makes you feel good, and it's not as hard as one might think.
Your mission is to inspire and encourage people to embrace the concept of DIY. On that note, can you share any tips for first-time DIY'ers?
If you're feeling a tad overwhelmed or simply need an extra set of hands to help, I always say, invite a friend over to DIY (yes, that means do it together). It's more fun, too!
Why should someone choose to DIY over buying a product at the store?
Adding your own personal stamp on something that you design or create adds a sense of empowerment, unlike anything you can purchase from a store. When people ask about your earrings or that pillow, it makes you feel so accomplished and proud to tell them that you made it!
What do you do when you're in a creative rut?
I've learned to step away from a project if it's not working. Sometimes things don't work out, and that's OK. Pushing the creative bug when it doesn't want to be pushed is not the answer. Go for a walk, get some ice cream — just give it some breathing room. Being creative and feeling inspired is not something that can be forced.
What do you hope FabFitFun members will take away from your kits?
The goal here is to inspire others to live a more colorful and creative life — that's what our brand stands for. Each DIY kit we created is the perfect solution for someone who enjoys adding a touch of flair to their life, all while celebrating unique moments. From fashion to home, these projects are accessible for everyone. Our mantra, "Craft the life you want," is for anyone who wants to shine.
What's next for P.S. — I Made This?
We always have so much up our sleeves. I'm gearing up a launch for my new series on Facebook called, Secrets in the Sauce. It's a cooking series that's full of laughs and some familiar faces that people will be very excited to see in my kitchen. Stay tuned!
Ready to get your DIY on? Shop P.S. — I Made This kits here.
xx, The FabFitFun Team