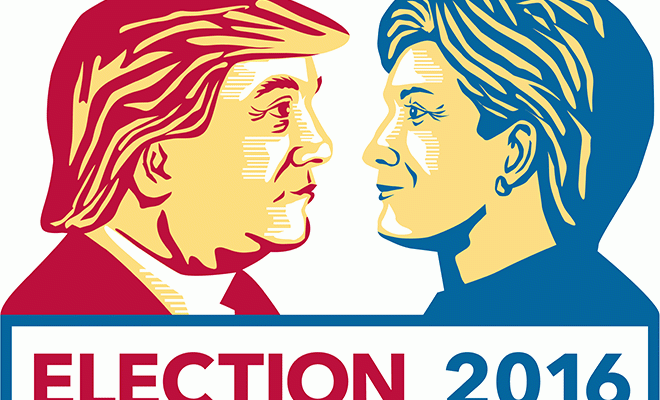 The upcoming 2016 presidential debate is predicted to blow the ratings of all other debates out of the water. This is a close election with a lot at stake. Two very different candidates, Hillary Clinton and Donald Trump, with opposite views on almost every topic will hash it out and continue to explain their platforms and policies in anticipation of the November 8 election.
We're sure each of these debates will be heated and exciting to watch. Here's everything you need to know to keep up with this historical debate.
When Are the Debates?
Yes, debates. We don't have just one round of this rousing spit fire showdown — we have three. The first is slotted for September 26 in Hempstead, New York followed with two more debates on October 9 and October 19.
There is also a vice presidential debate lined up for October 4 between Governor Mike Pence (Republican) and Senator Tim Kaine (Democrat).
What Time Are the Debates?
Each of the three debates will air at 9 p.m. ET. Check your local listings for the exact time and channel to watch the debate in your area.
Who Can We Expect to See?
Well, obviously Hillary Clinton (Democrat) and Donald Trump (Republican) will be at the center of the debates. However, Libertarian candidate Gary Johnson and Jill Stein of the Green Party will not be participating due to their low poll numbers — they'll still be on the ballot in November, though.
Who Are the Moderators?
First Debate: NBC Nightly News anchor Lestor Holt
Second Debate: ABC News anchor Martha Raddatz and CNN's Anderson Cooper
Third Debate: Fox News anchor Chris Wallace
VP Debate: CBS News anchor Elaine Quijano
Can I Watch Online?
Yes! Both NBC News and MSNBC will be streaming the debates so even if you don't have access to TV you can stay up to date on everything the candidates will be discussing.
xx, The FabFitFun Team