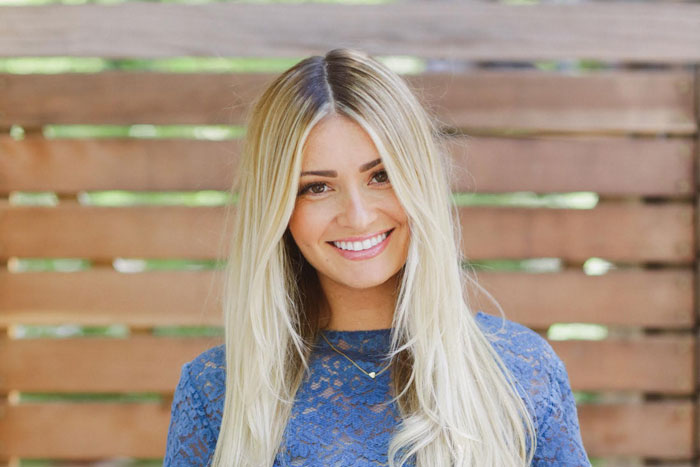 There's nothing more powerful than the strength of female friendship. Lauren Paul, the co-founder of Kind Campaign, learned this firsthand when she started a nonprofit organization with her best friend Molly Thompson to bring awareness and healing to the effects of girl-against-girl bullying.
Below, she explains how her own experiences with being bullied as a teen inspired her career, her best piece of advice, and more.
View this post on Instagram
Why do you think it's important for women to be in positions of leadership?
I believe women should feel empowered to do and be anything they desire, whether that's being a teacher, scientist, mother, or a CEO, so that younger generations of girls know they will be supported by our society to pursue anything. We need leadership within every space. I also want to add that it's not always realistic for people to "follow their dreams." I recognize that idea can sometimes come from a place of privilege. There are a lot of strong, beautiful, life-giving women who work tirelessly morning to night, sometimes without the support of a spouse or partner, to put food on the table for their families. They are leaders too. They're heroes.
What does success mean to you?
Having a solid, supportive, and beautiful community of friends and family.
What kind of legacy do you hope to leave for women in your industry?
That female friendship can change the world. Molly and I wouldn't be able to do what we do, as successfully as we do it, without the support, love, and open and honest communication we have within our working and personal relationship with each other. Because we hear each other, respect each other, and genuinely want to see each other thrive, Kind Campaign is able to thrive and have the effect it does on millions of girls across the globe.
What's the best advice you could ever give?
It's OK to break up with a friend. You don't have to keep someone in your life just because they are a "friend." If something feels toxic [or] if someone doesn't make you feel good in your heart and in your gut, let them go and move forward. It doesn't have to be drama or talking behind each other's backs. Just thank the chapter for the lessons you learned and go your separate ways.
How do you drown out the negative criticism and stay authentic to yourself?
Phone down, head up.
View this post on Instagram
What are three words that best describe you?
I asked my friend Jedidiah Jenkins (@jedidiahjenkins) to give me three words because he is a wordsmith and also knows me better than most do. He said: Wise, understanding, and integrity (thank you, Jed!) I would also add curious.
How do you define happiness?
I don't. I believe that what makes you happy not only looks different for every person but [also] evolves over time for each individual.
When things get crazy, what's one thing you always remember to do for yourself?
Disconnect from social media as much as possible, take a walk, sit under a tree, look at the stars, [and] immerse myself in nature.
Who are the women you think paved the way to where you are now?
All of the girls and women in my life. From the girls who bullied me in middle school – who not only taught me the importance of finding supportive, loving, healthy friendships, but who ignited my passion for starting a conversation about girl-against-girl bullying – to my mother, Debra, who has always led by example and shown me from an early age how beautiful female friendships can be.
What's the first thing you do every morning?
Pick up my baby girl from her crib. Starting my day with her smile is the best reset.
What's the last movie or book you've read that made you feel empowered?
Upstream by Mary Oliver. Her words make me feel so connected to everything around me.
xx, The FabFitFun Team