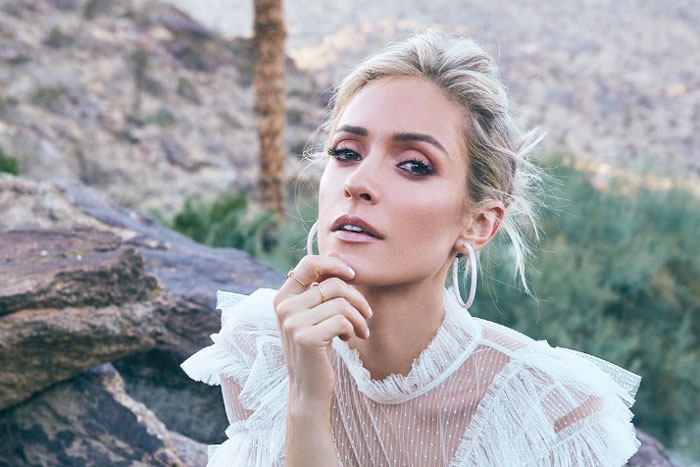 A television personality, fashion designer, New York Times best-selling author, cook, and mother of three – there's no doubt that Kristin Cavallari is the epitome of a #ladyboss.
After spending years in front of a camera on popular shows, she launched Uncommon James, a timeless, sophisticated, and affordable jewelry collection for women of all ages and incomes, in an effort to cultivate her creativity and innate sense of style.
We caught up with Cavallari and chatted about women in leadership and how she hopes to empower women.
Why do you think it's important for women to be in positions of leadership?
To show that we can, in fact, do whatever we want in life. It's possible to have it all!
What does success mean to you?
Being happy and living a fulfilled life.
View this post on Instagram
What kind of legacy do you hope to leave for women in your industry?
I hope women look at my story and feel empowered to follow their dreams. I don't have a B.A., but I do have drive, passion, and ambition, which are unstoppable.
What's the best advice you could ever give?
Not to let a few "no"s discourage you. No matter what industry you're in, you will be told "no." Let it go in one ear and out the other.
How do you drown out the negative criticism and stay authentic to yourself?
First and foremost, don't read social media comments. Don't engage in the negativity. Having a good sense of self and being happy with who you are is the best way to stay authentic to yourself.
What are three words that best describe you?
Driven, loyal, and fun.
View this post on Instagram
How do you define happiness?
Loving yourself and always focusing on the positive.
When things get crazy, what's one thing you always remember to do for yourself?
Work out. More than physically, it helps me mentally stay sane. I might be waking up at 5 a.m. to do it, but it's necessary.
Who are the women you think paved the way to where you are now?
Any and all female entrepreneurs. I love hearing about women with similar stories like launching their company from a room in their house.
What's the first thing you do every morning?
Drink water or give my husband a hug.
What's the last movie or book you've read that made you feel empowered?
I just finished reading the book The Hard Thing About Hard Things. It's a business book that makes me feel better about being where I'm currently at with my company, and it excites me to keep pushing and chasing my dreams.
xx, The FabFitFun Team
Want more from The Fabbys honorees? Click here for exclusive Q&As and guest articles.