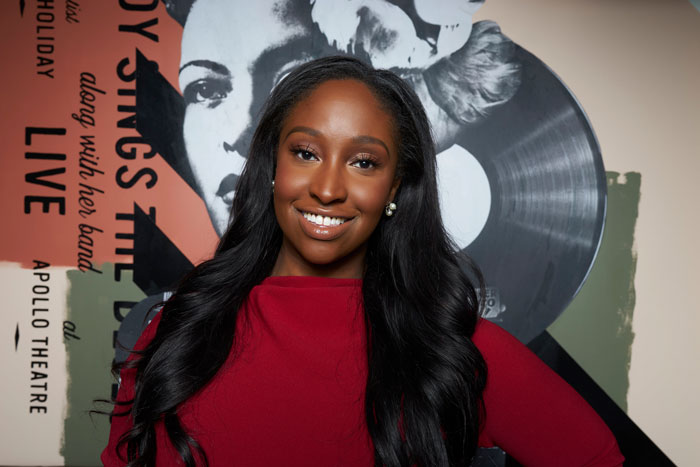 When KJ Miller and Amanda E. Johnson realized how difficult it was for women of color to find the perfect nude lipstick, they set out to create their own. Enter Mented Cosmetics, a black-owned makeup company all about helping women find themselves in the world of beauty (because no one deserves to be an afterthought).
I remember the first time I read Laurel Thatcher Ulrich's quote, "Well-behaved women seldom make history." I was at the National Civil Rights Museum, the phrase written on a cup (that I promptly purchased), and it felt like the words were written specifically for me. Maybe because I've never been particularly good at being well-behaved.
To be clear, I'm not a contrarian who revels in playing devil's advocate, or even really a rule breaker. When I say I'm not good at being well-behaved, I'm using the definition of well-behaved that seems to be reserved for women. The definition that says we should be calm, quiet, submissive, and grateful – that we can take on a leadership role but we better not be intimidating while doing it. We can make a lot of money, but not more than our spouses. We can found a company, but we should surround ourselves with the people (read: men) who know better.
View this post on Instagram
The problem with this notion of good behavior is that it robs us of our agency. It tells us that our goal, first and foremost, is to be agreeable. To make those around us comfortable. Do you know what's better than being comfortable? Being challenged. Comfort has never made anyone better at anything, and my forever goal is improvement. It's the reason why I instituted "Continuous Improvement Day" at Mented Cosmetics. This is a day dedicated to making big leaps in progress by picking a thorny, hairy issue and facing it head-on as a team.
I started my career as an assistant buyer at Sears Holdings. Less than a year into the job, I found myself at a town hall with the CEO and couldn't help but ask the question I'd been wondering since I got there: Why wasn't my department being allocated more square feet in our stores? Shortly after the town hall ended, I was called into my general manager's office. She didn't like the question. It's not as if I hadn't posed the question beforehand to other senior people, I had; I just hadn't gotten a good answer. I also genuinely believed that senior leaders of any company should feel comfortable being questioned by anyone at any level.
View this post on Instagram
I headed to Harvard Business School, and after graduating, became a management consultant. This was my favorite position thus far until I ran into the same trouble that plagued me elsewhere. One of my final projects ended with the partner calling me entitled and "ungrateful" after I spoke up about a discrepancy between what he said I'd be doing, and what I was actually doing.
What these experiences have taught me is that the goal of being "well-behaved" is a futile one. When you're a strong, outspoken woman you'll inevitably fail, and I think that's OK. I'll take successful over well-behaved any day. When the history books are written, they'll say I was the 15th black woman to raise $1 million in venture capital. They'll say I built one of the most innovative cosmetics brands of our generation. They'll say I launched a multimillion-dollar cosmetics company out of my Harlem apartment with a fraction of the funding of my peers. They'll say I was a lot of things; "well-behaved" won't be one of them.
xx, KJ Miller
Want more from The Fabbys honorees? Click here for exclusive Q&As and guest articles.