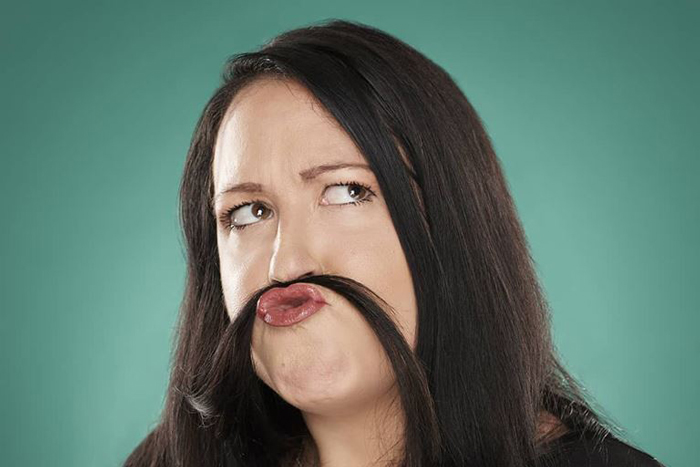 Tiffany Jenkins is the hilarious woman behind Juggling the Jenkins. From funny viral Facebook videos to bringing awareness to mental health, Jenkins is always unapologetically herself.
Below, the comedian dishes on the true meaning of success, how she hopes to empower other women, and more.
View this post on Instagram
Why do you think it's important for women to be in positions of leadership?
I think it shows other women that anything is possible. We tend to doubt ourselves, and seeing a woman kicking ass and taking names is inspiring.
What does success mean to you?
Waking up and getting to do something I love each day while supporting my family.
What kind of legacy do you hope to leave for women in your industry?
I hope that women see what I'm doing and realize it's OK to be weird, unique, and awkward and that the world would be a lot cooler if we unapologetically let our freak flags fly. We are all struggling with something, and it's OK to talk about it.
What's the best advice you could ever give?
It would be to stop trying to fit yourself into this tiny box of perfection that society makes you think you need to squeeze into to be worthy. Be you, and the right people will find you.
How do you drown out the negative criticism and stay authentic to yourself?
I don't read the comments!
What are three words that best describe you?
Awkward, loud, empathic.
View this post on Instagram
How do you define happiness?
Happiness to me is being home with my family. It sounds cheesy, but if everything in the world went away tomorrow and it was just me and them living in a cave, I'd be happy.
When things get crazy, what's one thing you always remember to do for yourself?
Mandatory five-minute timeout, baby! When my anxiety has me feeling like I'm about to explode, I remove myself from the situation, decompress, and breathe deeply. When I come back from timeout, I'm a better mom and wife for it.
Who are the women you think paved the way to where you are now?
Melissa McCarthy, Ellen DeGeneres, and Meredith Masony.
What's the first thing you do every morning?
Scream "no" in my head and hit snooze.
What's the last movie or book you've read that made you feel empowered?
I've been listening to positive affirmations on YouTube each day for the past two weeks. I struggle with self-doubt, so I'm trying to rewire my brain to think differently about myself.
xx, The FabFitFun Team
Want more from The Fabbys honorees? Click here for exclusive Q&As and guest articles.