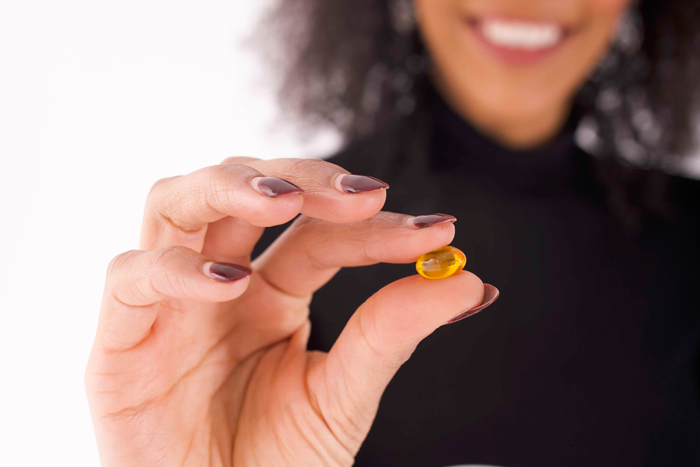 Feature Image by Equilibria
With three out of four Americans under some form of lockdown, many of us are now working from home for the first time. As we cope with the global spread of COVID-19, we have more time (and incentive) than ever to show our wellness regimens some love.
"Supplements are one of the most potent ways to give your body a boost," explains The Spring Center's Dr. Kelly McCann, MD, MPH, TM. She adds that they greatly enhance our overall wellness due to their ability to fight off infections, boost our immune systems, improve our sleep, and even our skin. Helping with stress, sleep, focus, and more, here is your supplement guide to the work from home lifestyle.
"Two-thirds of the immune system is in the GI tract," explains McCann, "so we want to support our microbiome with healthy bacteria." This blend contains both probiotics (the beneficial bacteria) and prebiotics (which feed said beneficial bacteria) to maintain gut health. "If you start to get sick, double or triple the dose," she adds.
---
If you've found it hard to focus on work lately (and let's face it: who hasn't?), these vegan, gluten-free, dairy-free and non-GMO herbal nootropics will help you sustain your mental stamina. Featuring ginseng, matcha, and adaptogens rhodiola and mucuna pruriens, they simultaneously help alleviate the felt effects of stress.
---
This doctor-developed, liquid multi-vitamin boasts a 98% absorption rate, which makes it a more bio-available delivery method than your average capsule or gummy. Containing thirteen vitamins, five minerals, and a bioflavinoid, you can tend to your wellness with every berry-flavored spoonful.
---
For added immune support, consider taking anti-viral and anti-inflammatory elderberry. The gummies also contain vitamin C and zinc, which McCann reveals help reduce oxidative stress and block viral replication respectively.
---
These anti-aging skin supplements replenish protective glutathione — an antioxidant found in our cells that becomes depleted from age and stress — as well as schisandra, and vitamins C, D, and E. "Liposomal glutathione helps neutralize free radicals and reduce oxidative stress," adds McCann.
---
The added stress of life in quarantine may leave you feeling depleted. If you have felt particularly fatigued, or "wired but tired," this liquid tincture — which aids your adrenal gland's function — should help.
---
Our favorite gut-friendly beauty company just launched this vegan essential fatty acid blend (containing omegas 3, 6, 7, and 9) to help to hydrate and promote elasticity of the skin from within. Joining forces with astaxanthin and DHA, the lemon-flavored supplement can even be drizzled over food for an added, scrumptious boost.
---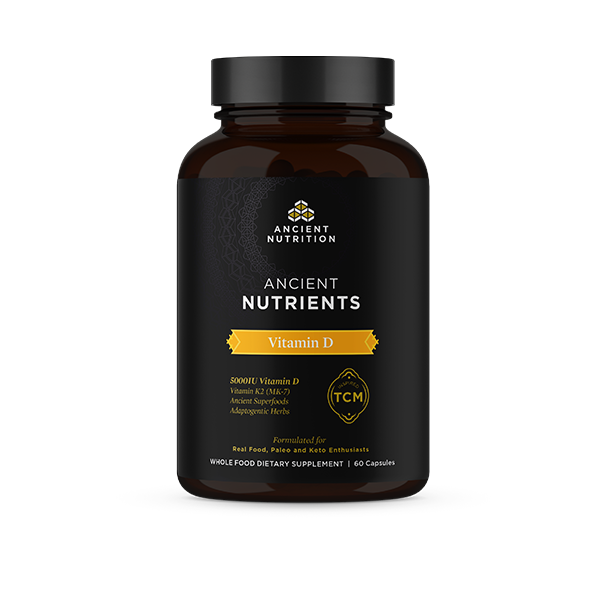 "I would suggest everyone take at least 5,000 iu [of vitamin D] daily," McCann recommends. Many are deficient in the vitamin, which modulates the immune system and aids in fighting infections. If you are one of them, you may also notice a boost in energy.
---
Dermatologist Hadley King explains that preliminary studies show that collagen might help boost moisture levels in the skin. In addition to supporting your hair, skin, and nails, the vegan collagen in this supplement is great for gut health, while ashwaghanda buffers the body — and mind — from the effects of stress.
---
Fiber removes toxins, helps regulate blood sugar, and keeps your bowel system regulated. Thanks to the added digestive enzymes in each capsule, this blend won't give you a tummy ache.
---
Drink your way to better skin with this vitamin-packed elixir. The powder contains vitamins C, E, and coenzyme Q10 to provide your skin with a plant-based glow, improved energy, and supported collagen production.
---
Aussie beauty's functional beauty duo restores the gut's balance while moisturizing the skin from within, courtesy of plant-based collagen. As some holistic beauty experts will tell you, plant-based collagen is the better pick since it's animal-derived counterpart can actually be inflammatory.
---
If you suffer from chronic dark circles (due to genetics, allergies, or a lack of shut-eye), this blend of chrysanthemum flower, goji berry, schisandra, and kale can help brighten things up. Added lutein also helps protect the eyes from pesky blue light pollution.
---
The organic, daily detoxifier works to alkalize the body, oxygenate the blood, and detoxify the liver using chlorophyll, holy basil, dandelion root, spirulina, chanca piedra leaf, lemon peel, and more. Hint: mix this into a shot of fresh juice for a boost of French enzymes (and to mask the herbal taste).
---
McCann reveals that an alarming 75% of the population is deficient in magnesium, resulting in varied symptoms like migraines, muscle aches, insomnia, and even constipation. Care/Of, which specializes in creating personalized vitamin servings, offers these magnesium capsules derived from Irish seawater containing over seventy trace minerals to aid with absorption.
---
This woman's health blend features all the usual suspects — like vitamins A, C, D, E and more — along with added folate and DHA to support expectant and nursing mothers. Check out this filler-free, non-GMO, and gluten-free formula if you've got a little one on the way.
xx, The FabFitFun Team