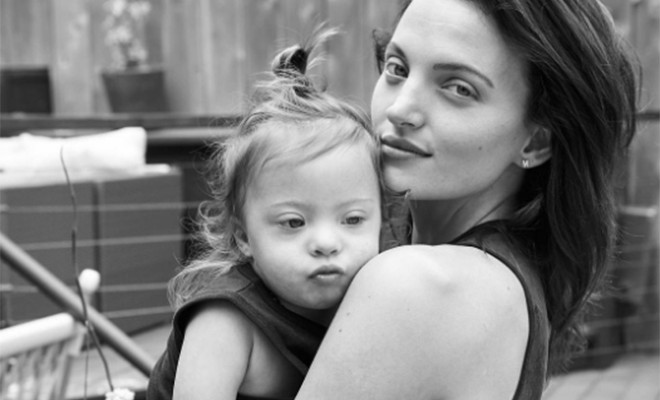 @amanda_booth
If you haven't heard of Amanda Booth, you need to check out her piece in Harper's Bazaar.
She's a part of the magazine's #womenwhodare list, where Booth shared about her son's Down Syndrome. The model has taken to Instagram to combat stereotypes while fostering a support system for parents.
I still don't understand why it's assumed you're going to have a typical, healthy baby. I did — and it took a while to let go of the blame for being so selfish and naive. When Micah was born, there were so many complications and doubts, but it was in those moments that I discovered his strength; and he taught me to see mine. I still know very little about Down Syndrome, really, but I know a lot about Micah.
Booth also shared that her first support system was actually Instagram, which she used as a "platform for information." Though she's encountered her fair share of haters, she wants to show the world who her son really is:
I instantly fell in love with the babies I was seeing, the encouraging parents, and the love they were sharing. I needed to be a part of that. I wasn't scared of the reactions people would have, sharing our story wasn't for them, but for the people who needed it, and I knew they'd find us.
Read the full article here.
xx, The FabFitFun Team