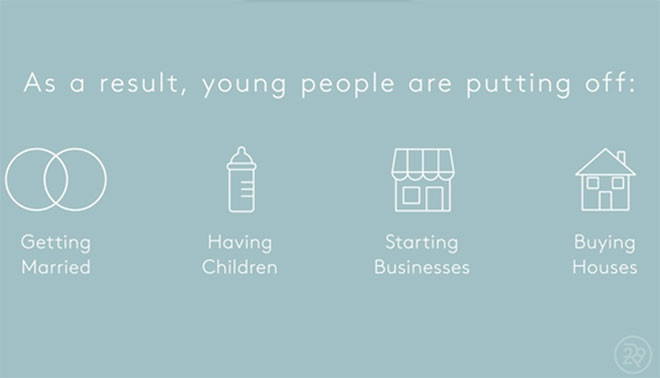 Let's talk student debt.
Around 70% of college students graduate with debt that averages around $35,000 as of 2015. And it's not surprising that the weight of this debt has a huge impact on our economy: people are more likely to put off getting married, starting a family, buying a house, or even pursuing their own businesses. Not to mention, workers are not getting raises. Despite the fact that many are told that a degree is essential to a higher paying salary, it isn't the case in the current economy.
Check out Refinery's video that's part of their Vote Your Values series and let us know what you think in the comments below!
xx, The FabFitFun Team