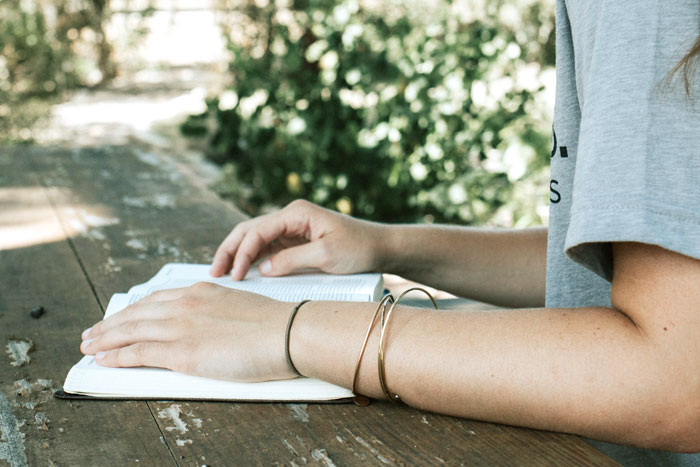 Feature Image by Christin Hume
It's easy to get caught in the hustle and bustle of the day to day, consequently making "me" time more of a feat than it should be. But that doesn't mean you should disregard self-care – in fact, establishing a morning routine is crucial for maintaining your overall health, both physical and mental.
Not sure where to start? Here are some of our go-to self-care rituals.
Meditate
From reducing stress and anxiety to helping you sleep, meditation has quickly become one of the most popular forms of self-care. While you can visit studios and participate in guided meditation sessions, you can also meditate from the comfort of your own bed with guided meditation apps like Calm.
Exercise
The secret to staying energized throughout the day? Get your body moving first thing in the morning. This can include walking your dog, hitting the gym, and streaming workout videos on FabFitFunTV (just to name a few).
Unplug
Fight the urge to check your email, scroll through Instagram, or check Facebook as soon as you wake up. Instead, wake up at least 30 minutes before everyone else to enjoy time for yourself. You can use this time to sip on a warm cup of coffee in silence, read a book, or take a hot shower.
Practice gratitude
Ever hear of a gratitude journal? Whether you make a list of things you're grateful for to review each morning or make a new list of what you're grateful for each day, practicing daily gratitude is a foolproof way to put things into perspective and improve your mood.
Eat breakfast
Research shows that eating breakfast improves your memory and attention while reducing anxiety and stress, so if you're going to choose one self-care tip, make it this one. Start your mornings with a balanced breakfast of protein (Greek yogurt, eggs, or sliced turkey), carbs (whole grain toast or oatmeal), and healthy fats (avocado or nut butter) to fuel your body and mind for the day ahead.
What do you like to do for self-care? Let us know in the comments below!
xx, The FabFitFun Team