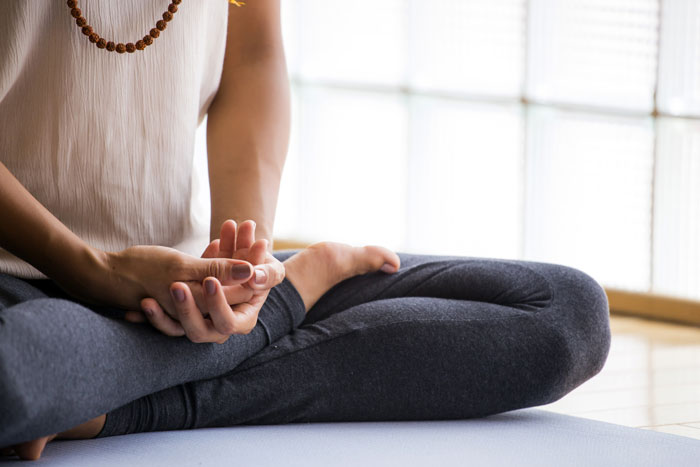 If you suffer from anxiety, you know how difficult it can be to do even the simplest of tasks — anything from getting out of bed to driving your car and going out with friends can feel crippling.
Whether you're in the midst of a panic attack or want to take measures to prevent it from happening, there are meditation podcasts that can help manage your anxiety.
Check out our favorite podcasts below:
Untangle
In this podcast, experts and everyday people share their stories about how practicing mindfulness has changed their lives for the better. Take a listen to learn how to incorporate meditation into your daily life.
Tara Brach
Tara Brach is a well-known western teacher of mindfulness meditation. Her teachings blend western psychology, eastern spiritual practices, a mindful attention of our inner life, and a full, compassionate engagement with our world.
The Anxiety Coaches
This informative and inspiring show, hosted by Gina Ryan and other special guests, can help you overcome anxiety, panic attacks, and PTSD while living a healthy lifestyle.
Mindfulness Mode
This podcast aims to increase your ability to remain calm, joyful, and focused by taking time for mindfulness and meditation.
The Dark Place
Host Joel Kutz talks to everyday people about their stories dealing with depression, anxiety, trauma, and mental illness. This podcast will show you that you're not alone in your struggles.
The Anxiety Slayer
Shann Vander Leek and Ananga Sivyer's podcast provides a rich collection of supportive conversations about meditation and breathing techniques to help you feel calm and centered.
The One Mind Meditation Podcast
Morgan Dix, a yoga and meditation professional, guides you in exploring mindfulness and meditation in a way that can be applied to everyday life.
Meditation Minis
Chel Hamilton is a hypnotherapist who offers guided meditations to calm your anxiety, overcome negative thinking, and increase your confidence in just 15 minutes or less. Turn on this quick meditation podcast in the morning to start your day with the right state of mind.
Welcome to the Overwhelmed Brain
This podcast was made for those who need some tough love. It speaks honestly and deeply encourages you to let go of stress and anxiety.
10% Happier
Dan Harris' mindfulness podcast addresses a clear, simple approach to meditation and incorporates some of the most respected meditation teachers in the world.
Meditation in the City
This podcast works to extinguish various myths about meditation. The down-to-earth, relevant teachings show how meditation can benefit anyone on a daily basis.
xx, The FabFitFun Team