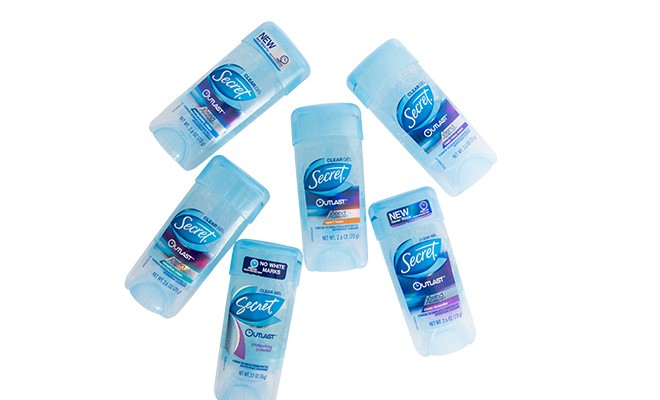 SPONSORED BY SECRET®
Clear Gel is specifically formulated to dry fast and adhere to your skin to leave no white marks or residue behind. Just two clicks, one swipe, and seconds to dry for continuous 48-hour odor protection!
Secret Is the Only Deodorant You Need Because: 
It goes on clear and stays on clear.
It has a pH-balanced formula which stops oder even before it starts
It comes in a variety of scents and is also designed with athletes in mind — you can head to that spin sesh with confidence!
Check out more fab picks from Secret®:
Follow Secret® on social!
---
Secret® is just one of the amazefest goodies in our latest FabFitFun box. For more of our must-have fall finds, click here!