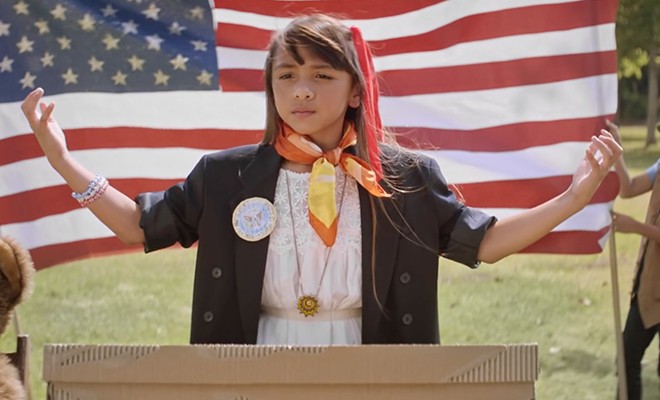 It should be common knowledge by now that women and young girls have the same potential and abilities as their male counterparts. Think about it though — how many women do we see as national or even local leaders? Not enough.
IGNITE National released a powerful video ad as part of their #DeclareYourAmbition campaign. It's about a young girl who wants to be president one day, but she believes that as she gets older these ambitions will fizzle out because her superiors will not encourage her.
I want to be president. But when I'm thirteen I won't anymore because no one will tell me that I can do this. They tell me other things like, 'Don't raise your hands so much,' […] 'Be a good girl.'
Women make up a little more than half of the population, but only 22% of women serve as elected officials. The #DeclareYourAmbition campaign aims to encourage young girls to declare their intention to run for office, and for others to encourage them.
To learn more about IGNITE and the #DeclareYourAmbition campaign, visit their website.
xx, The FabFitFun Team