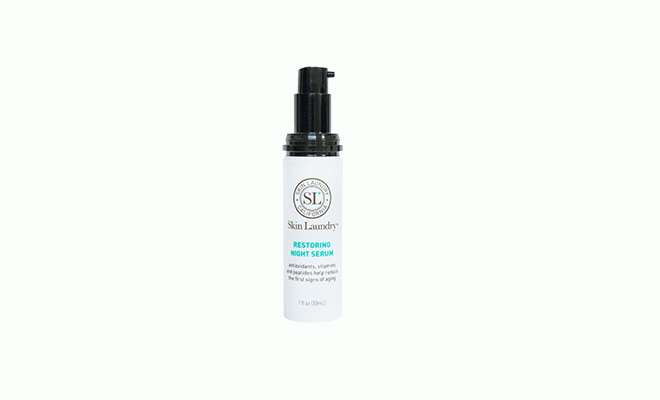 Talk about sleeping beauty! Skin Laundry's Restoring Night Serum contains a powerful combination of antioxidants, vitamins, natural extracts, and amino acids to help visibly improve skin texture, firmness, and elasticity while you catch some Zs. Retail: $50
Benefits of Using Skin Laundry Serum:
Helps brighten sun spots, hyper pigmentation and melasma
Improves skin tone and texture
Stimulates collagen production for younger-looking skin
Tip: Pump serum onto palm and pat onto damp skin after cleansing and toning at night. Then moisturize skin.
Check out more fab picks from Skin Laundry:
Follow Skin Laundry on social!
---
Skin Laundry is just one of the amazefest goodies in our latest FabFitFun box. For more of our must-have fall finds, click here!