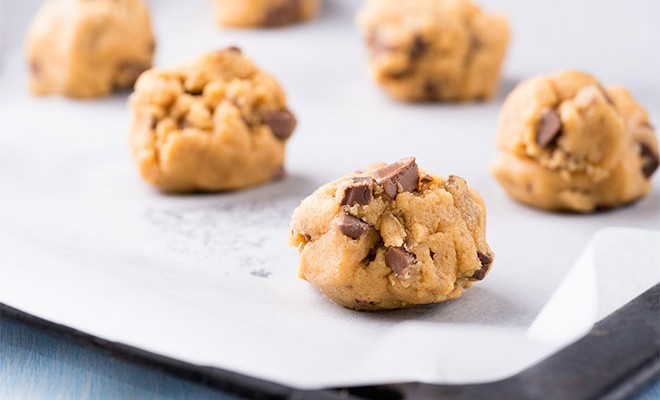 Sad news, very sad news everyone. The FDA announced on Tuesday that consumers should not be eating raw cookie dough and other raw doughs and batters in general as they may be contaminated with e.coli.
The Centers for Disease Control and Prevention released a statement in June which stated that flour produced at General Mills is the likely source of outbreak strain STEC 0121 — 31 people have already been infected and 10 people have been hospitalized.
In order to avoid flour-related illnesses, the CDC advises consumers to not eat raw dough or batter and to bake raw items before consuming them.
Additionally, the FDA explained why flour is highly likely to be contaminated:
Flour is derived from a grain that comes directly from the field and typically is not treated to kill bacteria," says Leslie Smoot, Ph.D., a senior advisor in FDA's Office of Food Safety and a specialist in the microbiological safety of processed foods. So if an animal heeds the call of nature in the field, bacteria from the animal waste could contaminate the grain, which is then harvested and milled into flour.
Yep, it's time to cut back on the cookie dough binges.
xx, The FabFitFun Team