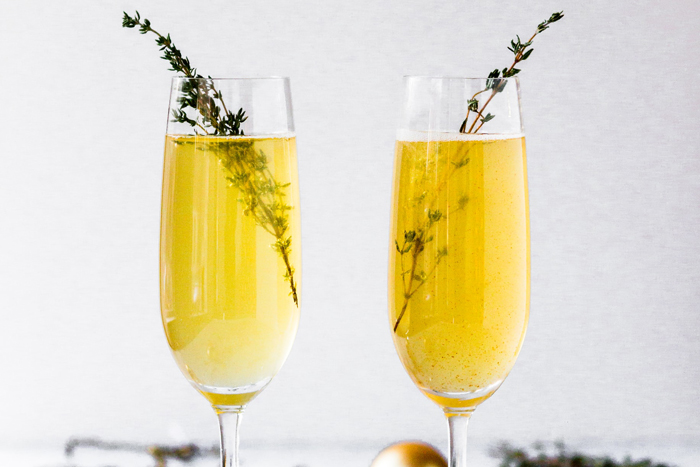 Feature Image by Nora Schlesinger
New Year's Eve might look a little different this year, but that doesn't mean it still can't be fun. Whether you're staying in, ringing in the new year over Zoom, or having a ball with close family and friends — we've got the cocktails that will set you up right for 2021.
Get your glasses, champagne, and spices ready because this one's a doozy.
This cocktail serves up some easy preparation. You can make it ahead of time, and deliver it hot for a cold winter night.
---
This is an interesting twist to the classic champagne cocktail. With a hint of orange and ruby port, this cocktail will be a pretty surprise to a festive New Year's Eve.
---
Hello! It's 2008 (we low-key wish) and pop rocks are still cool — and this time they're adding a little razzle-dazzle to the brim of your champagne glass.
---
For the ones spending the night indoors with loved ones, enjoy this belly-warming cocktail, garnished and complete with a slice of pear.
---
Nothing says black-tie affair like this sumptuous cocktail. Mixing this is as simple as combining champagne and Guinness Stout — thrown together in a champagne glass.
---
Consider it the last call of 2020 — this little cocktail is dropping some serious New Year's Eve vibes. Don't wait for the ball to drop to enjoy this jaw-dropping concoction.
xx, The FabFitFun Team